KLIM Redesigns Snowmobile Glove Line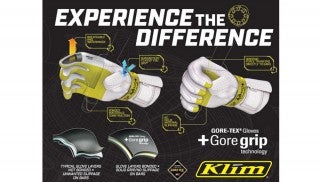 KLIM has unveiled a line of redesigned snowmobile gloves.
"KLIM's redesigned glove chassis and GORE-TEX + GORE GRIP technology ensure the most direct contact between man and machine," KLIM says in a release.
According to KLIM, the new gloves use a layered construction that bonds the normally loose layers of glove internals, preventing movement between them.
Also new is KLIM's new glove liner system, which KLIM calls "layering for your hands."
"Technical layering has always been a superior way to dress because it offers maximum flexibility while moderating riding conditions and physical exertion," says KLIM. "Now it is possible to extend this same functional flexibility to your hands. Our new gloves are built to be fully compatible with our new liner system."
KLIM + GORE-GRIP Gloves
Fusion Glove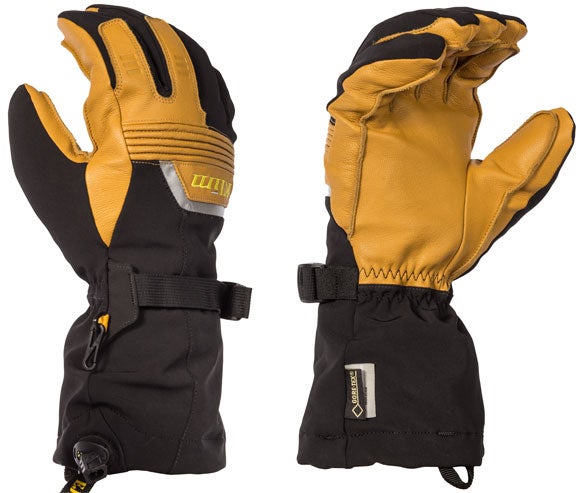 As the most fully insulated glove in the KLIM lineup and redesigned with outseam construction, the Fusion glove ($139.99) incorporates GORE-TEX Gloves + Gore 2 in 1 technology. With 200 grams 3M Thinsulate Insulation on the top of hand and 60 grams in an internal divider worn on top or below the hand, the Fusion adapts to every condition.
Klimate Glove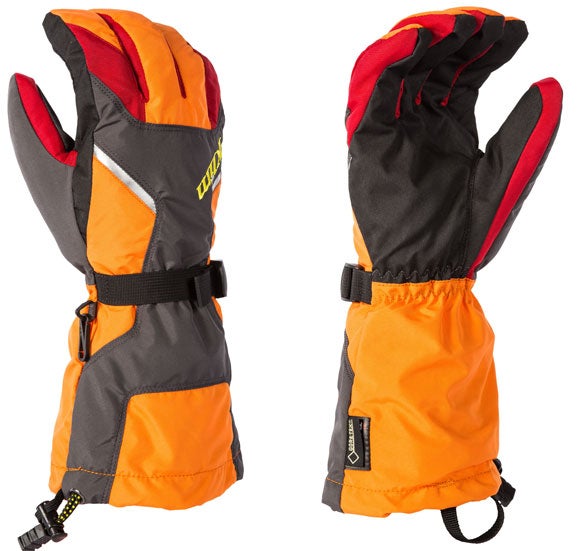 KLIM's Klimate glove ($79.99) has been re-engineered to hold 200 grams insulation on the back-of-hand and fingers and 100 grams on palm, along with a new tacky and durable palm material.
PowerXross Glove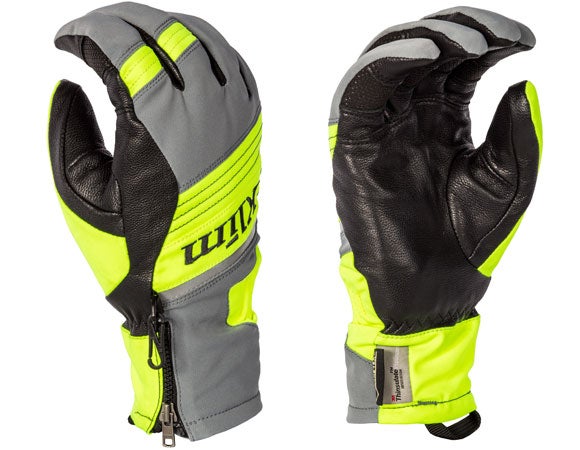 The PowerXross glove ($99.99) features 100 grams 3M THINSULATE Platinum Insulation on the top-of-hand and incorporates the GORE-TEX Gloves + Gore grip technology in the palm. "You can't find a more comfortable, durable and highly engineered glove than the all-new PowerXross," boasts KLIM.
Sawtelle Glove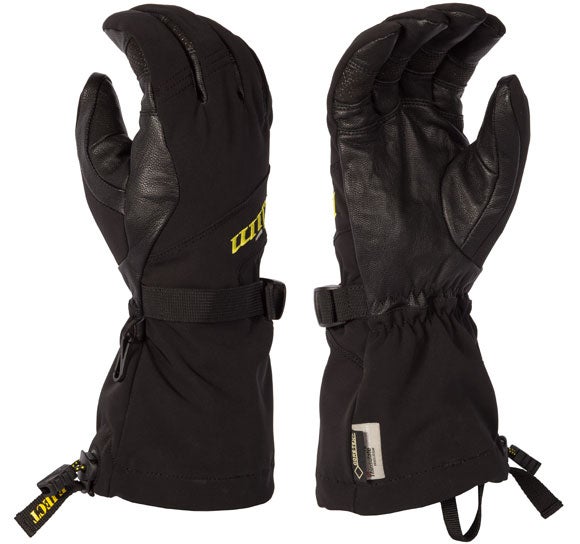 The Sawtelle glove ($129.99) features intelligent insulation, non-slip GORE-TEX Gloves + Gore grip technology, and leather palm and fingers. KLIM says the Sawtelle is the "most effective insulated high-activity glove in the snowmobile world," incorporating 100 Grams 3M THINSULATE Platinum insulation on the top of the hand.
Summit Glove
KLIM says its Summit Glove ($159.99) has an ultra-refined fit along with GORE-TEX Gloves + Gore grip technology and "guarantees direct contact and 100% dexterity through the all-leather palm and fingers."