The Snowmobilers' Holiday Gift Guide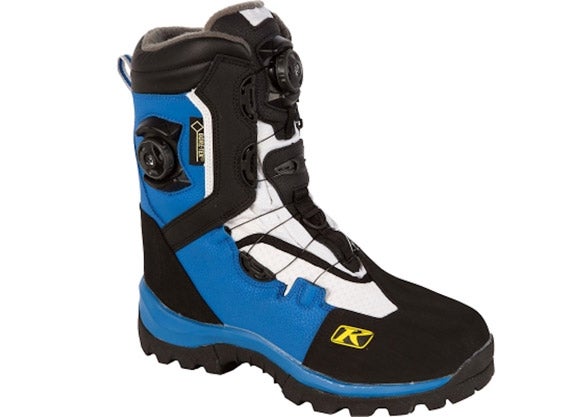 Klim Adrenaline GTX BOA Boot
Mountain riders and racers were the first to appreciate the benefits of Boa technology's proprietary closure system, which is utilized in many leading brand snow boots like Klim's Adrenaline GTX. Boa's award-winning, patented closure system features steel Lace, nylon guides and a mechanical reel to provide a "Dialed In" fit that is important to aggressive riders.
Klim's Adrenaline GTX BOA Boot adds the BOA lacing system to what is described as "the industry's most popular GORE-TEX boot." The boa system permits easy adjustments and end-of-ride quick-release for easy boot removal. The Adrenaline GTX Boa uses 600 grams of premium 3M THINSULATE Insulation to create optimum warmth for comfortable feet on or off your sled. Available in half-sizes, the Klim boot features Gore-Tex's breathable and waterproof membrane to allow all-day worry-free riding comfort.
Other features Klim builds into this high quality boot are:
Boa lacing system for ultimate support and comfort
A durable high-grip outsole
Removable moisture-wicking perforated insole
Kicker toe piece that resists wear from tunnel bolts
Stiff durable board disperses shock and protects bottom of foot
Multi-layer substructure constructed from perforated materials to increase overall breathability
Moisture-wicking plush liner materials
Ankle cutout that allows forward flexing
Internal foam cushions top and tips of toes
Klim's suggested retail price is US$350 and is available at top snowmobile dealerships or may be ordered online at a variety of outlets, including Klim's online catalog store http://www.klim.com/Adrenaline-GTX-Boa-3107-000.html.