The Snowmobilers' Holiday Gift Guide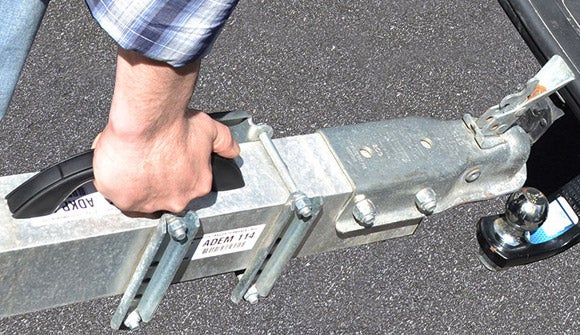 Caliber Universal Trailer Handle
Apparel isn't the only gift to consider. Check out hardware convenience options to make life easier for your snowmobiler. You might consider a simple item such as Caliber's Universal Trailer Handle, which will facilitate moving the trailer around the driveway when hitching and unhitching to the tow vehicle.
It's hard to go wrong with this gift as it's designed to fit any trailer and will prove to be durable and long lasting as well. At nine inches in length and 2.25 inches in width, the handle comes with all necessary mounting hardware.
At a suggested retail of under US$10, the handle will keep hands free of pinch points, plus keep your favorite snowmobiler from touching the trailer's freezing raw metal.
For a look at other trailer-related products check out Caliber Products online at caliberproductsinc.com/snowmobile-trailer-accessories.