2019 Arctic Cat M 8000 Mountain Cat Accessories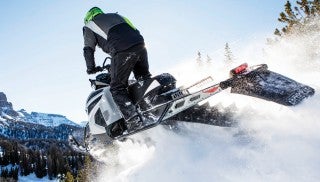 Fans of riding in the steep and deep dare to be different and these 2019 Arctic Cat M 8000 Mountain Cat accessories will set your sled apart from the crowd.
If you are a mountain rider who bleeds green, chances are you are always looking for ways to make your next ride even better. We scoured the Internet in search of some 2019 Arctic Cat M 8000 Mountain Cat Accessories that we think powder hounds will appreciate.
Arctic Cat M 8000 Mountain Cat Accessories
Snobunje Cobra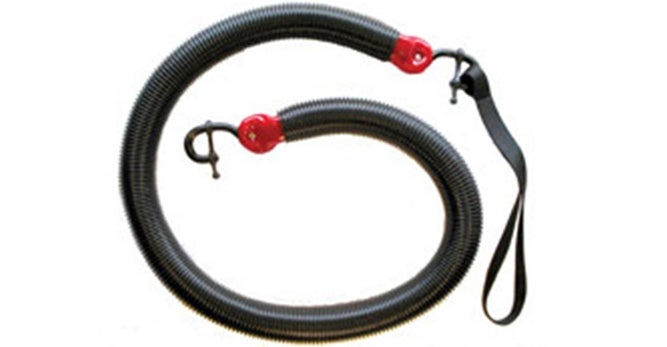 Have you ever met a mountain rider who ran out of skill and got themselves into a tough spot? The Snobunge Cobra is here to help. This is a sled-to-sled pulling tool made of strong stretch cords bundled in a corrugated vinyl tube with a hook on either end. This stretchy tool created 300 to 400 pounds of static pulling force so you can help pull your buddy out of a jam (because you'd never get stuck, right?). The Snobunje Cobra retails for about $64. Learn more here.
Billet Rack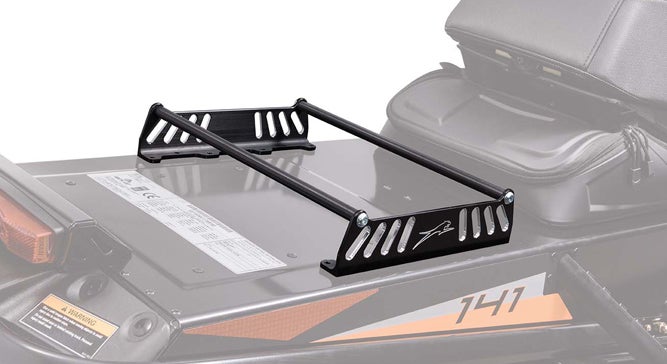 Sometimes you just need some extra storage space. Fortunately, there are Mountain Cat accessories that can help. This Billet Rack is available right from Arctic Cat and is made of billet aluminum with an anodized finish. It features a low-profile design and measures 8 in. by 13 in. It is designed to fit a 2.5-gallon fuel can, but you can strap down just about anything you might need on your next trip into the mountains. The Billet Rack retails for $196.95. Learn more here.
HyperShift Clutch Kit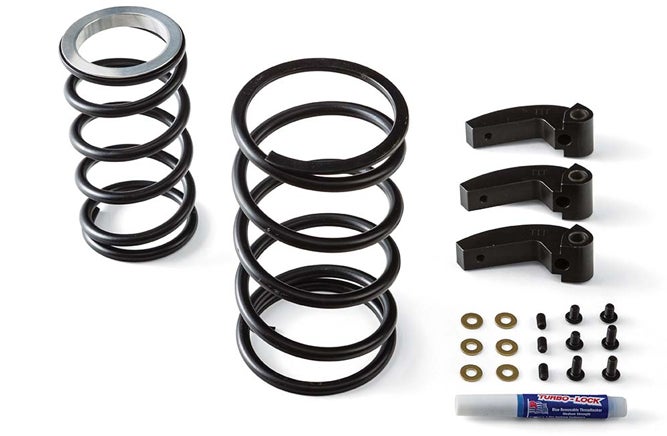 Anybody that's ridden high into the mountains knows that altitude really affects engine performance. To get the most out of your engine at high altitude, the Mountain Cat accessories catalog offers Hypershift Clutch Kits. Developed by Team Arctic racers, Arctic Cat says these kits provide "smooth, hard-pulling acceleration with excellent back shifting and throttle response." Kits vary by application and most include machined weights, H5 alloy primary and secondary springs, and a custom-cut helix. Hypershift Clutch Kits retail for between $399.95 and $539.95. For those who ride primarily between 6000-8000 feet, check out this kit. For those who ride between 8000-10,000 feet, this kit is for you.