2021 Arctic Cat Snowmobile Lineup Preview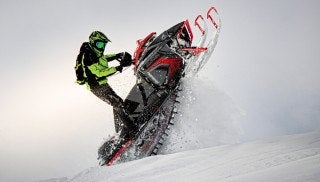 Updates to Riot X, Mountain lineup and the Norseman returns
The 2021 Arctic Cat snowmobiling lineup continues to take shape with the release the second wave. Last month, Cat unveiled its first wave of 2021 snowmobiles. Now we get the rest. We've already published a story on the new mid-size Arctic Cat Blast lineup, but Cat isn't done yet as there are significant changes to the crossover, mountain and utility lineups.
Arctic Cat Riot Family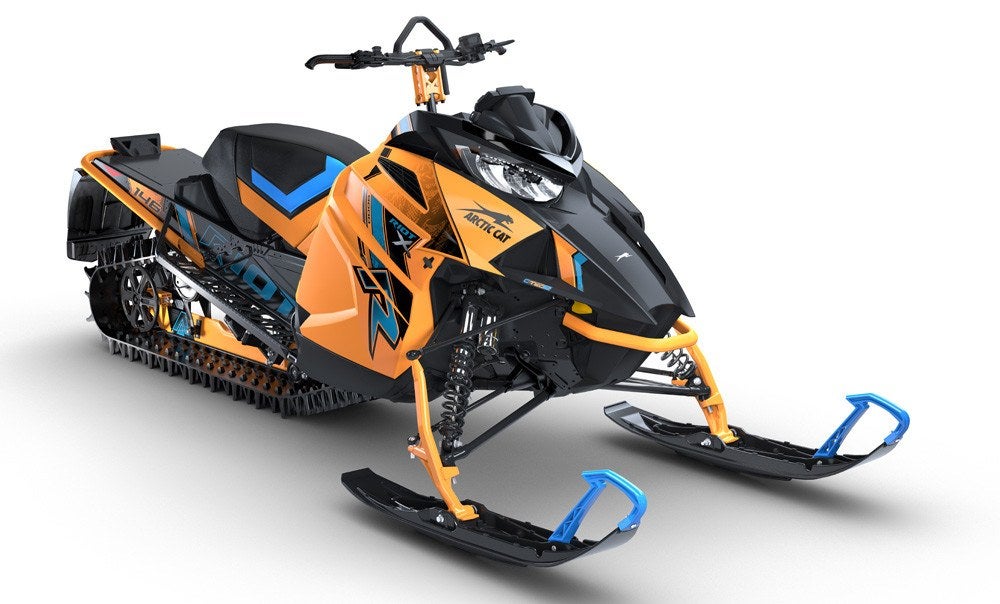 After releasing the Riot family of crossover snowmobiles last year, Cat has refined things for 2021. Specifically, the 2021 Arctic Cat Riot X has received the Alpha One single-beam rear suspension. The Riot X is now built on Cat's Ascender mountain platform for improved performance in the steep and deep. It features lightweight Arctic Mountain Suspension out front with mountain spindles. It also comes with adjustable 39.5-41.5-inch ski stance and vertical steering post.
The Alpha One single-beam suspension controls things out back. Other features include a new Power Claw 2.6-inch Alpha paddle track that is 146 inches long, premium handlebar-mounted controls, digital instrument gauge, and push-button start.
The 2021 Arctic Cat Riot 6000 and Riot 8000 complete the Riot family.
Mountain Family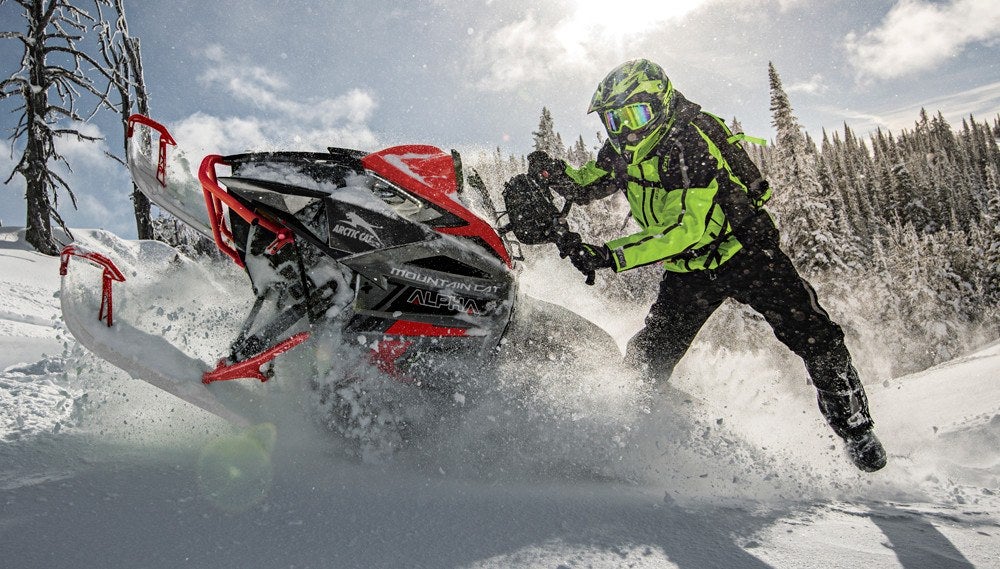 For 2021 Cat is offering two Mountain models – the M 8000 Mountain Cat Alpha One and Hardcore Alpha One. The big news is the adjust-on-the-fly ATAC suspension system is found on the M 8000 Mountain Cat Alpha One. This system combines a thumb-operated button on the left handlebar that controls the FOX Float 3 QSL rear-track shock and the ski shocks. You can choose between three factory compression settings at the push of a button. As well, ATAC gives electronic finger-tip control to the QSL lockout shock feature that keeps the rear suspension locked when desired so it's easier to go through the deep snow.
Both sleds are built on the Ascender platform and boast the lightweight Arctic Mountain Suspension with mountain-specific spindle geometry. Other features include adjustable 35.5 to 37.5-inch ski stance, 154-inch or 165-inch Power Claw track with 3-inch lugs or 2.6-inch lugs, and 165-horsepower C-TEC2 8000 794cc two-stroke engine.
As well, all Mountain models boast a vertical steering post, 1-inch mountain windshield, 11.7-gallon fuel tank, and front-mounted heat exchanger.
Norseman X 8000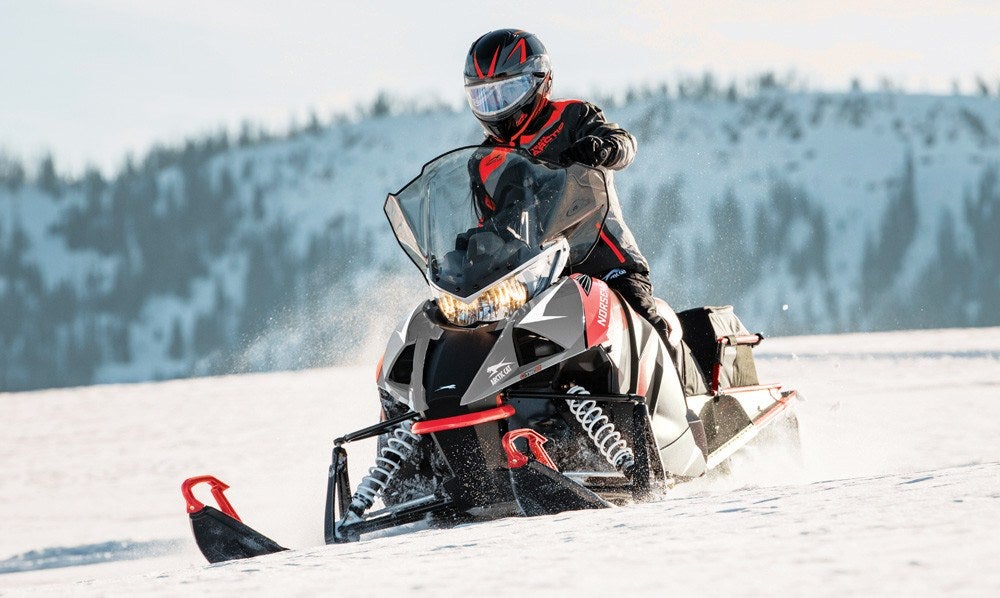 The last of the major announcements from Cat is the return of the 2021 Arctic Cat Norseman X 8000 Sport-Utility sled. This snowmobile is powered by a 794cc engine and features revised engine mounting, Arctic Race Suspension with 9 inches of travel, Xtra-Action rear suspension with 13.5 inches of travel, 10-inch Pro Ute skis, adjustable 35.3 to 41.5-inch ski stance, 14-inch mid-height windshield, deluxe digital gauge, push-button start, 6.5-inch handlebar riser, tow hitch, rear rack, tunnel bag, and dual halogen headlights.