A Closer Look at the Polaris 800 H.O. Cleanfire Engine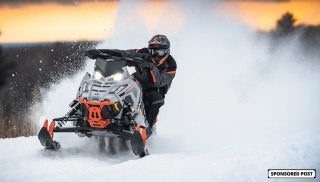 It's a true powerhouse
Developing a technologically-advanced, reliable and low-emission engine that performs across the RPM range is crucial for any engine, but especially important in the snowmobile world. Enter the Polaris 800 H.O. Cleanfire: designed in conjunction with the world-class AXYS platform, the 800 H.O. has since become a key member of the Liberty engine family, a proven benchmark in the snowmobile industry.
Featuring a number of exciting elements built upon the Liberty DNA, it's no surprise this engine has developed a reputation as a powerhouse among the snowmobiling set. But let's take a closer look at why. Here are several key features that make this in-season power plant a well-respected, reliable fit for Polaris sleds.
Fuel
This isn't just another fuel-injected engine; the Cleanfire or SDI (Semi-Direct Injection) technology places the injectors in the tuned boost ports, directing the fuel across the top of the piston during the engine charging cycle. The results are a clean-burning and very effective power building fuel delivery format that many rave about. The 800 H.O. intake and exhaust also play a huge role in performance – allowing better airflow while creating less noise by utilizing a higher flow exhaust silencer, resulting in improved running quality.
Cooling
Thanks to the improvements in the thermostat for the 800 H.O. you'll notice an overall improvement in the operating temperature: the main coolant flow increases by 12 percent, while the bypass flow also improves with this T-Stat design to around 9 percent more volume.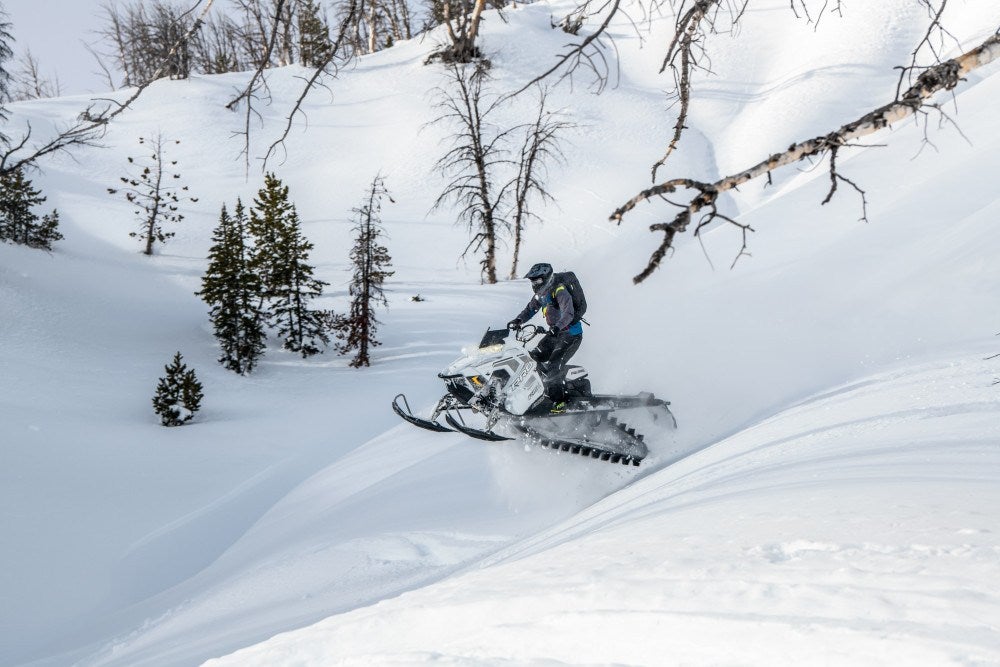 Robust Internals
Having a smooth-revving power plant that also has a long life expectancy was key to Polaris during development of this engine, and this 795cc twin delivers just that. But that's not all: Polaris also added grooves along the exhaust side of the piston to help distribute oil over the surfaces for better lubrication and wear resistance. Meanwhile, the lightweight crankshaft helps this engine rev quickly to produce plenty of immediate power from the bottom all the way across the RPM scale, resulting in class-leading power-to-weight ratio that snowmobilers love.
Known for its low-end grunt, the 800 H.O. delivers impressively fast acceleration. Also helping in the delivery of the oil for this mill is Polaris' electronic oil pump; this seemingly small device not only provides automatic break-in as well as more precise oil delivery, it also reduces throttle effort by up to 20 percent for optimal performance and durability.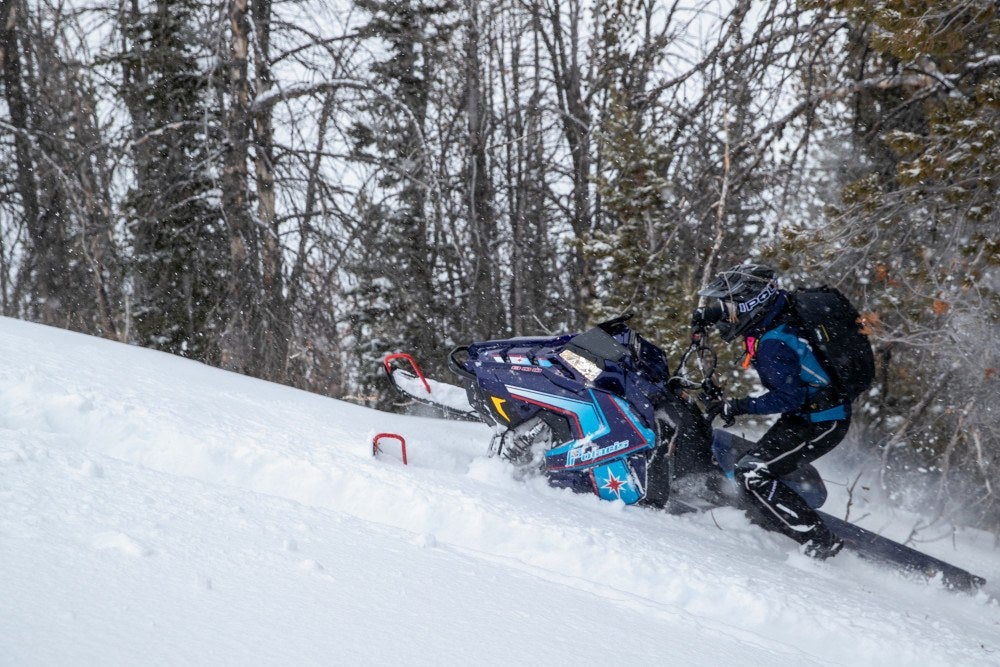 Electronic Monitoring
Keeping an eye on the engine's EGT (or Exhaust Gas Temperature) is key to helping a motor last throughout the years. When developing this Liberty engine, Polaris designed the EGT sensor in the 800 H.O. with not only a more durable sensing element, but also a more robust wiring connector on this sensor – providing up to 200 percent more lifespan. That translates to lots of extra time spent exploring deep pow in the backcountry.
Overall Operational Feel
Combining all these features into the 800 H.O. results in an exceptionally smooth-running, low-emission, and fuel efficient mill, and many more miles to a tank of gas. Add in increased engine life, a crisp throttle response and a smooth idle, all bundled into a small, lightweight package and it's no wonder the 800 H.O. has become such a signature engine for Polaris, and an extremely popular one among snowmobilers.
Visit the Polaris website to learn more.