2019 Timbersled ARO 129 LE Unveiled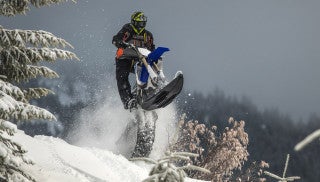 Polaris unveiled the latest addition to the Timbersled snow bike family with the new Timbersled ARO 129 LE, which boasts 12% more flotation.
There will be a new snow bike carving up the powder this winter as Polaris has introduced the new 2018 Timbersled ARO 190 LE. According to Polaris, this sled offers up all the features of the ARO 120, along with a 12% boost in flotation.
Updates include a new rail and 129 hufax, extended slide panels, and 129 Traverse Track. This new track system was a big part of the improved flotation.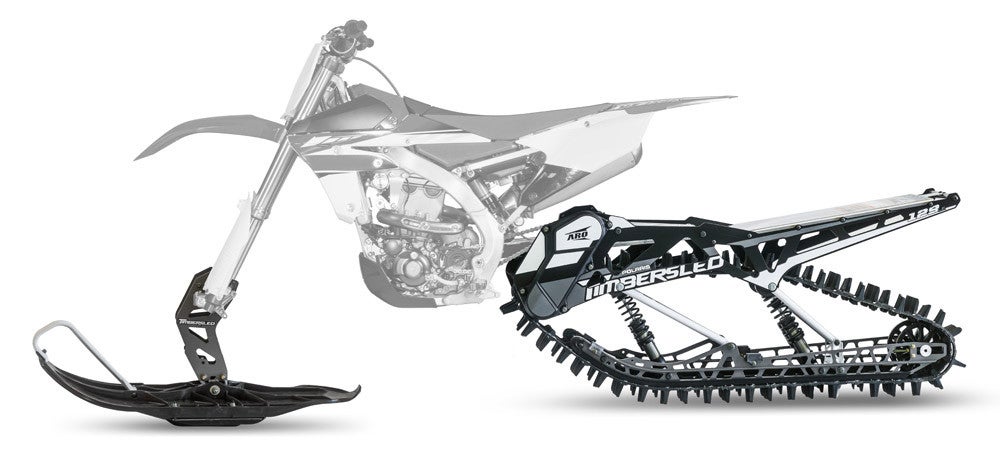 The 2019 Timbersled ARO 129 LE is available in Titanium Matte Metallic.
Check out the press release below for more information.
Timbersled ARO Snow Bike Lineup Expands with Addition of New Timbersled ARO 129 LE
Snow bikers now have more choices of industry-leading Timbersled ARO snow bike systems with the introduction of the new Timbersled ARO 129 LE, which gives riders all the great benefits of the ARO 120 with 12% more flotation.
The Timbersled ARO 120 is widely recognized as the ultimate do-everything snow bike, and the new Timbersled ARO 129 LE shares many of its features – with a new rail and 129 hyfax, new extended side panels, and a new 129 Traverse Track that is instrumental in the system's 12% greater flotation.
The Timbersled ARO family offers riders a full line of snow bike systems, with an ARO kit that's just right for each type of rider. Along with the Timbersled ARO 120 and the new Timbersled ARO 129 LE, there's the Timbersled ARO 137 for the deepest snow and steepest climbs.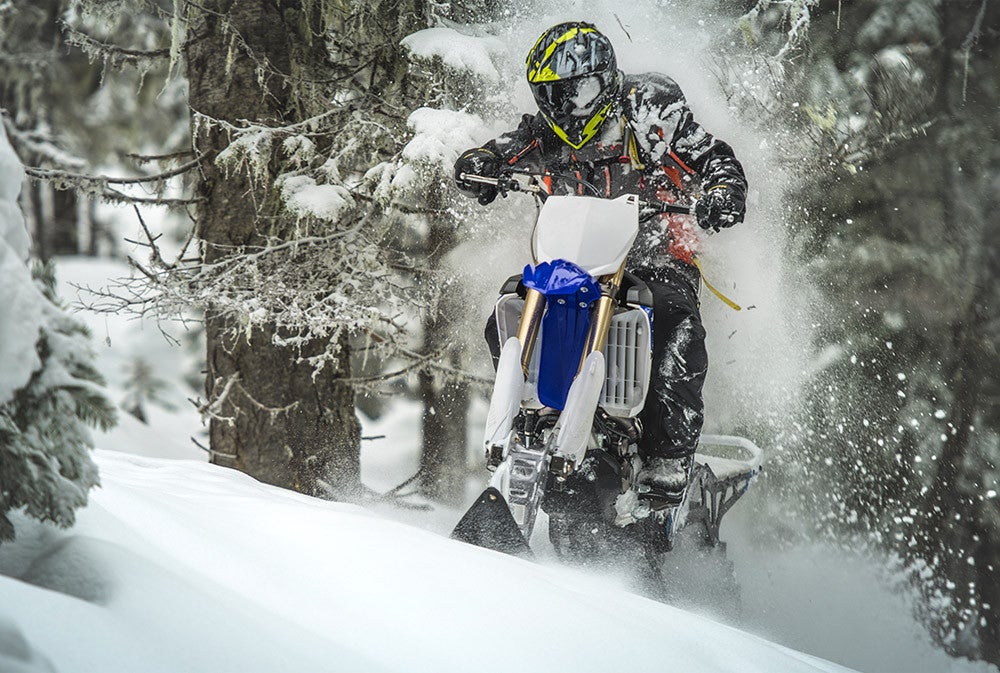 Each Timbersled ARO system features a durable, proven, state of the art platform design, that delivers a true bolt-on design making them the easiest to install and convert. They provide the best handling on- and off-trail, giving riders the ultimate deep snow agility and climbing capabilities along with confidence-inspiring trail handling and cornering.
Key elements of the ARO systems that make them the industry's best-handling snow bikes include:
A 1:1 ski-to-track ratio for the most precise cornering and best side-hilling control.
Direct Bolt-On System with no required bike modifications
The Traverse Track for improved trail handling and deep snow lift
High strength aluminum frame to make it Timbersled Tough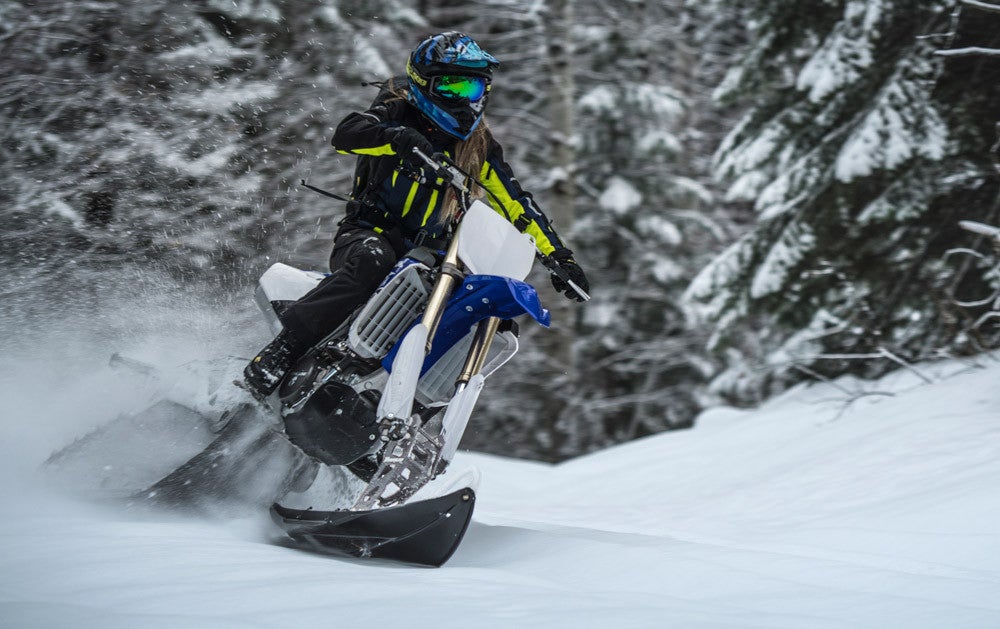 The ARO Rear Suspension features an advanced design that mimics the feel of a dirt bike with a track approach angle optimized to improve lift in deep snow. It delivers 30% more front track shock travel and 2" more overall suspension travel than the previous Timbersled chassis. The exclusive ARO shielded brake system reduces ice buildup and provides improved, consistent on-snow performance.
The ARO system is the easiest to convert because it's a direct bolt-on system with no bike modifications required. With the bolt-on spindle there's no need to drill, the brakes are pre-bled, and there's no air box modification required. Once installed, the direct bolt-on suspension is easy to tune to suit a rider's preferences.
New ARO 129 LE Features
The new Timbersled ARO 129 LE has a new 129" Traverse Track, new longer rails and hyfax, new extended side panels, and a new extended tunnel top that offers expanded cargo space. The new ARO 129 LE comes in Titanium Matte Metallic and has color-matched features including the bumper, frame standoffs, graphics, rails, suspension arms, QS3 shocks, white ski hoop, and spindle.
The ARO 129 LE also has the Timbersled Traverse Ski 2.0, which has an aggressive tri-keel shape and ski skags for improved strength, grip, and precise handling. This ski provides better lean angles on hard pack and greater control in deep snow.