6 of the Best Heated Socks for Snowmobilers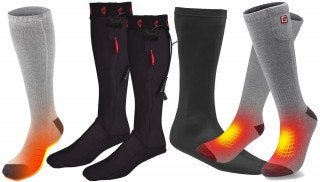 Keep your feet warm all winter long
Peak snowmobiling season is upon us, and if you've been hitting the trails without a decent pair of heated socks, we'd like to show you the error of your ways. Nothing ruins a sledding session quite like cold, frost-bitten extremities. Heated socks keep your feet icicle-free using powered heating elements that target the parts of your foot most susceptible to cold, running either on the 12-volt DC power supplied by your snowmobile, or off of specially packaged rechargeable batteries. Critically, they're designed with minimizing bulk in mind, so wearing them comfortably under regular boots is no problem; you're not going to notice the wires.
Here, we've compiled a list of some of our favorite heated socks on the market, ideal for long sledding sessions in the winter cold.
Gerbing 12V Heated Socks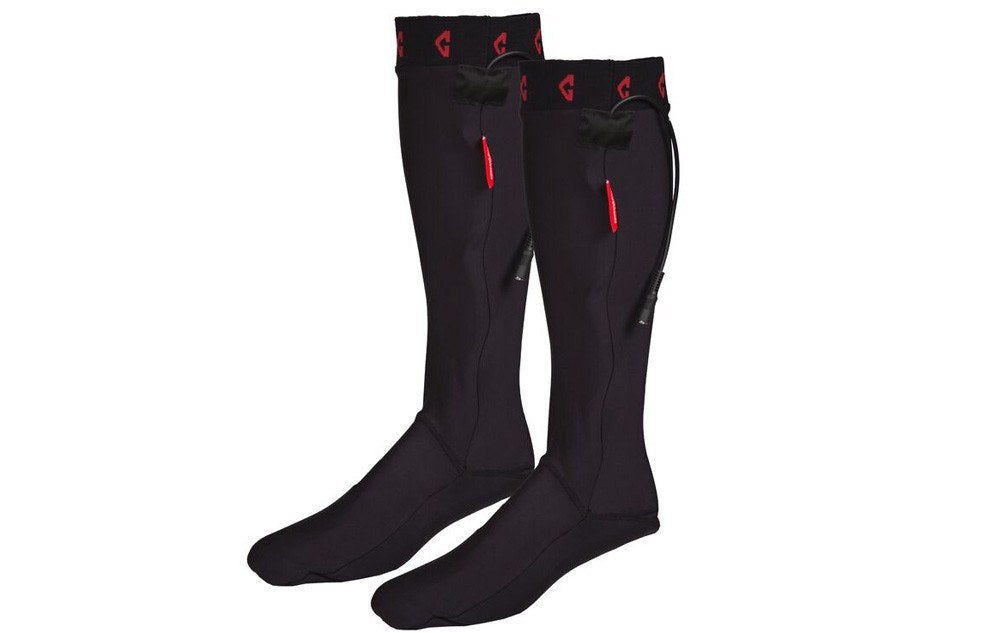 Gerbing is a trusted brand in heated riding gear, and these 12V heated socks are a sterling example why. Heating elements made with patented "Microwire" heating technology wrap around the top and bottom of the foot discreetly, without impairing wear comfort, and extra heat is concentrated on the toes where it's needed most. They're made from moisture-wicking, stretchable Lycra for maximum comfort, with a non-stretch bottom to prevent slippage inside the boot, and they put out copious heat, seeing surface temperatures of up to 140 degrees Fahrenheit at ambient temps around 32 degrees. For that reason, a heat controller (sold separately) is recommended for use with these socks, lest you burn your feet.
Firstgear 12V Heated Over Socks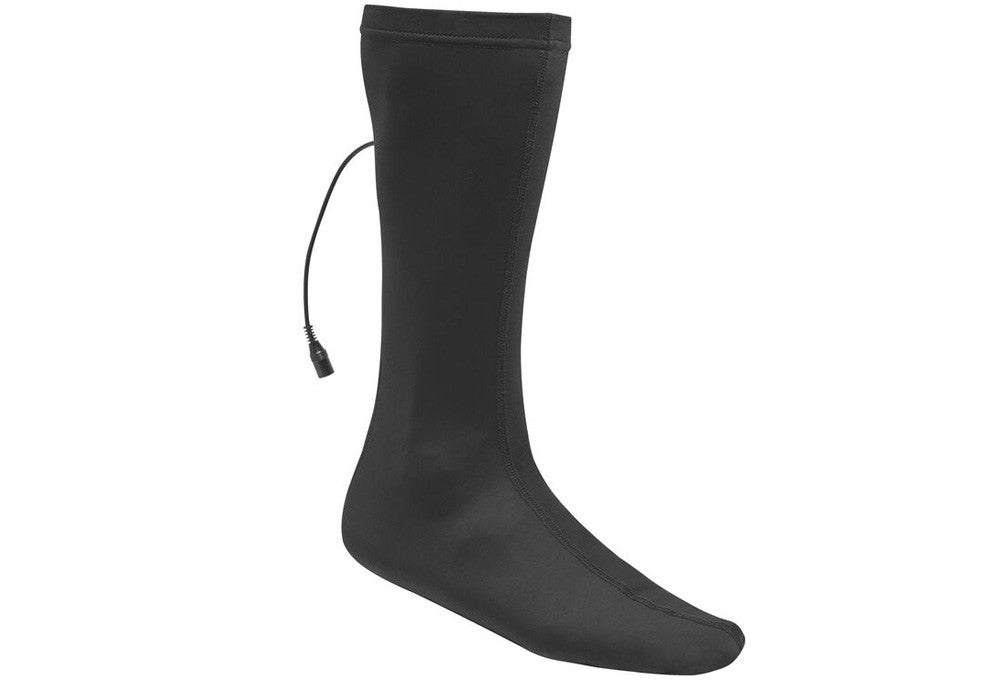 Another 12V option made to be run off of your snowmobile's battery, these Firstgear Heated Over Socks are designed to slip over your favorite standard socks, providing an extra layer of warmth with powered heat. The heating elements are made of ultra-thin carbon fiber, making them flexible and comfortable, with no protrusion and no hot spots. The fabric is made of a stretchable and moisture-wicking blend, so that even if your feet sweat, they won't emerge damp at the end of a long ride.
Global Vasion Heated Rechargeable Thermal Socks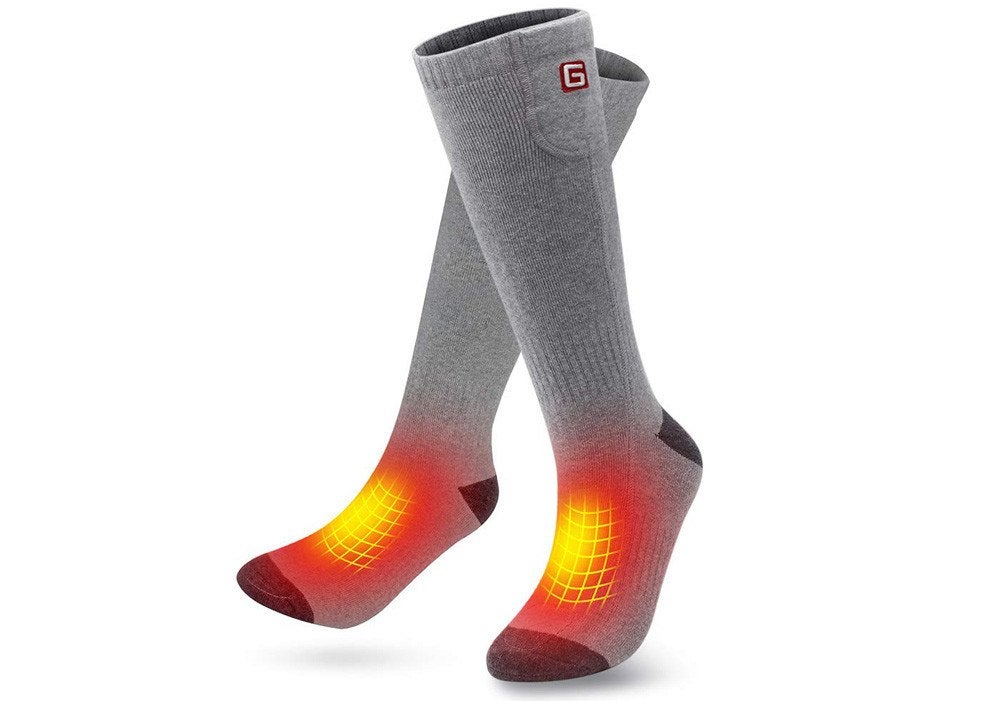 Shopping on a budget? Consider the Global Vasion Heated Rechargeable Thermal Socks, powered by two rechargeable lithium-ion batteries. Reviewers have praised these heated socks for their ability to start producing heat almost immediately, and with three different heat level settings, you can control just how much warmth the elements are providing – no separate heat controller necessary. Better still, these socks are absorbent, breathable, and well-cushioned.
Begleri Rechargeable Heated Socks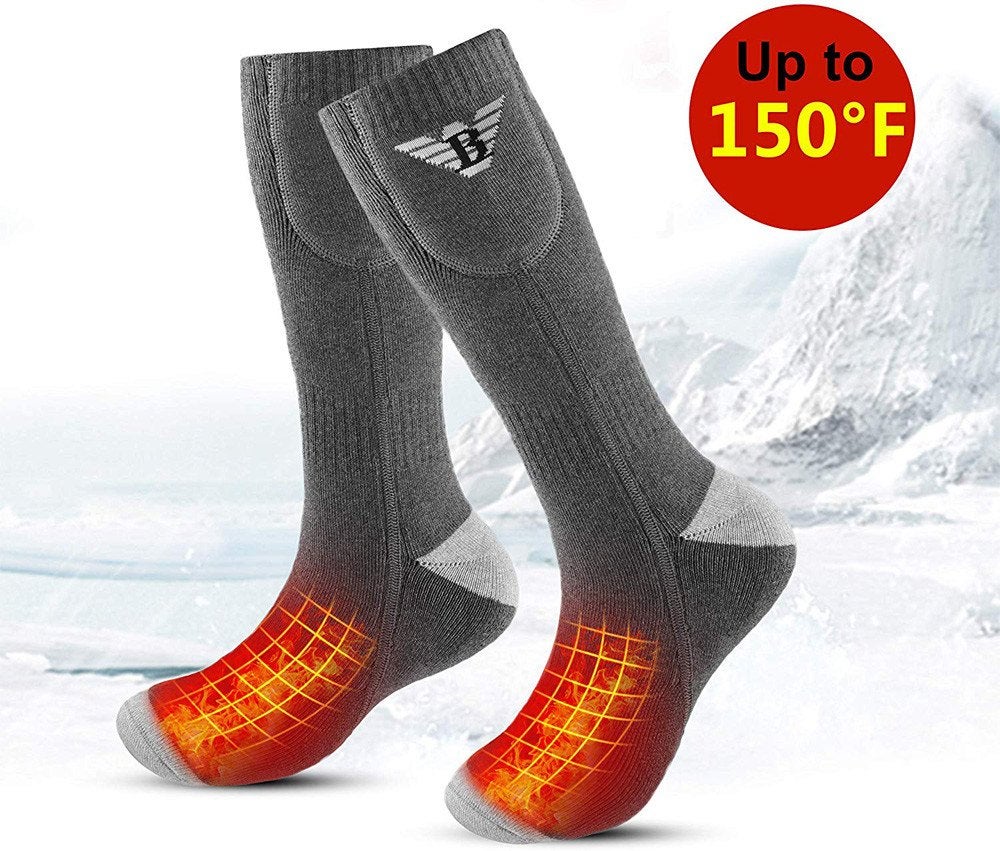 Another lithium-ion-powered option, these Begleri Rechargeable Heated Socks are long-lasting enough to power you through even the longest of rides, with up to 19 hours of continuous heat provided by a pair of 4,000-mAh batteries. They're made from a 92% cotton blend, have three selectable heating levels, and best of all, they come with a two-year guarantee, giving you plenty of time to make up your mind as to whether these are the right heated socks for you.
XBUTY Heated Rechargeable Electric Socks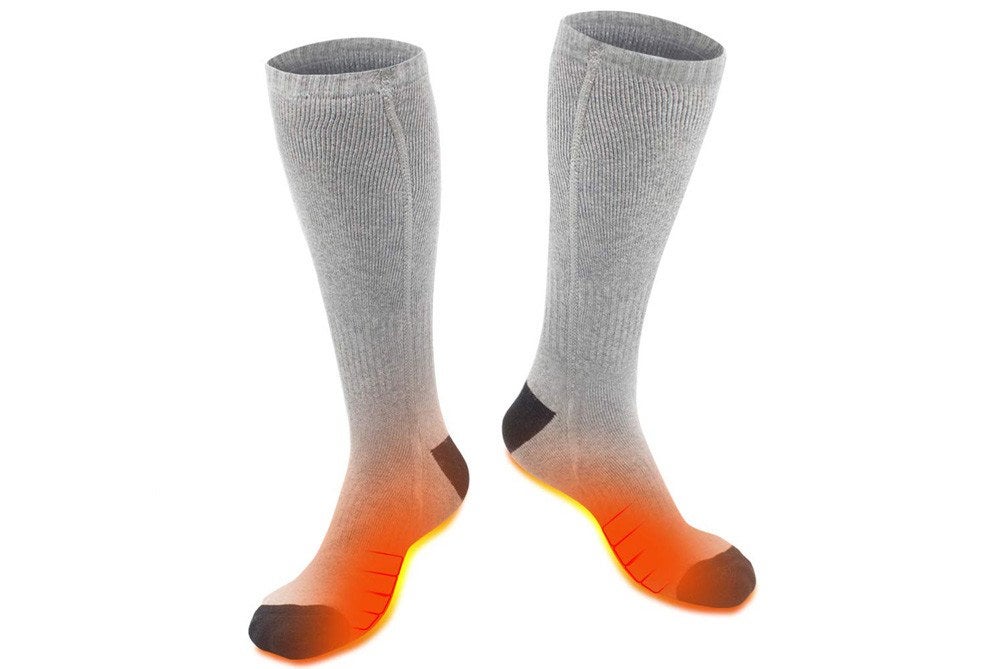 XBUTY's Heated Rechargeable Electric Socks get hot – real hot. The manufacturer claims a high heat setting of 155-160 degrees Fahrenheit, supplied by alloy heating wires powered by a pair of 4,800-mAh rechargeable batteries. At the lowest of three heat settings, you can expect up to 16 hours of continuous heat, with good warmth distribution to boot. They come with a full two-year warranty, on top of a 30-day full refund guarantee, so you don't have to worry about them quitting out during grueling sledding sessions.
Hotwired 12V Heated Inner Sole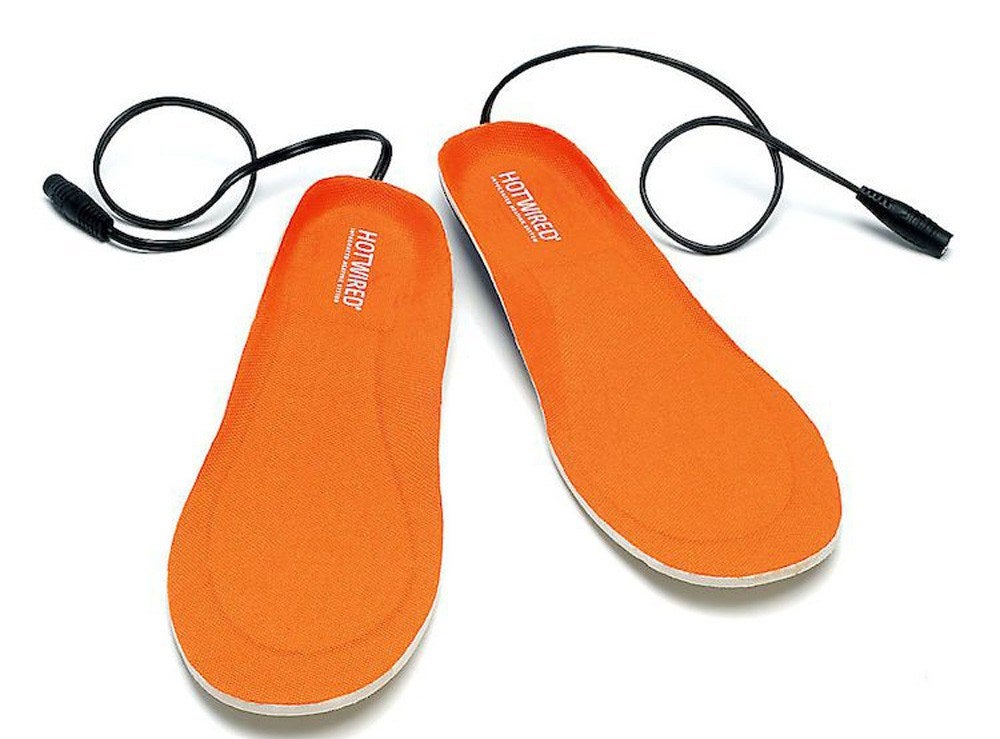 Got a nice pair of riding socks you aren't too keen on swapping out? No problem; this Hotwired 12V Heated Inner Sole is a superb alternative to the heated socks listed above. You won't get heating elements around the entire foot, of course, but these power heated insoles slip right into your boots and will keep your feet warm and comfortable no matter how cold it is outside.
We are committed to finding, researching, and recommending the best products. We earn commissions from purchases you make using the retail links in our product reviews. Learn more about how this works.