Best Heated Gloves for Snowmobilers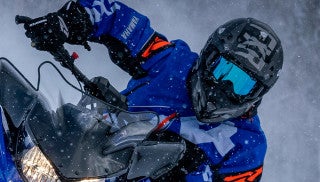 Don't let cold fingers ruin your next ride
Heated gloves are a godsend for snowmobilers. When temperatures dip far below freezing, your extremities are among the first bits to feel it. How are you supposed to maintain tight control over your sled's speed and direction when your mitts are freezing?
A pair of well-insulated winter gloves might suffice on short rides, but if you're going to be out riding for an extended period, or it's especially, brutally cold outside, heated gloves are a great option. They're constructed with embedded heating elements powered by batteries – typically of the rechargeable lithium-ion variety – so that your mitts have a helping hand when it comes to keeping warm. Almost all come with multiple heat level settings, so that wearers can choose the right heating level for the conditions.
To help you keep your fingers warm on your next ride, we thought it might be worth taking a look at the some of the best heated gloves available for snowmobilers.
FXR Recon Heated Men's Battery-Powered Gloves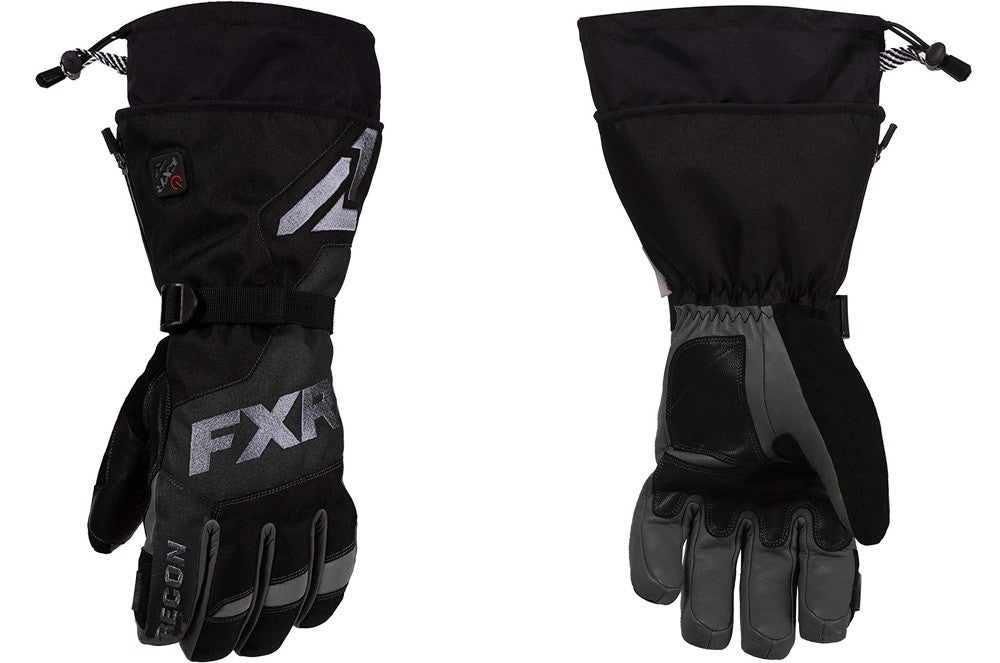 A trusted brand in snowmobiling gear, FXR offers these lithium-ion-powered heated gloves with a selectable three stages of heating and nylon laminated shell construction. Riders can expect up to 5 hours of life from the included lithium-ion batteries, and even without power, these gloves are seriously warm; FXR rates these gloves a 10 out of 10 for warmth with the heating elements on, and an 8 out of 10 with them off. They're a bit on the pricey side at $250, but you know the old adage; often, you get what you pay for.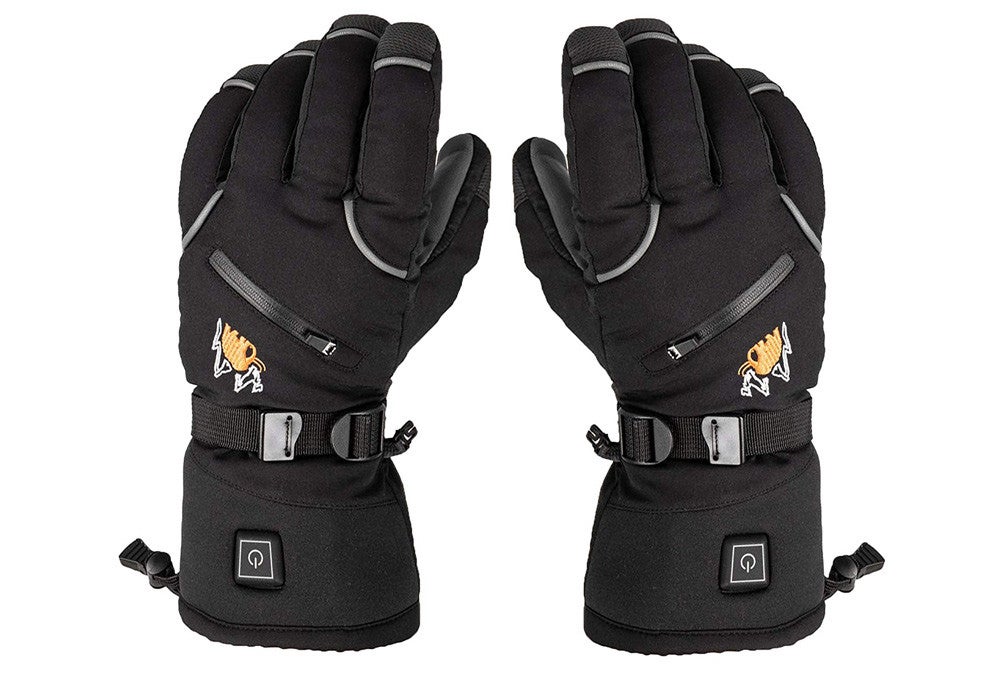 American Mammoth Heated Gloves
At $80, these unisex heated gloves from American Mammoth are great value for the money, with built-in zippered pouches for credit cards, ski passes, and whatever else you can fit in there. The included 7.4 V 1100 mAh lithium-ion batteries provide between 2.5 and 5 hours of heat, depending on which of the two heat levels is selected, while a pair of compatible 2200 mAh batteries (not included) can supply between 4 and 8.5 hours. The heating elements are designed to cover the entirety of the wearer's hands, meaning even your fingertips will be kept warm in these gloves.
MOUNT TEC Explorer 3 Heated Performance Mitten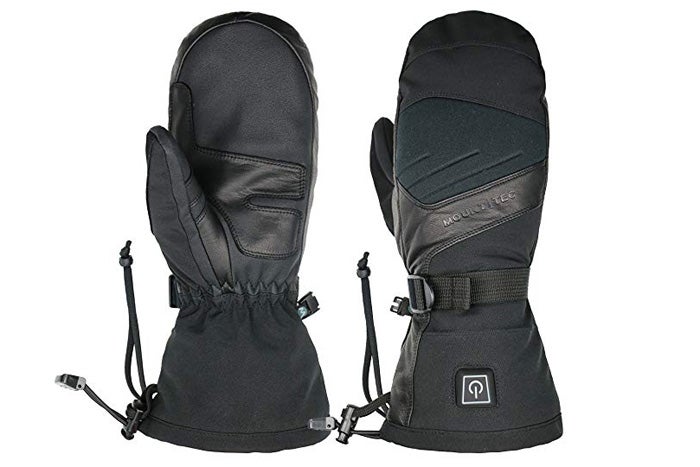 The only pair of mittens on this list, these heated performance mittens from MOUNT TEC are just too good not to consider. The company says its new 3rd generation heating system was developed over 15 years of research, with improvements in heat conduction, energy efficiency, flexibility, durability, and corrosion resistance. Up to 8 hours of battery life are possible with the included batteries, depending on which of three heat levels is selected, and the thumb and fingers are touchscreen-compatible. Pick up a pair today for $140.
Savior Electric Heated Gloves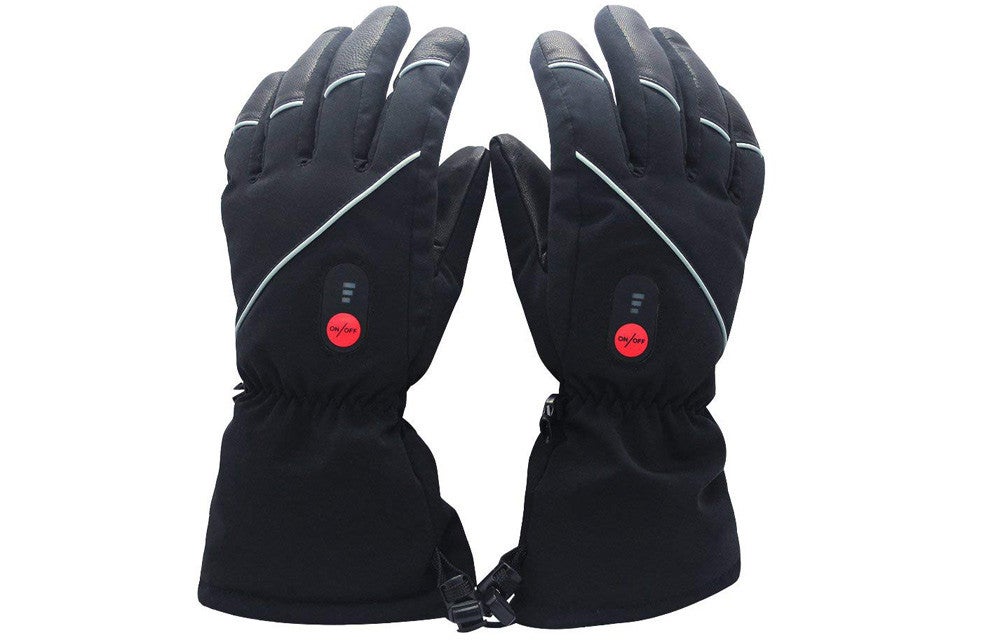 These unisex Savior heated gloves get seriously hot – like, up to 150 degrees Fahrenheit – with coverage over the back of the hand, and all fingers. Three different heat levels provide between 2 and 5 hours of battery life, and there's even a protective carbon-fiber shell on the backside of the glove to keep your joints protected. Savior says you'll be able to feel these gloves get noticeably warmer within 30 seconds of hitting the power button, so you won't have to wait long to get relief from the cold. Prices start at $115.
Venture Heat Heated Glove Liners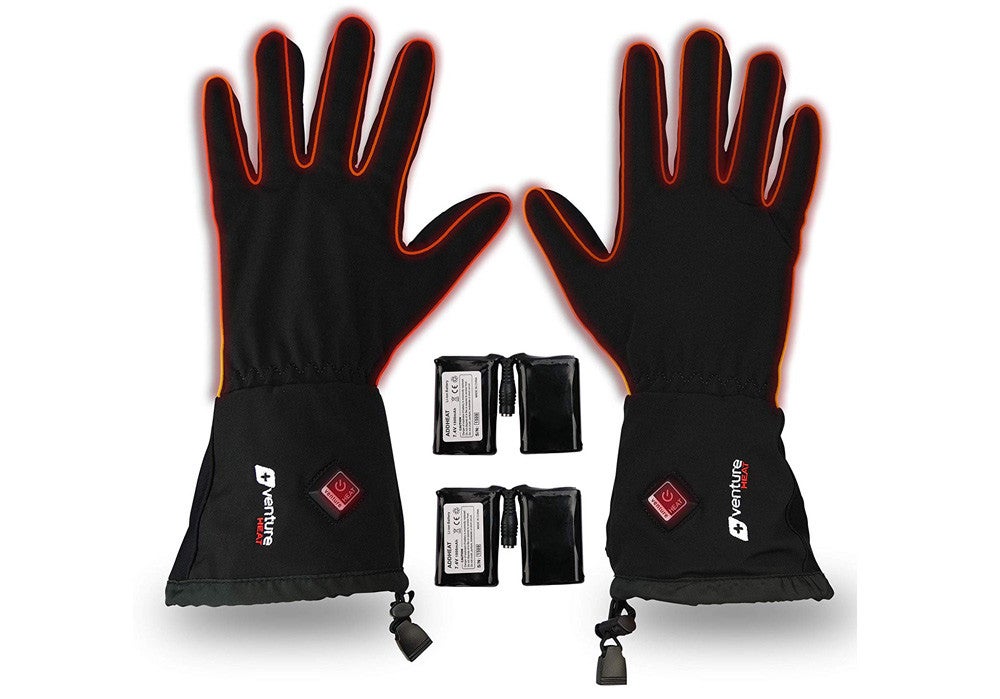 If you have a pair of warm, trusted winter gloves you're already fond of, why not just add battery heating to them? These heated glove liners from Venture Heat allow you to do just that, with carbon-fiber heating elements, three selectable heat levels, and up to 5 hours of life with the included lithium-ion batteries. The glove liners can be worn on their own, of course, but their slim design makes them most well-suited for wear underneath your favorite pair of un-powered snowmobiling gloves or mittens. Grab a pair today for $150.
We are committed to finding, researching, and recommending the best products. We earn commissions from purchases you make using the retail links in our product reviews. Learn more about how this works.