Best Snowmobile Gloves To Keep Your Fingers Warm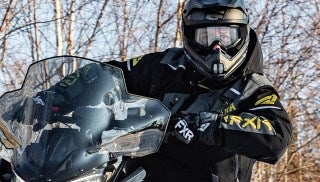 Warm gloves make snowmobiling even better
Sliding on a great pair of snowmobile gloves is like pulling on a solid pair of jeans. Comfort, fit, design and material all contribute to how you feel in them. A solid pair of gloves can make your day, and a not so warm pair will ruin it. We've all been there, hence the reason to buy new gloves. Perhaps your gloves didn't keep your extremities warm, maybe they tore on your ice scrapers, or maybe the lining pulled out. Either way, we've got you covered in finding the best and warmest snowmobile gloves on the market.
KLIM Inversion Men's Ski Snowmobile Gloves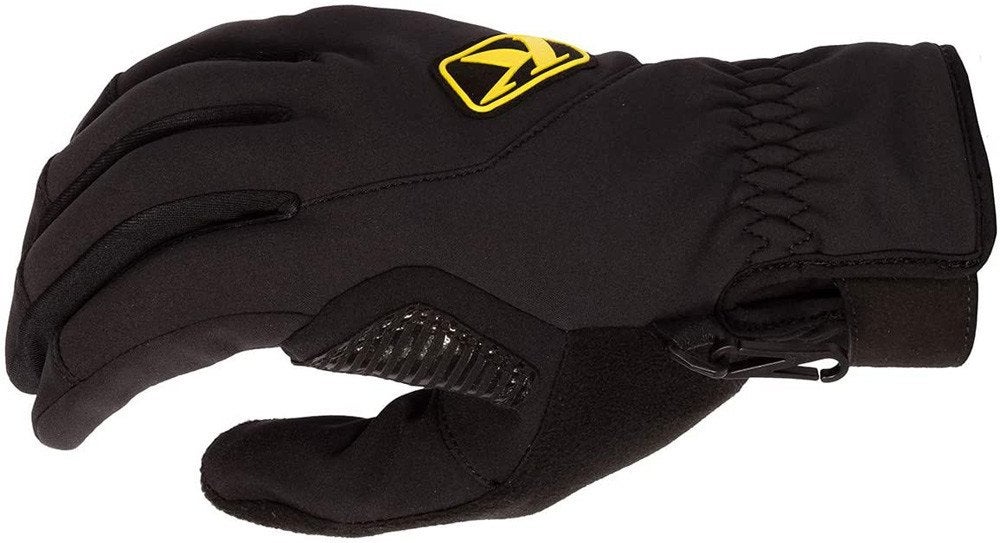 KLIM snowmobile gloves feature GORE WINDSTOPPER technology, making these lightweight gloves great for riding in the backcountry. They are breathable to prevent moisture buildup and are made with a high-grip synthetic palm for intense, active riding. These gloves are available in black, blue or grey, and also have an E-touch index finger for electronic touch-screens (GPS navigation, etc.), making them the some of the best snowmobile gloves for riding in the backcountry.
Castle X Epic-G1 Men's Snowmobile Gloves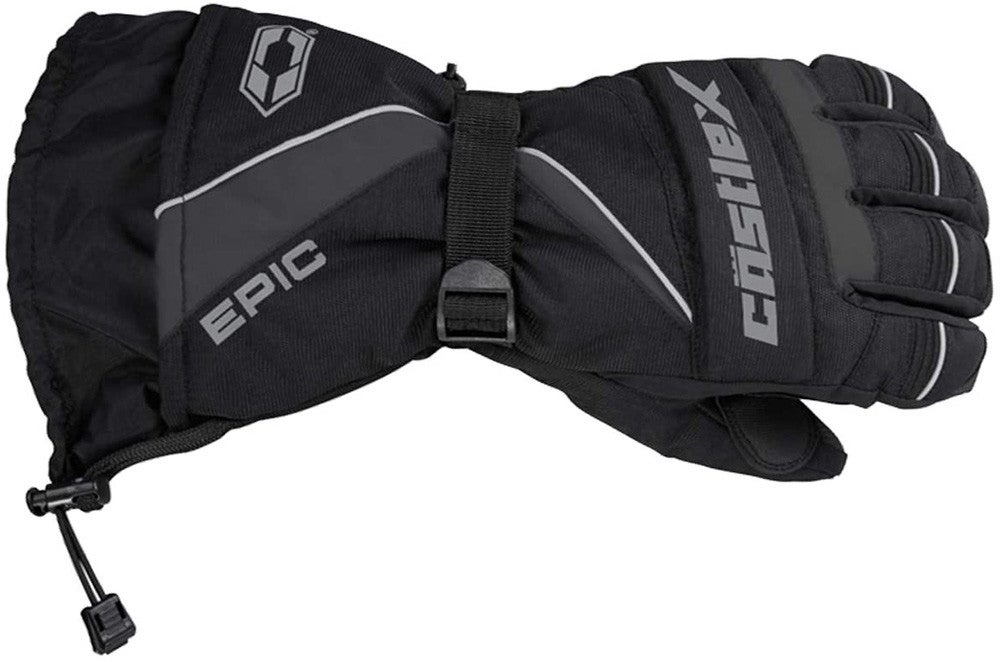 These Castle X snowmobile gloves feature a nylon outer shell with 200g of insulation on top of the hand. They are windproof, waterproof, and made with a breathable and comfortable inner insert to keep your hands warm while riding.
SKYDEER Waterproof and Windproof Genuine Deerskin Leather Gloves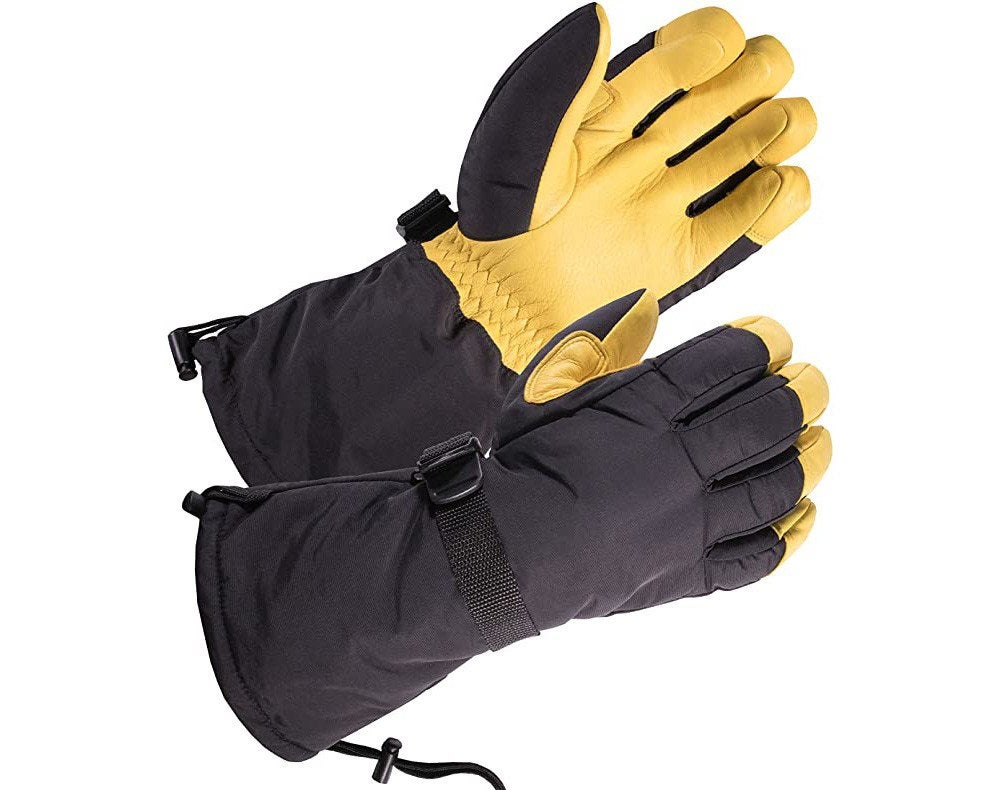 For those old school sledders (ahem.. Dad), these leather gloves are a go-to and never disappoint. Available with fingers or a mitt version, these gloves have a leather palm and 150g 3M Thinsulate insulation to keep those digits warm at all times. Breathable, 100% waterproof materials and comfort are key features of these gloves, giving them great reviews and high ratings from those who wear them.
DSG Outerwear Women's Lily Gloves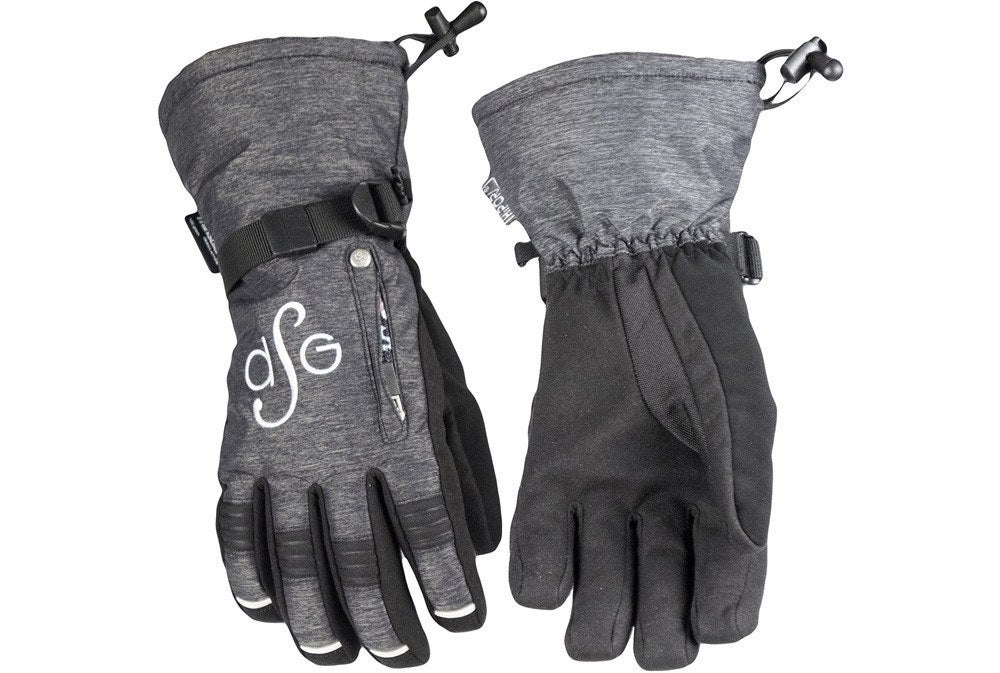 Snowmobile gloves made just for women, featuring a durable nylon/polyester shell with 24-hour waterproof coating. The entire gloves is made with 150g of 3M Thinsulate material, with an additional 100g of insulation on the back of the hand. These gloves are also windproof, have a breathable membrane, suede palm, pocket for venting and/or heat pack and more!
FXR Mens Fuel Glove
These FXR snowmobile gloves are made with 200g (palm) and 300g (back of hand) Thinsulate materials, in addition to a durable nylon shell. The palm and thumb are made with leather for maximum protection. These waterproof snowmobile gloves also have a breathable liner, along with polar fleece lining making them some of the warmest snowmobile gloves you will wear.
KLIMATE Gauntlet Glove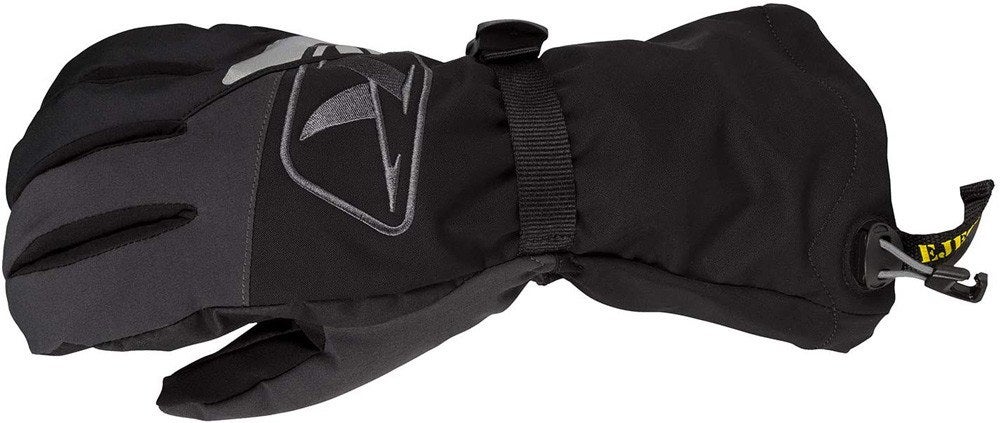 Just to mix things up, we also threw in KLIM's gauntlet glove, which was made for those riders who love the thrill of a wide open trail. Featuring 200g of 3M Thinsulate on top of your hand, and 100g on the palm, this glove utilizes Gore-Tex technology to keep you dry. These KLIM snowmobiles gloves are durable, warm and sure to perform while out on the trail.
What should I look for when purchasing snowmobile gloves?  
At the end of the day, you want to look for well-made, durable gloves that are going to hold up in the elements. Pay attention to the insulation and waterproofing materials (i.e. Thinsulate, Gor-Tex) and also the thickness of the insulation each glove is made with. You may want a thicker insulation while riding in colder temperatures, especially on wide open trails. However, if riding actively in the backcountry you may want gloves made with thinner insulation.
Should I buy thinner or thicker gloves?
Again this depends on the type of riding you are doing. Riders who are active in the mountains often look for thinner gloves given that they are working up a sweat and wanting gloves with a good grip (and less bulky insulation). For those of you who mainly ride on fast, open trails with occasional -50 wind chill, no hand warmers or shields, then you'll be happy to have that extra insulation.
Aren't mittens warmer than gloves?
Sure, mittens tend to keep your hands warmer because your fingers aren't separate and as a result generate more body heat when together. If you're just cruising or not needing those digits for too much, then mittens are a great option, especially for warmth. However, it you are needing those fingers often (i.e. taking your helmet on and off, checking your GPS, utilizing the tech or gadgets on your sled, starting your sled, etc.) then the warmest snowmobile gloves is likely your best bet.
We are committed to finding, researching, and recommending the best products. We earn commissions from purchases you make using the retail links in our product reviews. Learn more about how this works.