Best Snowmobile Handguards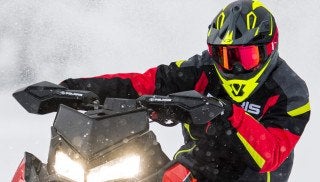 Shield your hands from wind and debris with these handguards
Snowmobile handguards can be one of those accessories that we don't think about until we really need them. Did you just buy a used sled that doesn't have them? Or perhaps yours were damaged at some point from a rogue tree branch or during transport, or maybe you just want to change up the color to match your new wrap.
No matter why you need a new pair, handguards for snowmobiles are important for many reasons. Aside from the esthetics of matching your sled, wrap or gear, snowmobile handguards are imperative in keeping your hands warm, clean, dry and protected whether racing on a track, riding on brisk snowmobile trails, or high altitude backcountry riding. Need some direction on what to buy? Check out our top recommendations below, including a few mount kit options.
PowerMadd Sentinel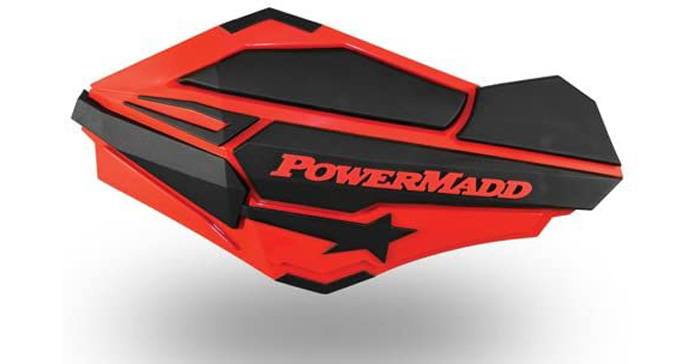 Available in 10 different color options, these PowerMadd snowmobile handguards are stylish and are sure to look great on your sled. Made from two different types of plastic, these handguards are durable and designed to last. Slightly larger than a previous model, these handguards offer better protection as well. These are sold in a pair, but do require a mount kit in order to install which needs to be purchased separately.
PowerMadd Sentinal Mount Kit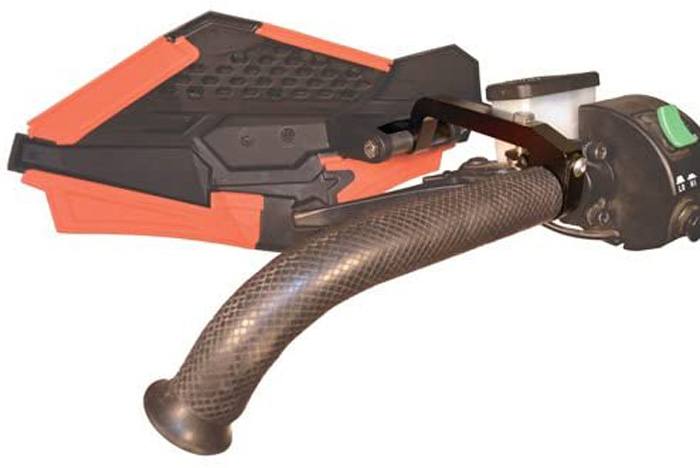 This mount kit was designed for the PowerMadd Sentinel snowmobile handguards noted above. They are made of tough anodized aluminum, ensuring that they are lightweight yet durable. This kit comes with all hardware and fit tight on your sled, only needing a half-inch near the handlebar grips and controls.
PowerMadd Fuzion Handguards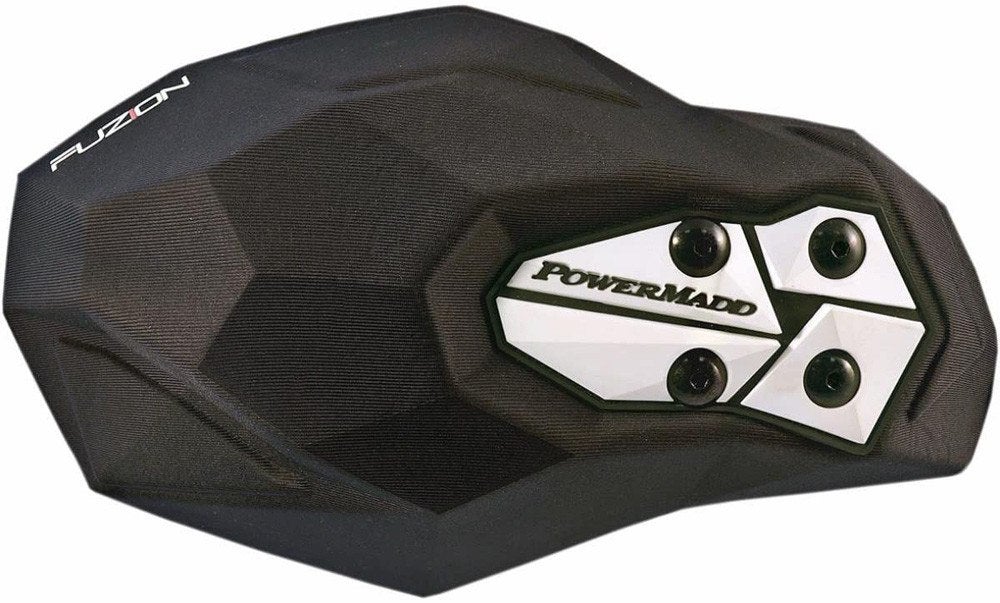 These PowerMadd Fuzion handguards are the latest and greatest in the PowerMadd family of handguards. They offer added durability, flexibility and coverage for wetter or muddy trail conditions, or for riders who enjoy tree riding, or have to roll over their sled often to get it unstuck while backcountry or mountain riding. The Fuzion handguards were designed with a two-position mount made of AEPE foam, making them crush proof, water proof and made to last.
Ski-Doo OEM Hand Guard Handlebar Wind Deflectors Kit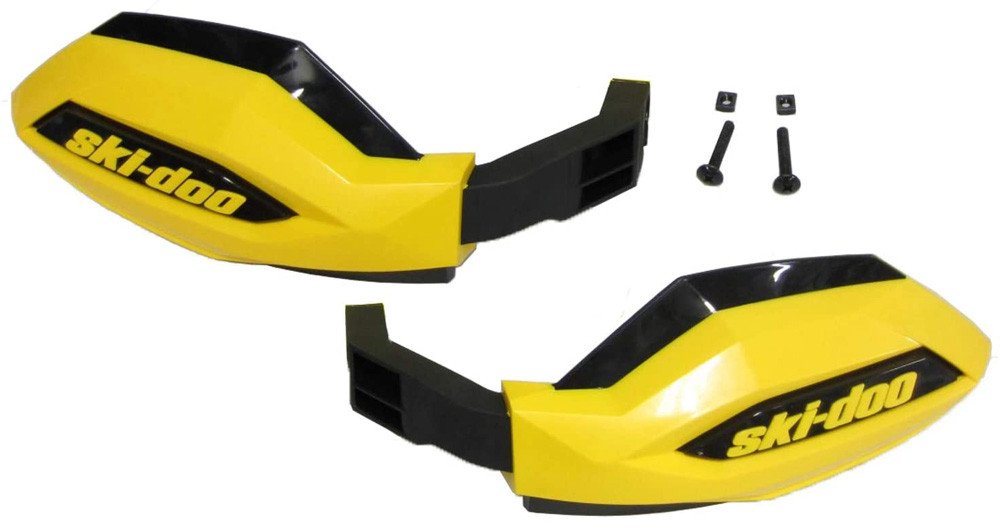 These Ski-Doo handguards are sold as a kit, complete with brackets and hardware. They are designed to deflect wind away from your hands to ensure warmth while riding, but feature a removable plate to allow for more airflow if desired. If you're looking for durable handguards for your Ski-Doo snowmobile, then these are the handguards you need!
Polaris Snowmobile Hand Guards

These sleek Polaris snowmobile handguards are made of durable materials, and will look great mounted to any Polaris snowmobile. They fit all models, although aren't compatible with 12"-20" windshields. Mounts are sold separately. A number of other color options are available as well. This is a great addition to any Polaris snowmobile.
RSI Racing Stonewall Handguard Kit
RSI Racing offers flexible and durable snowmobile handguards. They are designed to provide warmth and protection while riding in a variety of weather conditions. The RSI Racing handguards also have a two-position mount, meaning they can be moved easily if needed. The company boasts that these durable handguards will not crush or deform in any situation, including rollovers.
RSI Racing Stonewall Handguard Mount Kit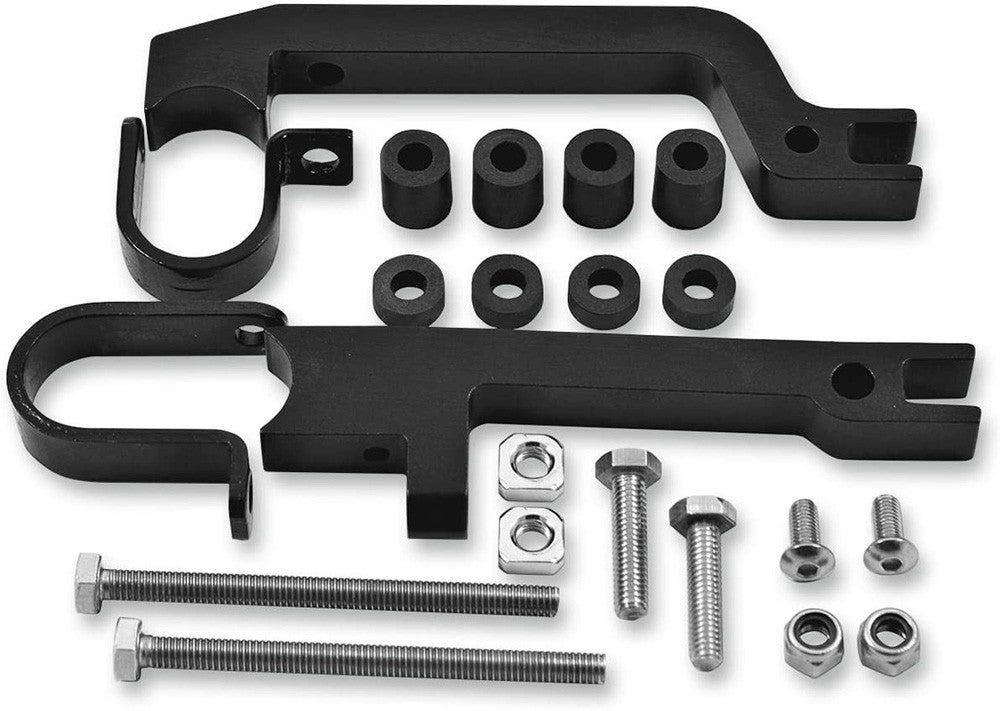 This mounting kit was designed for the Stonewall handguard kit listed above. It is durable and has a 7/8" diameter with arched design to allow for use with brake. It should be noted that snowmobiles with a Hayes Brake system should order a different mount (#H4454). This mount fits most snowmobile models (Yamaha 2004-2020, Arctic Cat 2004-2008, Polaris 2004-2008, and Ski-Doo 2003) so check the Fitment guide before purchasing to ensure proper fit.
Why do I need snowmobile handguards?
One tree branch slap to the knuckles is enough to realize that you should probably install a set of quality snowmobile handguards. It does depend on the type of riding you do, but overall, snowmobile handguards are the best protection for your hands to ensure they are kept warm and protected from anything that could potentially injure them. Some riders prefer not to install them if they are doing aggressive background riding where rollovers are frequent over fear of breaking the handguards. However, at the end of the day, we say more protection is better compared to none at all.
Why don't snowmobile handguards come with mounting hardware?
There's a few reasons you may need to purchase mounting hardware separately. Firstly, if your handguard is cracked or damaged, chances are the mounting bracket is fine so all you need to replace is the actual handguard. Secondly, mounting brackets don't always fit every type of sled so it's difficult to sell a "one size fits all" bracket with the handguard, so it's easier to sell it separately so you can purchase the right type that will fit your sled. Make sure you check the description of your snowmobile handguards to determine whether they come with mounting brackets or not, and also to ensure that the brackets fit your make and model of snowmobile.
Why should I upgrade my snowmobile handguards?
There are many reasons snowmobilers change or upgrade their snowmobile handguards. It may have to do with damage that occurred, or perhaps due to wanting a different color or design to match some new mods that you did to your sled. At the end of the day, make sure you look at the design, materials and also reviews to determine what type of handguard is best for you and your snowmobile.
We are committed to finding, researching, and recommending the best products. We earn commissions from purchases you make using the retail links in our product reviews. Learn more about how this works.