Best Snowmobile Track Studs for Extra Traction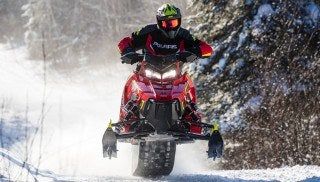 Give your snowmobile's track more bite
Snowmobile track studs provide next level traction so you see improved stopping power and better cornering control. In this buyer's guide, we look at the best options available today.
If you want to get the most out of your snowmobile, you need to invest in the best snowmobile track studs. There are a lot of options out there to choose from, but not all track studs are created equal. That's why we're here.
We've researched some of the top brands to find the best options for you and your snowmobile this winter and beyond.
Extreme Max Stainless Steel Platinum Plus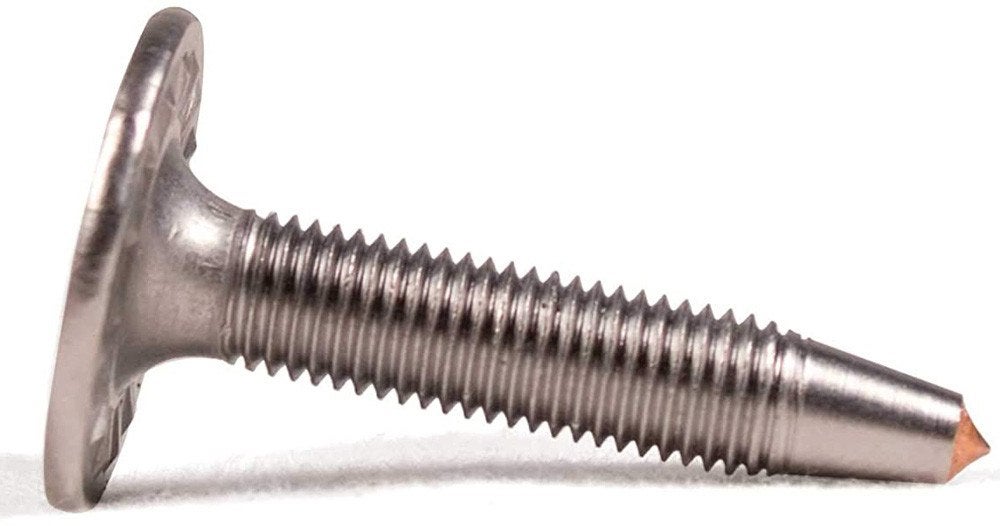 Extreme Max's Platinum Plus snowmobile track studs are made out of military-grade stainless steel. This ensures that you're getting all-weather, tough, and durable studs for your snowmobile.
What's more, they have a radius shoulder design that makes them suitable for just about any track. Moreover, they have 1-inch heads that give you a larger contact area. This results in smoother turns reduced pull-throughs.
Each pack of Extreme Max's track studs comes with either 24 or 48 Platinum Plus studs, nuts, and 80-degree carbide. This ensures maximum traction while you're out on the snow. You will appreciate their tapered design, as it serves as protection for the carbide tips.
The Extreme Max Platinum Plus studs come in seven different lengths from 0.875" to 1.625" to suit most any snowmobile track or traction need.
If you're on a tight budget but need reliable track studs for your snowmobile, you can't go wrong with Extreme Max. They cost a fraction of some of the high-end brands, yet they offer many of the same great features.
Woody's Gold Digger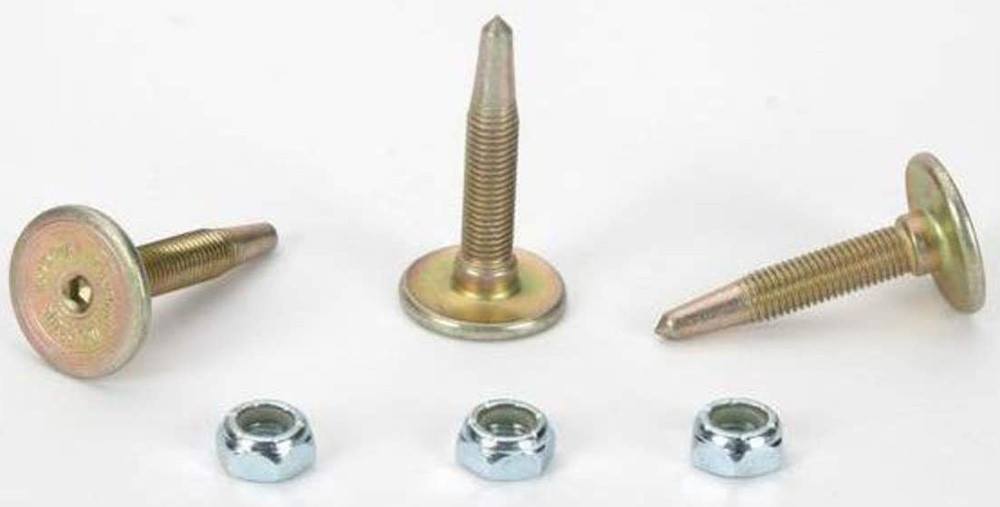 Woody's Gold Diggers deliver push-through snowmobile track studs that are designed to provide an exceptional grip for your snowmobile. A wide arrange of sizes is available and Woody's suggests that its track studs protrude between 1/4″ and 3/8″ over the track lug.
Featuring a 60-degree carbide tip, Gold Diggers deliver excellent grip for those who prefer aggressive riding. Gold Digger track studs come armed with a unique 1-inch head that sports an arc-shaped design. This allows for the snowmobile track studs to be installed over your snowmobile's idler wheels without fear of damage.
Gold Digger track studs also come with a one-piece design that eliminates the need for T-nuts in their installation. Each package of Gold Digger snowmobile track studs come with 96 steel studs, carbide tips, and 5/16-inch nuts.
Woody's Grand Master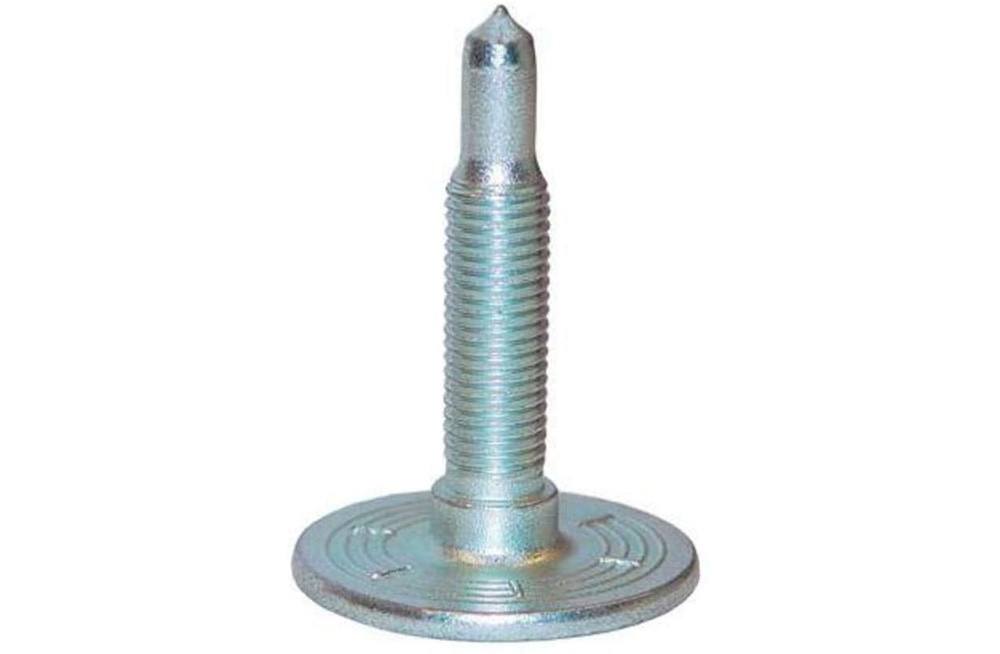 Woody's makes the list with back-to-back entries. This time, it's the Grand Master snowmobile track studs that make an appearance.
Grand Masters are another excellent choice for single-ply tracks. These track studs have a head that measures 1.2 inches in diameter. This serves to give them a bigger surface area for contact, sitting comfortably on a thin track.
Grand Master snowmobile track studs come with a 60-degre carbide tip, offering improved penetration. What's more, these track studs are made of stainless steel and are designed to offer plenty of longevity.
For installation, you will need a square and a double Grand Digger support plate. This will ensure the firm, secure installation of the track studs.
Extreme Max Stainless Steel Fat Head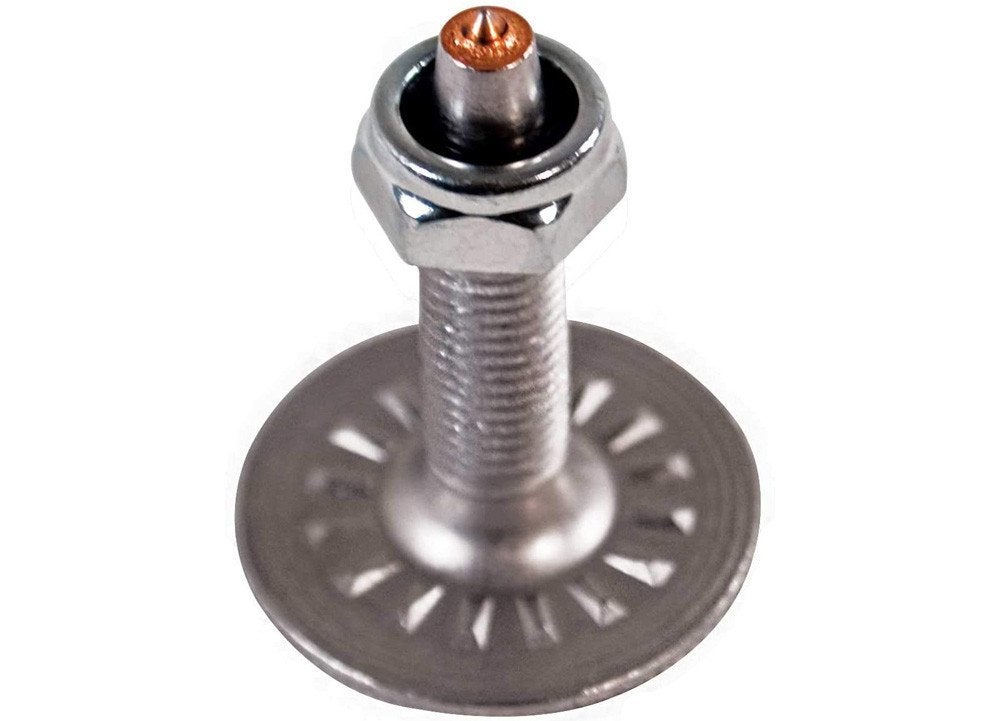 Extreme Max is back yet again, this time with another great choice for one-ply tracks. The Extreme Max Fat Head snowmobile track studs are designed using military-grade stainless steel that is ultra-tough and durable. Even if you're ice racing at full-throttle, you can count on these track studs to withstand the pressure.
And thanks to big, 1.16-inch heads, you're getting a large surface area that ensures excellent contact with the track.
These track studs are designed with an 80-degree carbide tip. This is important, as the three-stage brazing treatment provides exceptional bite and resistance to abrasion. You're getting 36 or 48 track studs in each package, along with nuts that work on all kinds of different tracks.
INS Products Hornet Snowmobile Studs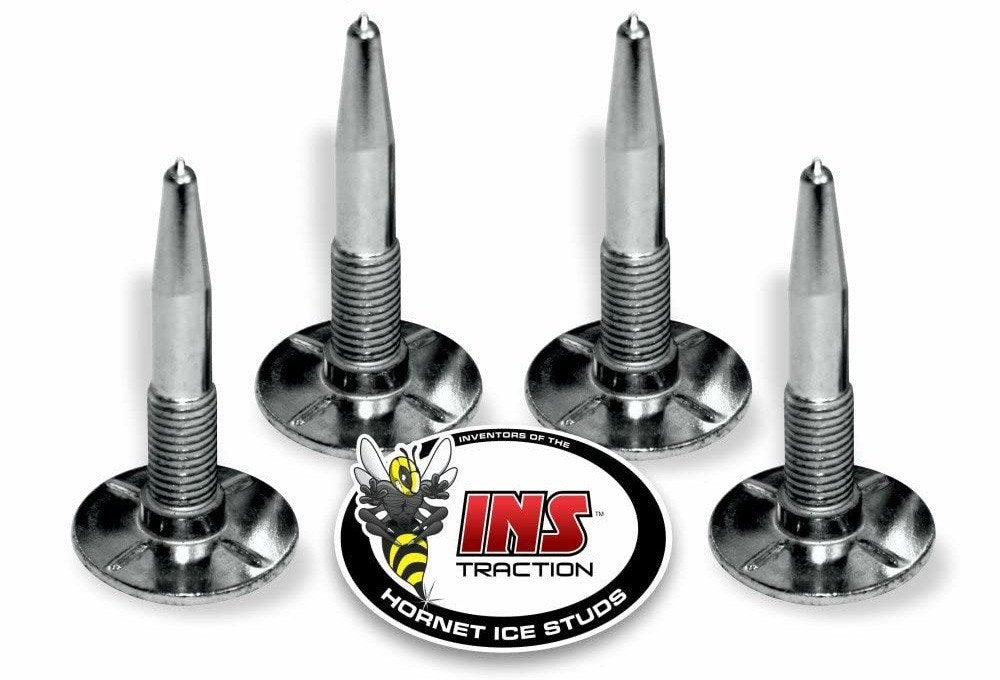 INS Products' Hornet Snowmobile Track Studs are designed with a 70-degree carbide tip, providing incredible durability and reliability for your snowmobile needs. And thanks to a rimless tip, each stud provides excellent penetration into the snow and ice.
What's more, the head and barrel of each of the studs are designed to be slimmer than a lot of the other models available. This ensures that you're getting studs with less weight and bulk. But don't let that make you think that they aren't tough.
Each of the studs comes with a nickel finish that offers stellar protection and durability for all kinds of weather conditions.
How do you install studs on a snowmobile track?
Installed correctly, snowmobile track studs offer better cornering, tighter control, and safer riding conditions. When installing your snowmobile track studs, there are three main points that you want to adhere to.
First of all, you need to maintain the right quantity. As such, you want to always make sure that there aren't too few track studs installed. Without the proper amount of studs, you risk damaging the track or breaking the studs that are installed.
Secondly, your snowmobile track studs need to be the right length. Longer isn't better, which is a common misconception. Studs that are too long tend to break easily. So always ensure that you have chosen the right length before proceeding with the installation.
And lastly, the placement of the studs need to be considered. To help you with this, check out this video that Woody's put together. Just please forgive the quality – the was uploaded back in 2010.
What size snowmobile track studs do you need?
When figuring out which size studs, it really all comes down to your snowmobile's track and the type of traction you are after.
As we mentioned above, Woody's recommends that track studs stick out between 1/4″ and 3/8″ over the track lug. Keep that in mind when installing.
We are committed to finding, researching, and recommending the best products. We earn commissions from purchases you make using the retail links in our product reviews. Learn more about how this works.