Best Yamaha Sidewinder Accessories and Upgrades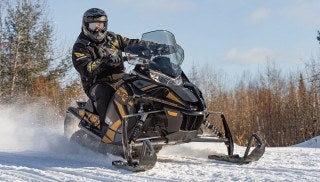 Make your Sidewinder even better
The original Yamaha Sidewinder first came out in 2017, but since then many other models of this high performance snowmobile have also hit the market. But while the Yamaha Sidewinder is a great snowmobile in its own right, you can always make it better by finding the right accessories and upgrades.
Some of the best Yamaha Sidewinder accessories and upgrades are made specifically for this snowmobile line, while others will fit a variety of snowmobiles. Let's break down all the best accessories so you know what you need for your next trip.
Front Grab Bar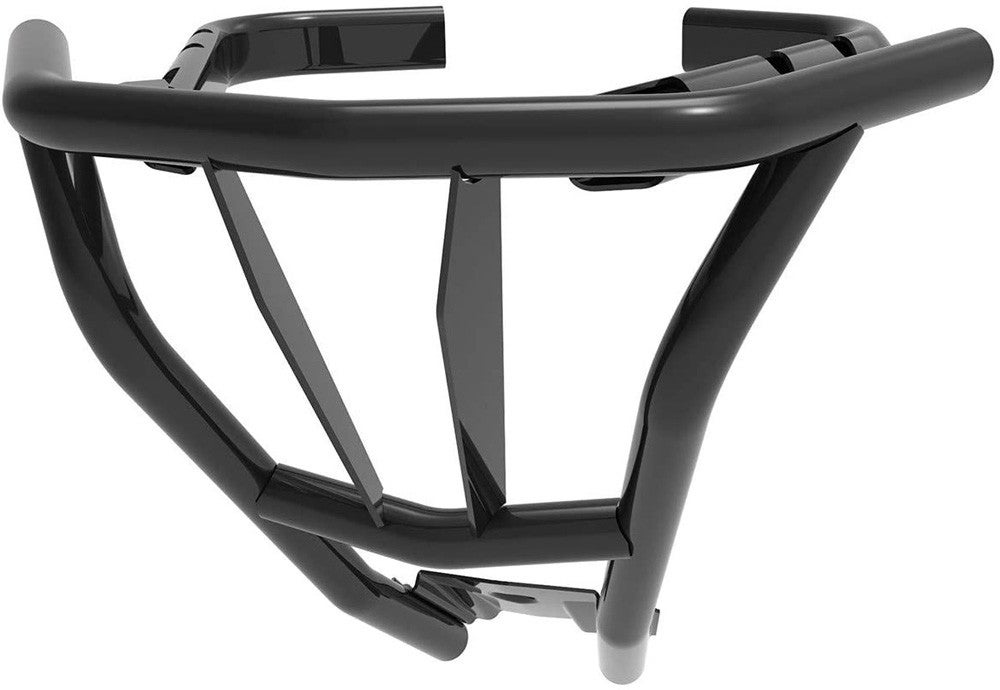 One great upgrade for your Sidewinder might be a front-mounted "grab bar". In a nutshell, bars like this one can be mounted to the front of your snowmobile, making it easier for you to recover it if head off trail and get stuck or if you just need to move it from place to place if it runs out of gas.
This particular bar is made entirely with aluminum, meaning it's both durable and lightweight. An additional powder-coated finish can help to protect the bar from corrosive damage and wear and tear. Even better, it comes with all the mounting hardware and tools you'll need to install it on your Sidewinder right away.
Goggle Holder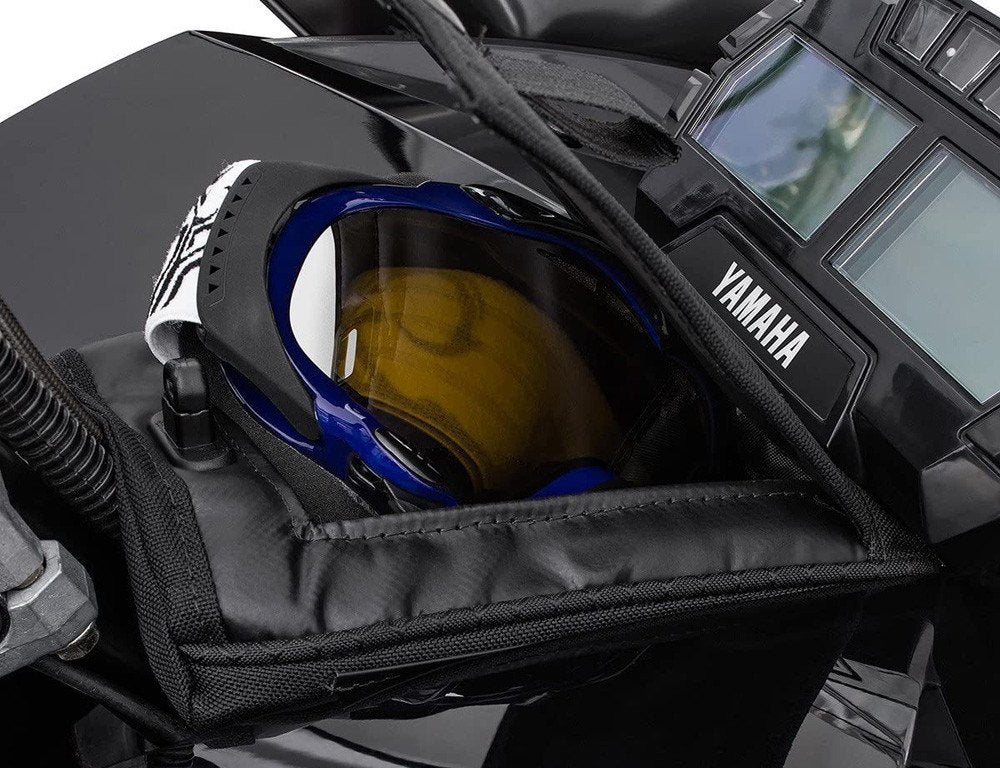 We typically prefer to ride with an open-face moto-style helmet and that means goggles are mandatory. You can store your goggles right where they're easy to grab and keep an extra pair handy using this goggle holder.
Since they aren't Sidewinder-specific, you can also combine these with any snowmobile or ATV in your collection. This particular set of goggle holders features a durable construction and double-stitched seams to ensure long-term resilience.
Console Knee Pads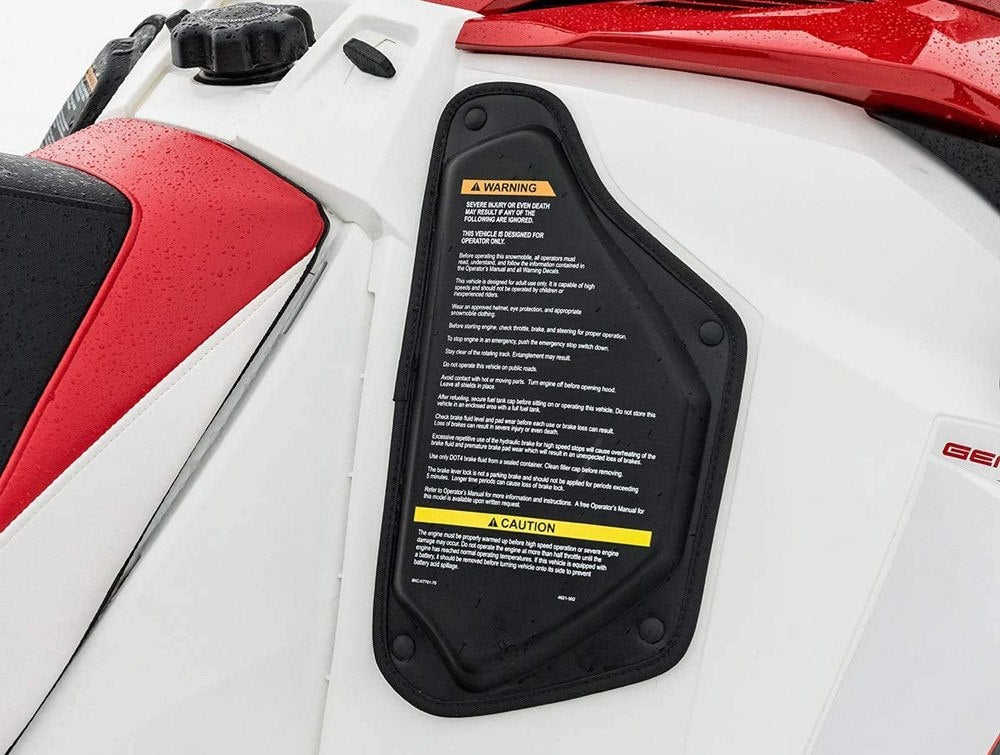 Riding your Yamaha Sidewinder snowmobile all day can be taxing on your knees, especially if you are an active rider who likes to rip through the corners. But these mountable kneepads can be set right on your Sidewinder's console, acting as cushions for your knees so you can keep enjoying your snow day in comfort.
They're particularly easy to install and include all the hardware you'll need to get the job done. Since these are made by Yamaha, you also know for sure that they will fit your Sidewinder without any difficulty.
Parallel Power Cables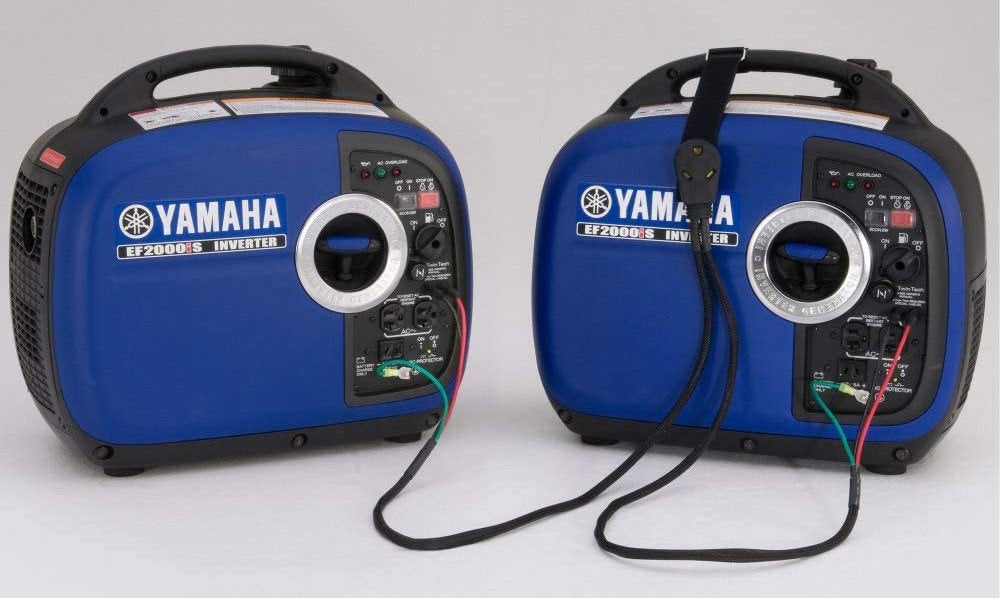 Sometimes even the most experienced snowmobile riders run out of power due to a mishap. In that case, it'll be helpful to have these parallel power cable accessories. You'll be able to utilize two Yamaha inverter generators and transfer power from one to another: a good idea if you have friends snowmobiling with you on their own Yamaha rides.
This particular kit only comes with cables, however, so be aware that you'll need to provide the Yamaha generators to provide the power and receive it.
Covers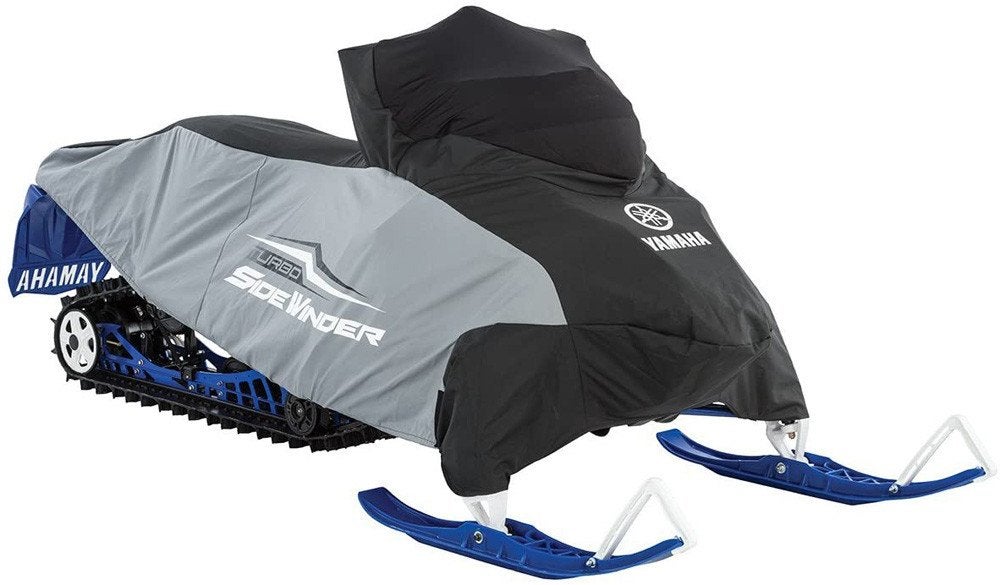 Snow, rain, and regular dirt can play havoc on your Sidewinder's paint job and shine. That's why you should definitely have a deluxe cover that can protect the outside of your snowmobile when you're not riding it.
This particular cover is designed to fit most modern Yamaha Sidewinder models, including the RTX, SE, and LE. Each cover is made from a premium polyester fabric, so the covers are lightweight but durable over time. They also feature undercover materials sewn into them to keep your Sidewinder's finish looking great.
Windshield
Snowmobiling in snowfall can be dangerous and hazardous. In addition, riding your Yamaha Sidewinder through dense snow patches can splash the snow up onto your body and controls. You can fix all of those potential problems with a Sidewinder windshield.
This model is all blue and offers excellent protection compared to the stock windshield on most snowmobiles. Plus, it's easy to mount on most modern Sidewinder snowmobiles with just a few simple tools.
GPS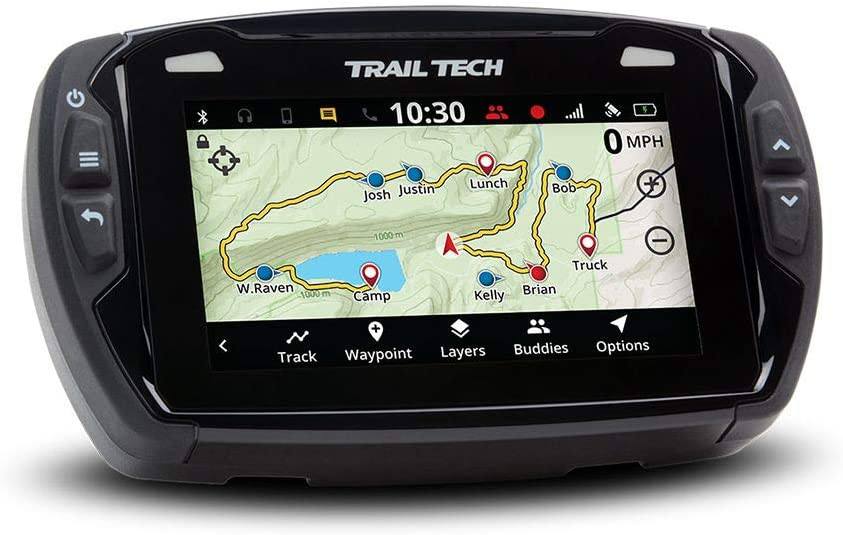 It's never a good thing to get lost when snowmobiling in unfamiliar territory. But you can easily mount top-tier GPS navigation devices to your Yamaha Sidewinder snowmobile, like this one.
This Trail Tech GPS features a color screen that comes with typography maps and hill shading features built-in. You'll be able to find or apply your own tracks and routes and set waypoints that you can share with yourself and other members of your snowmobiling party. Even better, this high-quality GPS can track your speed, display data like temperature and distance, and more.
It's a perfect navigation accessory for Sidewinder enthusiasts who like to go snowmobiling with their buddies.
Tail Trunk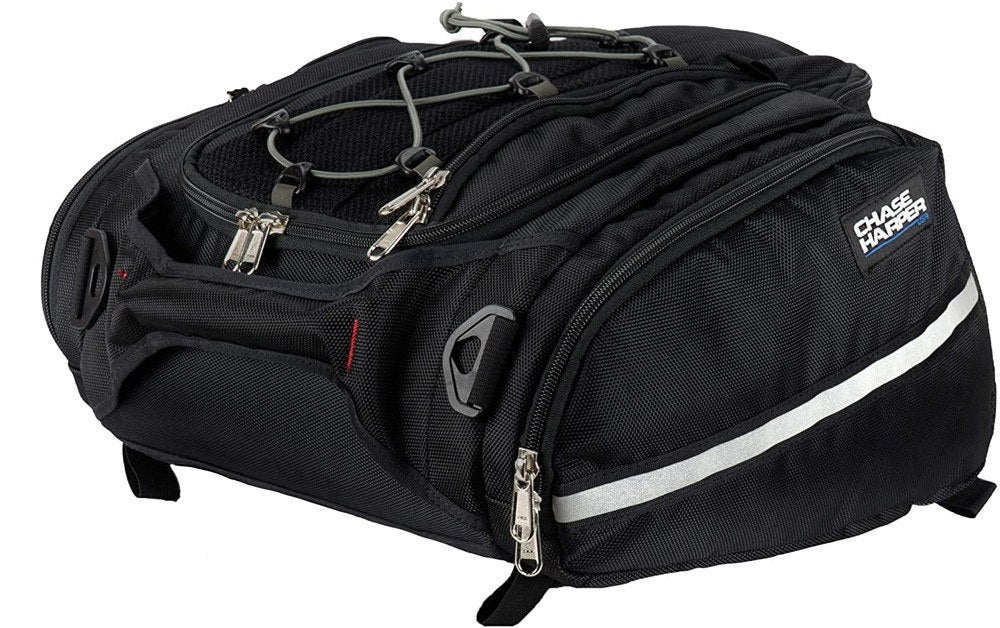 Last but not least is this tail trunk, which can be mounted on the back of your Yamaha Sidewinder. It's made with industrial-grade ballistic nylon, so it should last for a long time to come even if you take it through significant wear and tear. Even better, it comes with an adjustable bungee mounting system so it should universally fit on the back of any snowmobile, not just Sidewinders.
It's big enough to fit even larger devices like laptops and some survival gear without too much trouble. Definitely pick it up if you want a larger bag for longer snowmobiling sessions.
How Much Does a Yamaha Sidewinder Weigh?
Naturally, the exact weight of a Yamaha Sidewinder snowmobile will depend on the exact model and whether or not it has fuel.  For example, a Yamaha L-TX trim weighs 671 pounds with fuel in the tank. Meanwhile, the Sidewinder MTX weighs 560 pounds when "dry" (i.e. no fuel inside the tank).
Thus, you should expect your Yamaha Sidewinder to weigh anywhere between 550 pounds and 700 pounds depending on the model, accessories, and fuel weight.
Do Accessories Need to be Sidewinder-Specific?
Sometimes. Any accessories that need to be mounted directly on your Sidewinder snowmobile should be Sidewinder-specific to ensure that their dimensions will fit your vehicle's components. Other accessories, like storage bags or goggle containers, don't need to be made for Sidewinder snowmobiles specifically. They often have adjustable straps and other pieces that allow you to use them with multiple vehicles.
We are committed to finding, researching, and recommending the best products. We earn commissions from purchases you make using the retail links in our product reviews. Learn more about how this works.