Check out these Amazon Prime Day Deals for Snowmobile Owners
We found an assortment of Amazon Prime Day deals that snowmobile enthusiasts or any garage mechanic can appreciate.
Click here to learn more about Amazon Prime.
Cheap Action Camera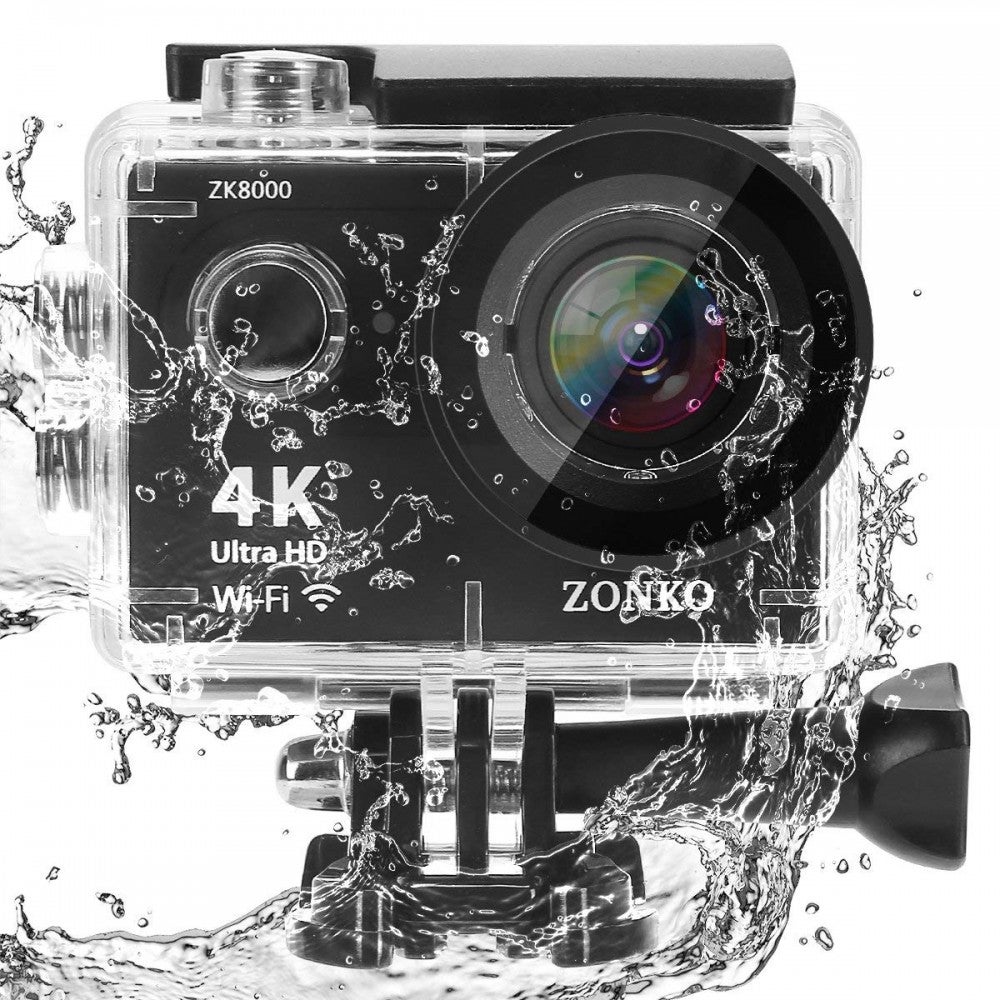 Do you want to record your next adventure or set up a dash cam in your car or truck and don't want to spend hundreds of dollars on an action camera? This ZONKO 4K Ultra HD WiFi Sports Camera is available for just $53.50 (25% off) on Prime Day. Features include multiple video resolution modes (4K/25 FPS, 2.7K/30 FPS, 1080P/60 FPS, 1080P/30 FPS, 720/120 FPS and 720/60 FPS), 12MP photos, 2.4G wireless remote, two rechargeable batteries, and waterproof casing. We have no idea how good this camera really is, but for that price we'd like to find out. You can pick one up here.
Receiver and Coupler Latch Locks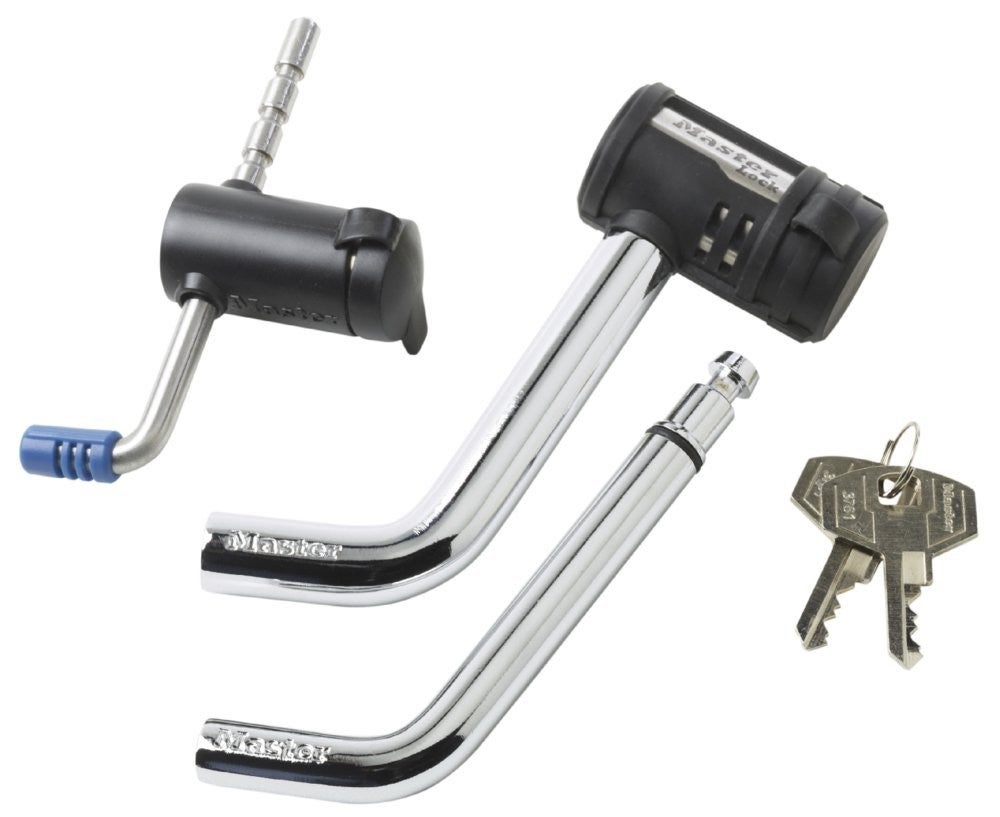 A great way to make sure your trailer stays where you put it is by locking it up. The Master Lock 2848DAT Key Alike Set with Receiver and Coupler Latch Locks is available on Prime Day for $16.45 (14% off). With this set, one key locks your receiver and your coupler. The package includes a receiver lock and shackle, coupler lock and shackle and two keys. Pick up a set here.
Kershaw Blur Glassbreaker Knife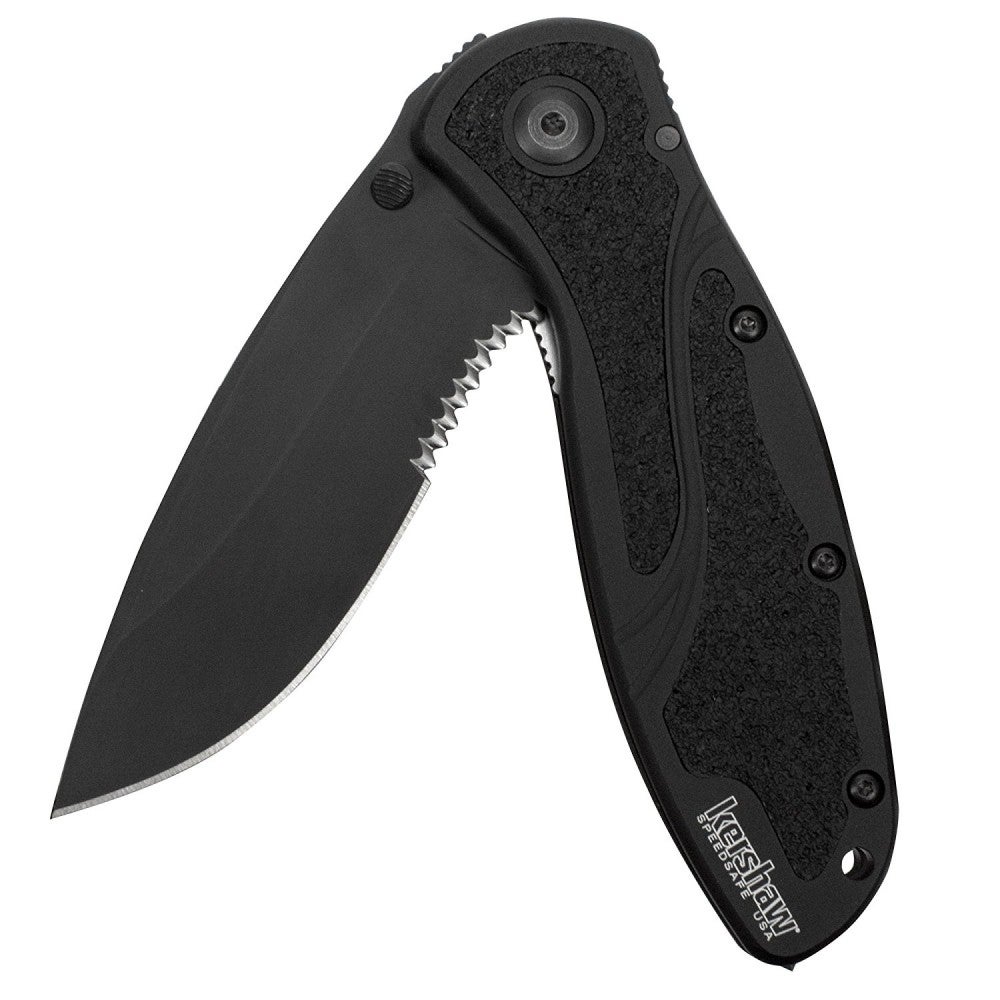 A good knife is a tool just about anybody can use. This Kershaw Blue Glassbreaker is available on Amazon Prime Day for $54.45 (20% off). It features the patented SpeedSafe assisted opening for one-handed deployment, built-in carbide glassbreaker, 6060-T6 anodized aluminum handle with Trac-Tec inserts for a secure grip, serrated portion of the blade for stripping wire and tough cutting jobs, and ambidextrous pocket clip. Pick one up for yourself here.
Mechanics Tool Set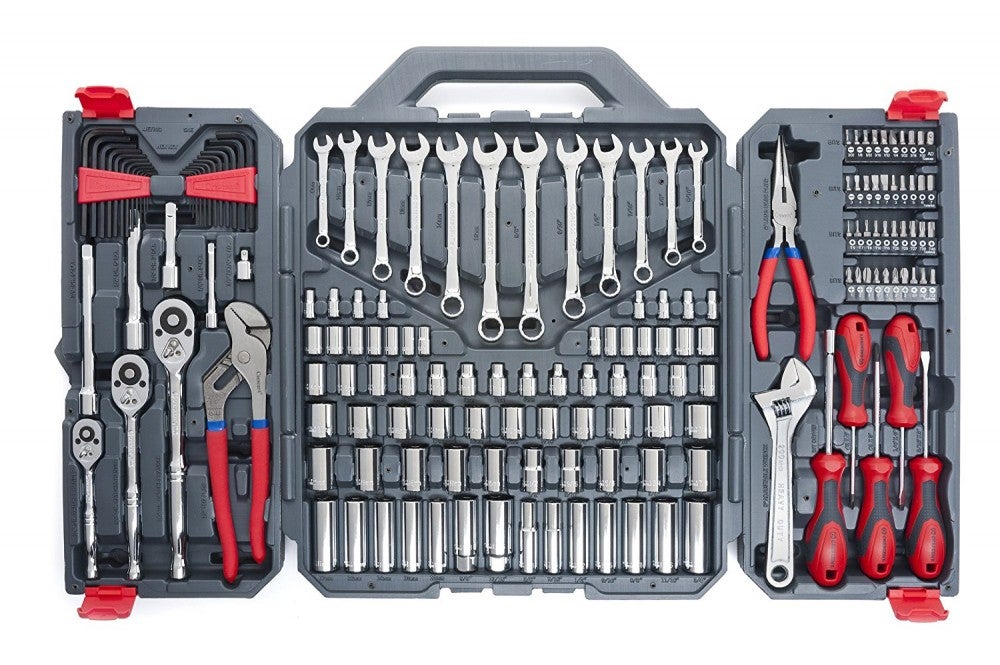 If you are just started to build out your tool set or want to help a young wrencher get started, this 170-piece Crescent Mechanics Tool Set is available on Amazon Prime Day for $100.42 (51% off). This set includes ¼-inch, 3/8-inch and ½-inch quick release ratcheting drives, and a wide selection of standard and deep sockets in the most common SAE and metric sizes. Included in the set are the following 3/8-inch drive tools: a 72-tooth quick-release ratchet drive, 2 extensions, a 3/8-inch to 1/4-inch adapter, 2 spark plug sockets, 25 12-point sockets and 10 six-point deep sockets (SAE and metric). It also includes the following 1/4-inch drive tools: a 72-tooth quick-release ratchet drive, a 3-inch extension, 22 six-point sockets (SAE and metric). Additionally, there are 12 SAE and metric combination wrenches, two pliers, 8-inch adjustable wrench, four screwdrivers, a magnetic bit driver with 44 driver bits, and 26 SAE and metric hex keys. You can buy this 170-piece tool set here.
Pressure Washer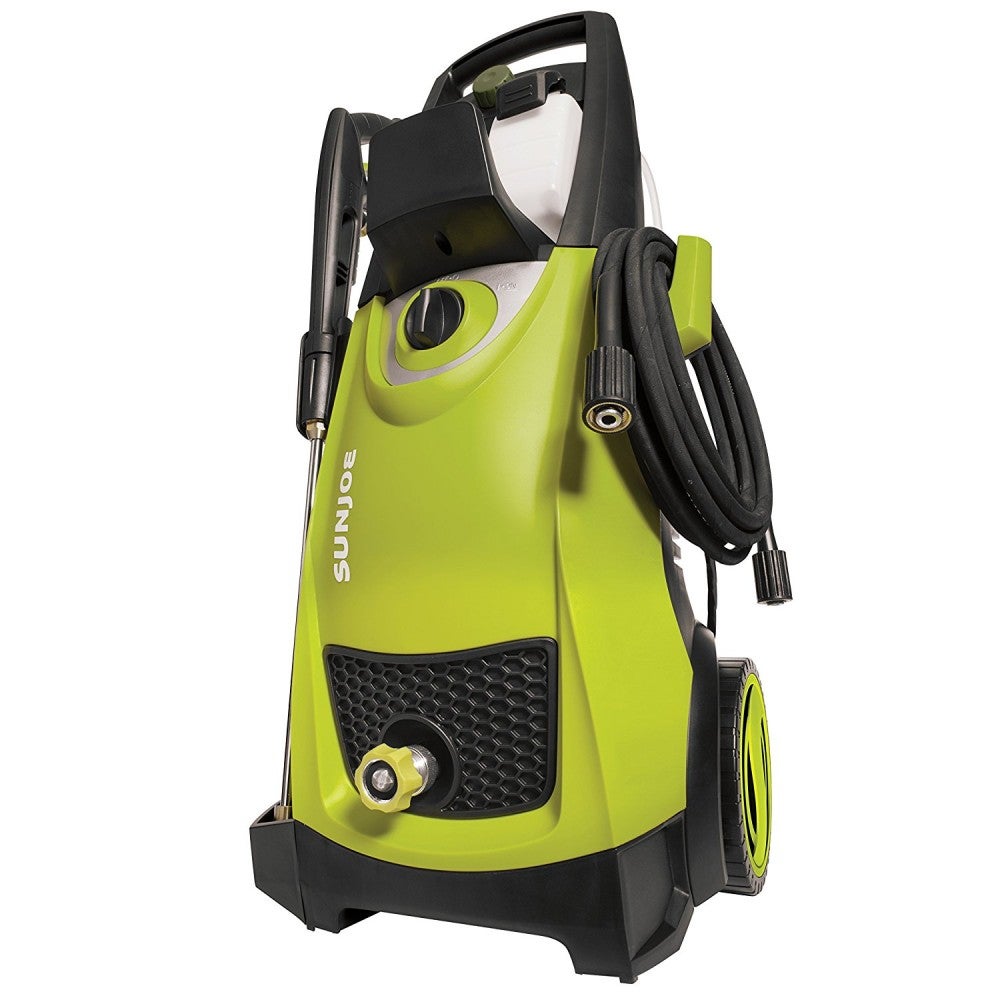 Whether you want to wash your siding or any type of vehicle you've got, a pressure washer can come in awfully handy. This Sun Joe SPX3000 is available on Prime Day for $109.50 (45% off). Features include five quick-connect spray tips from 0 to 40 degrees, 14.5-amp/1800-watt motor, up to 2300 PSI, Total Stop System that automatically shuts off the pump when the trigger is not engaged, and dual detergent tanks. Buy one for yourself here.
Mechanix Gloves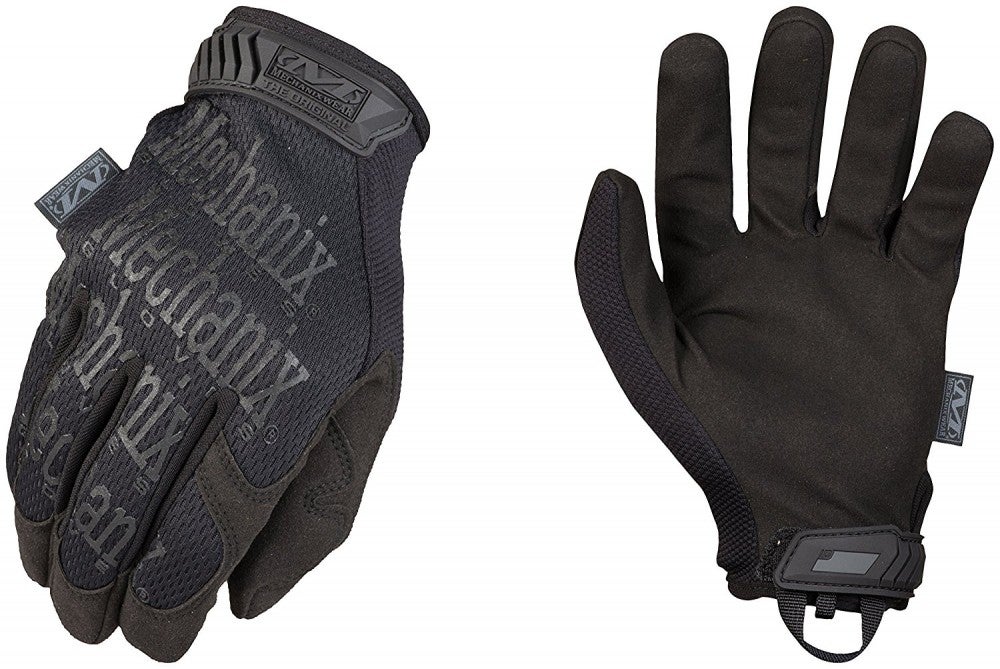 Whenever you are turning wrenches in your garage, wearing a good pair of work gloves can save your hands a lot of unnecessary abuse. These Mechanix Wear gloves are available on Prime Day for $13.58 (46% off). They are made of durable microfiber that is designed to extend the life of the gloves, breathable TekDry that forms to the back of your hand, and nylon web loop positioned beneath each wrist. Pick up a pair here.
Hand Cleaner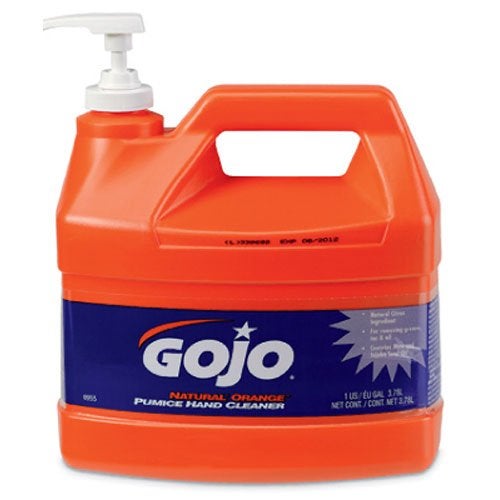 If you work on your own machines, you are bound to get dirty. Clean yourself up with Gojo 0955 Natural Orange Pumice Hand Cleaner, which is available on Prime Day for $12.70 per gallon (54% off). According to the manufacturer, this cleaner is designed for a broad range of industrial soil, medium dirt and grease. It contains baby oil, scrubbing particles, and citrus scent. A GRIPPIT hand and nail brush is included. Buy some here.
Shop Apron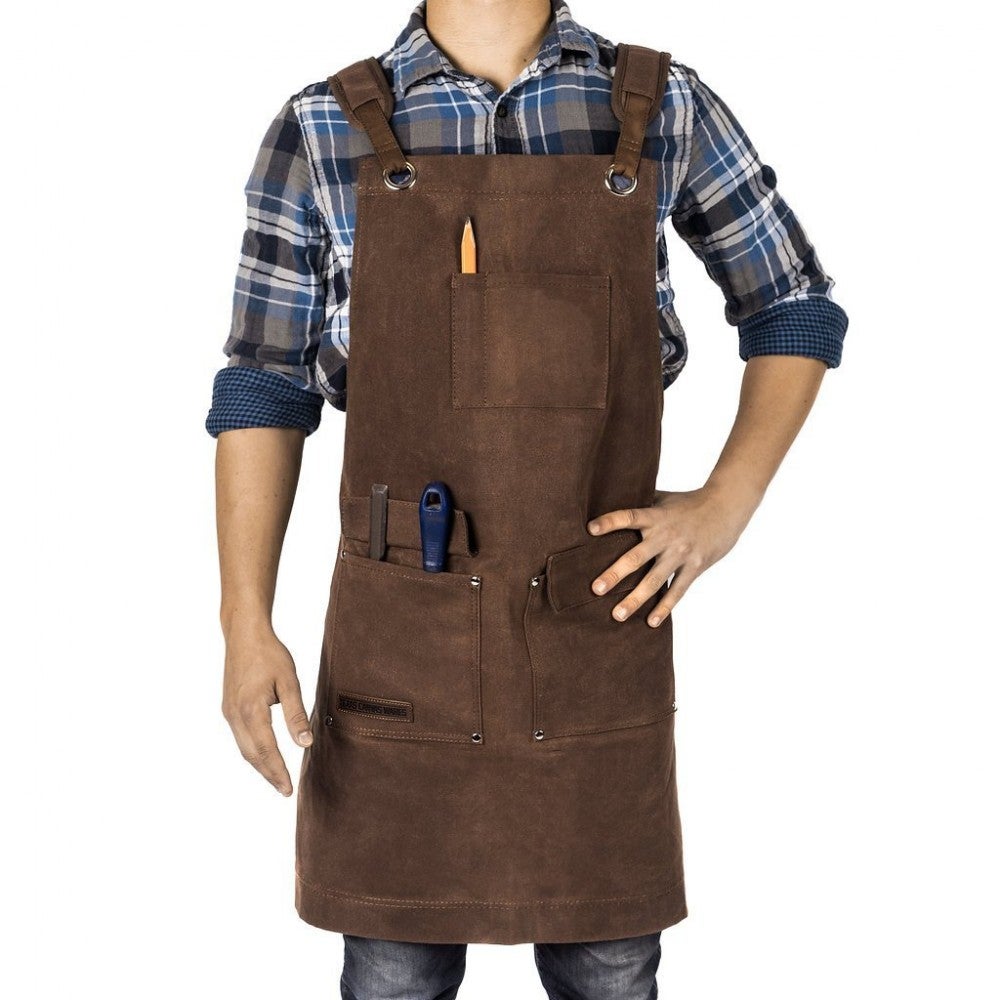 Gleaning grease and grime out of your clothes is a royal pain, but you can help avoid the problem in the first place with a shop apron. We found this waxed canvas shop apron for $37.95 (31% off) on Prime Day. It features 16 oz. waxed canvas, metal rivets and grommets, large 7×7 pockets reinforced with double stitching, and flaps that cover the pockets. Buy one for yourself here.
Ladder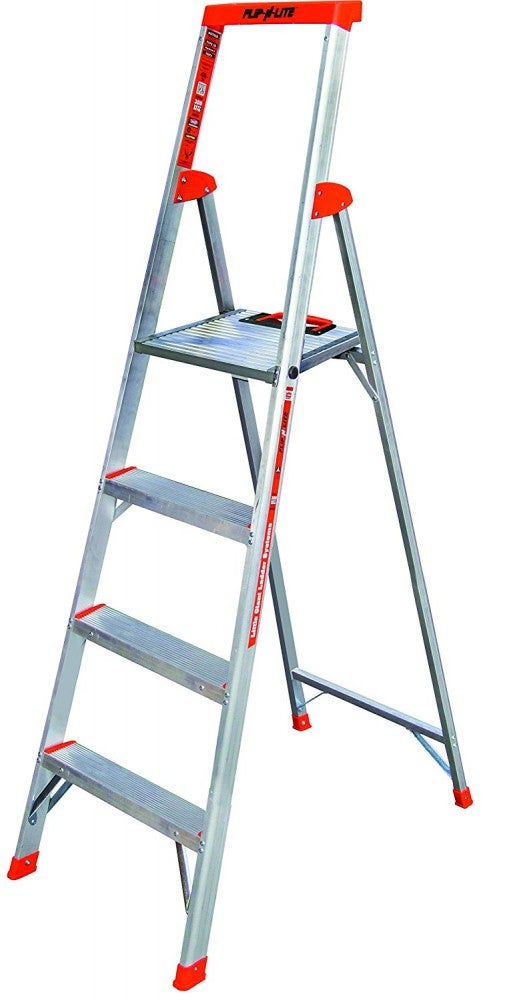 A good ladder will outlast most anything in your shop or garage. We found a great deal on this Little Giant Flip-N-Lite 300-Pound 6-Foot Stepladder, which is available for $97.98 (42% off) on Prime Day. According to the manufacturer, the Little Giant Flip-N-Lite is designed to be safe without being expensive. It opens with just one hand and offers deep rungs with a large, secure standing platform. It also boasts an ANSI Type IA 300 lb. rating. Learn more here.
LifeStraw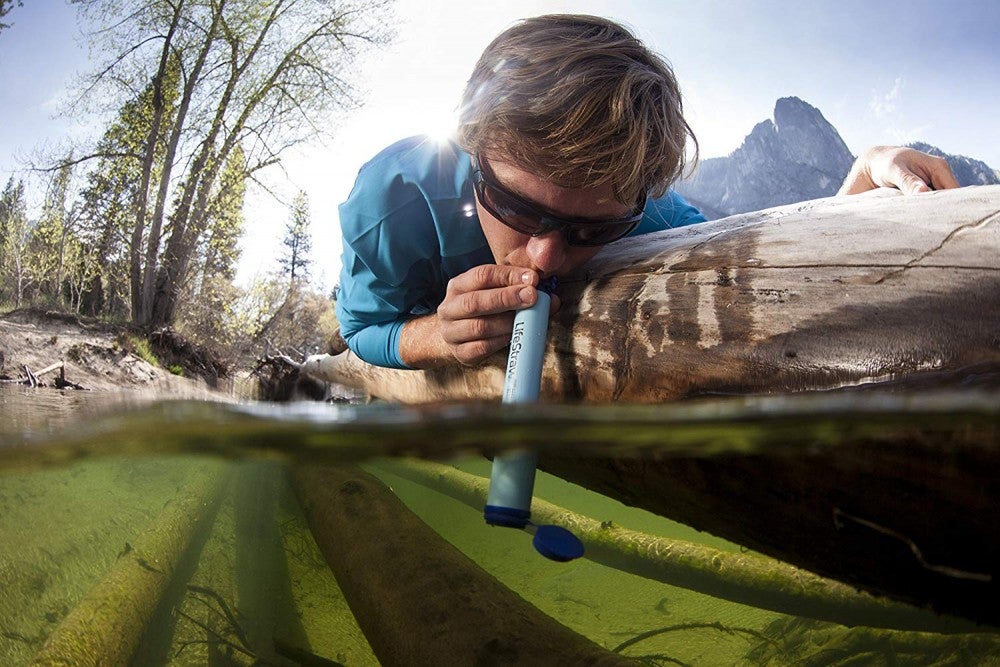 Anybody who likes to go off the beaten path to explore would be wise to consider access to drinking water. Should you ever get lost or stuck somewhere waiting out weather, a LifeStraw can come in awfully handy. And since it only weighs two ounces, it's easy to carry around in your pack. According to the manufacturer, LifeStraw removes 99.99999% of waterborne bacteria, 99.9% of waterborne protozoan parasites, and filters to 0.2 microns – surpassing EPA filter standards. You can pick up a Lifestraw for $9.99 (60% off) on Prime Day. Order one for yourself right here.