Klim Snowmobile Jackets Buyer's Guide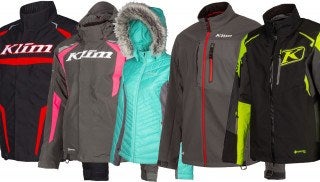 Klim jackets come loaded with technology to keep you warm and dry while you ride
Klim snowmobile jackets rely on the latest fabric and insulation innovations so you stay warm, safe and comfortable every time you hop on your snowmobile.
The best Klim snowmobile jackets keep you warm and dry as you shred the snow on your sled. That's exactly what you'll find here, as we have put together all of Klim's top models so you can find the right one for your needs.
It's worth pointing out that not every snowmobile jacket is right for every snowmobiler. While a long-distance trail rider might need the extra insulation to keep warm while logging easy miles on groomed trails, a more active deep powder aficionado could be looking for outstanding breathability that allows sweat and moisture to evaporate.
The good news the lineup of Klim snowmobile jackets is deep, which means they make one that is sure to be a fit for you and your riding style.
Klim Kaos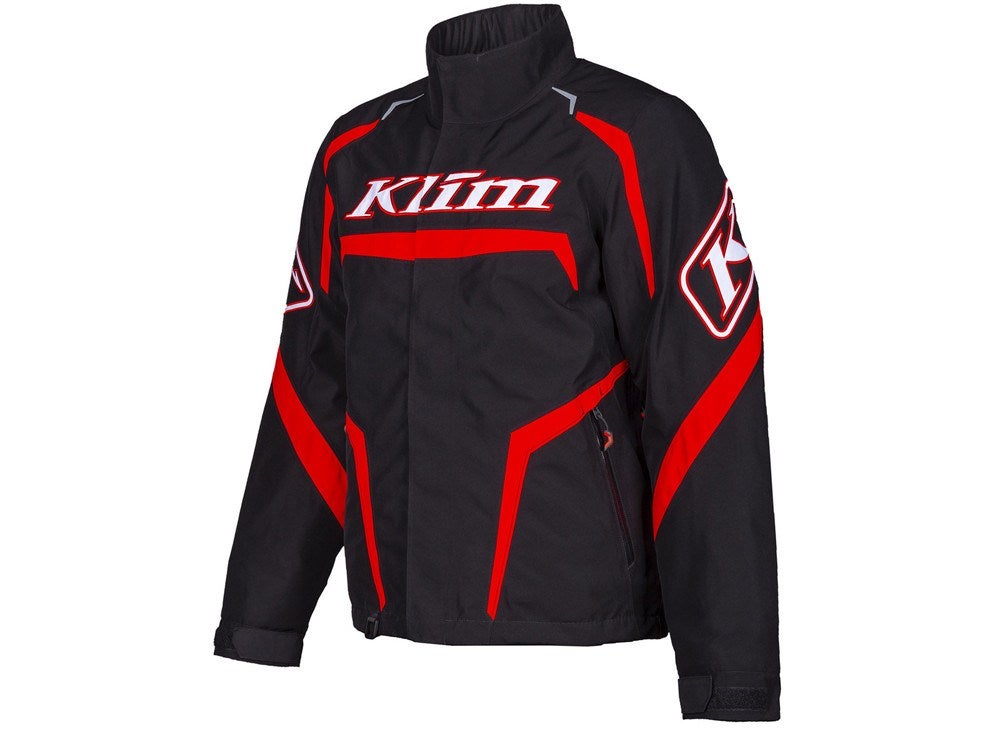 First up on our Klim snowmobile jackets buyer's guide is the Kaos. This jacket comes equipped with 180 grams of 3M Thinsulate to keep you warm in the cold elements. This insulation is placed throughout the sleeves and torso, ensuring that your most vulnerable parts are kept warm.
The protection doesn't end there, though. Klim also designed Kaos Parka with a weatherproof shell that's made from Gore-Tex. Not only will you feel reduced effects from wind, but you can look forward to staying dry in wet conditions, as well.
You'll also appreciate that Klim made sure to include an adjustable fleece collar. The difference this makes to keep cold air out cannot be overstated.
Rounding out the Kaos Parka is an outer material that provides reflective protection. Others will be able to clearly see you in dark conditions.
Klim Valdez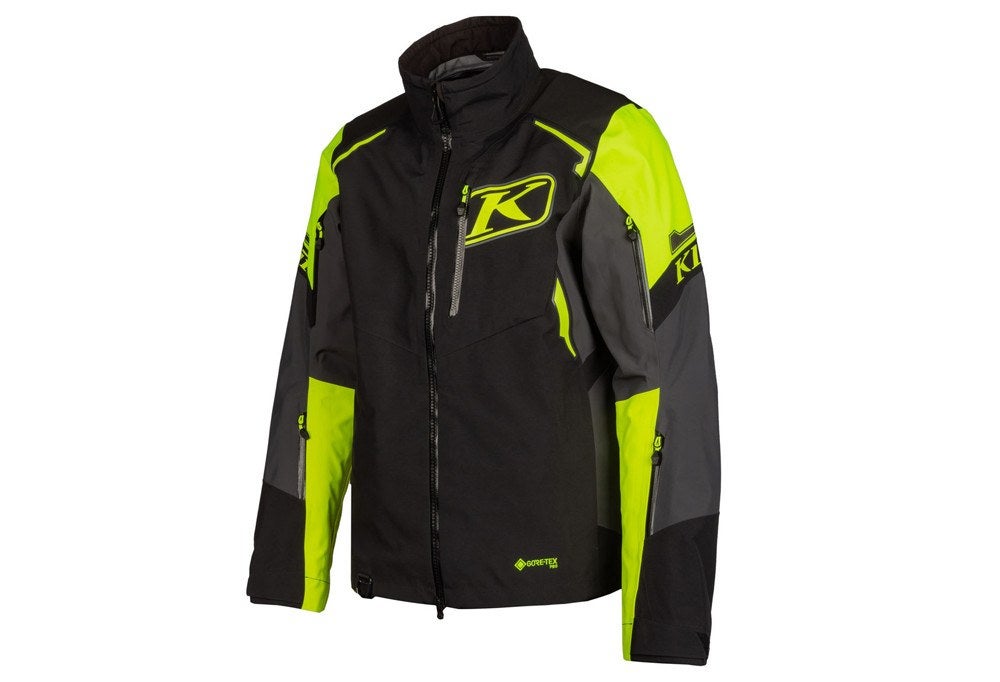 Designed for mountain riders, the Klim boasts the "Valdez Jacket is the standard by which all other mountain jackets are measured."
According to Klim, the Valdez is the brand's most durable jacket and was redesigned to be even more durable at a lighter weight.
The Valdez is made with a three-layer Gore-Tex shell, which means you will stay dry in wet and sloppy conditions. In fact, Klim guarantees that this jacket will keep you dry. Take it out in the snow and enjoy warmth and protection from freezing temperatures.
Another nice plus is the fact that the shoulders, elbows, and upper arms are fabricated with high-abrasion protection, while removable shoulder pads add an element of safety if you choose to ride with them.
Furthermore, The Valdez is equipped with a unique comfort-mapping system. Essentially, the jacket works with your body to ensure that you get a snug, protective fit.
Other features include 3M Scotchlite C790 carbon black reflective material, double-headed front zipper, two hand pockets, one chest pocket, and a goggle chamois in pocket on a tether. As well, this jacket is loaded with ventilation, including two bicep vents, two forearm vents, and two back vents.
Klim Whistler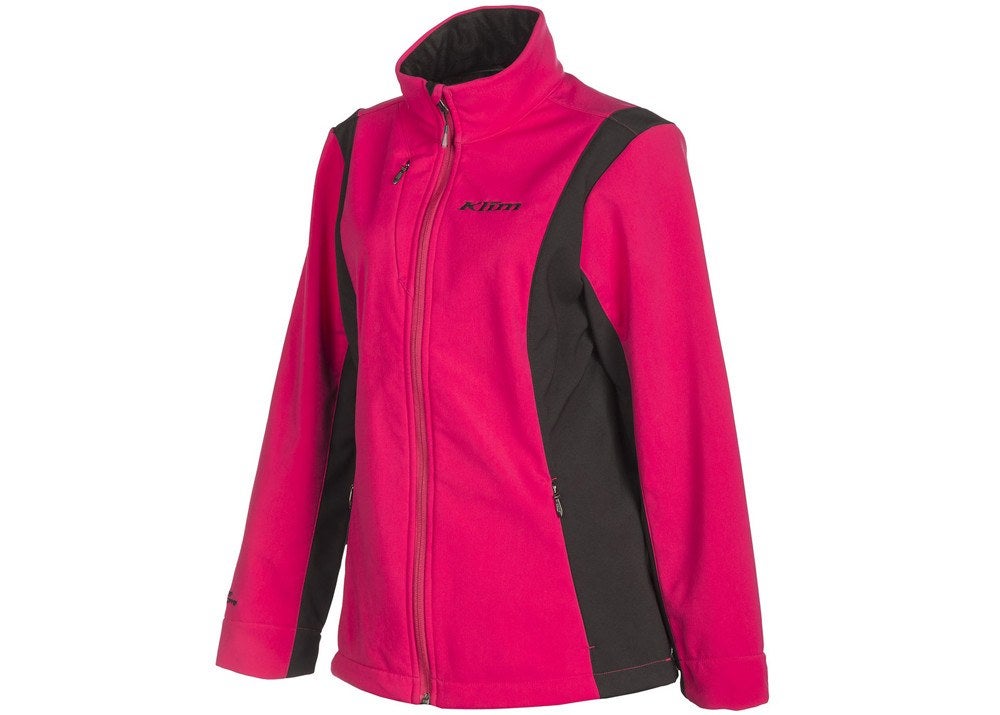 Fear not, ladies. Klim has you covered, too. The Whistler is a top-of-the-line snowmobile jacket that is designed to offer exceptional warmth and protection from the outside elements. The Whistler is designed to be used as a mid-layer and would pair well with one of Klim's shells.
Helping block the winter air from reaching your skin is a Gore-Tex Windstopper material. Inside the jacket is a micro fleece lining. This works in conjunction with the outer shell to keep your body warm.
Another nice addition is a comfortable chin guard. It's a smart feature that ensures optimal protection while you ride.
A four-way stretch system is fabricated into the Whistler to provide a comfortable fit for all. Hand and forearm pockets round out the jacket, so you've always got access to your carry-ons while keeping them safe from rain and snow.
Klim Waverly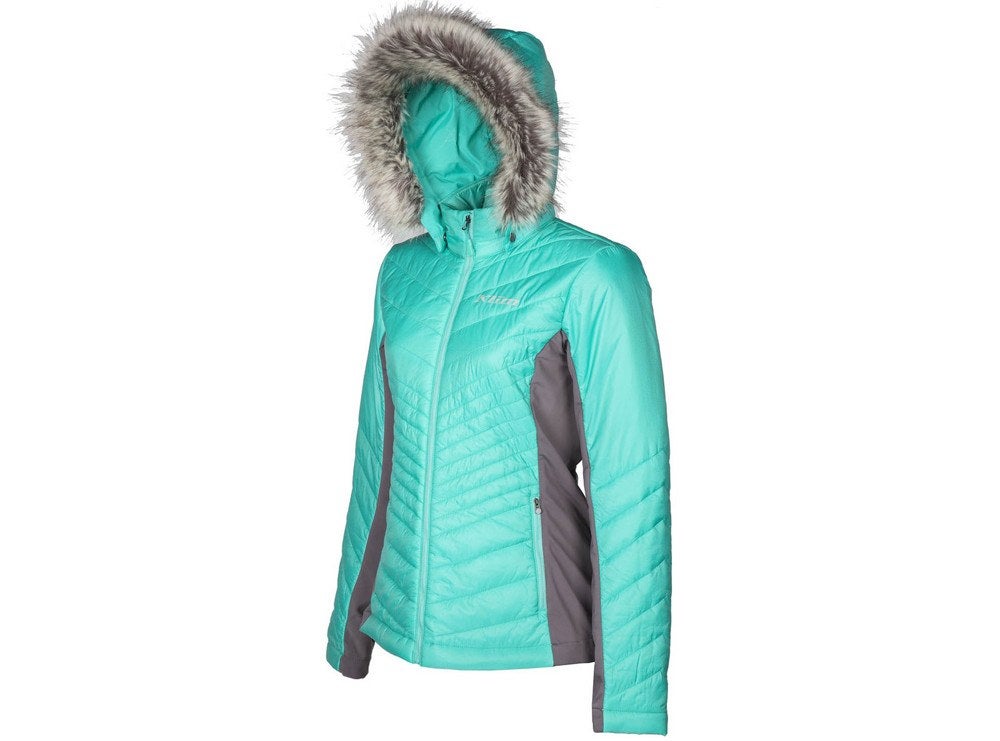 Another ladies' model in the Klim snowmobile jackets family is the Waverly. This unit offers slightly more protection from the cold by including 100 grams of 3M Thinsulate insulation and a removable fur-lined hood.
If you struggle to find a jacket with a great fit, you will appreciate what Klim brings to the table. A stretch panel system is fabricated in this jacket, offering an effective and efficient fitting option that is sure to provide the feel you want in a winter snowmobile jacket.
Other features on the Klim Waverly include 100% nylon down proof rip stop pertex microlight main body fabric, nylon taffeta liner, two zippered hand pockets, and stretch panels in front and back armhole areas for improved mobility.
What's more, you can choose from multiple color options to find a look that suits you – on your snowmoble or off.
Klim Torque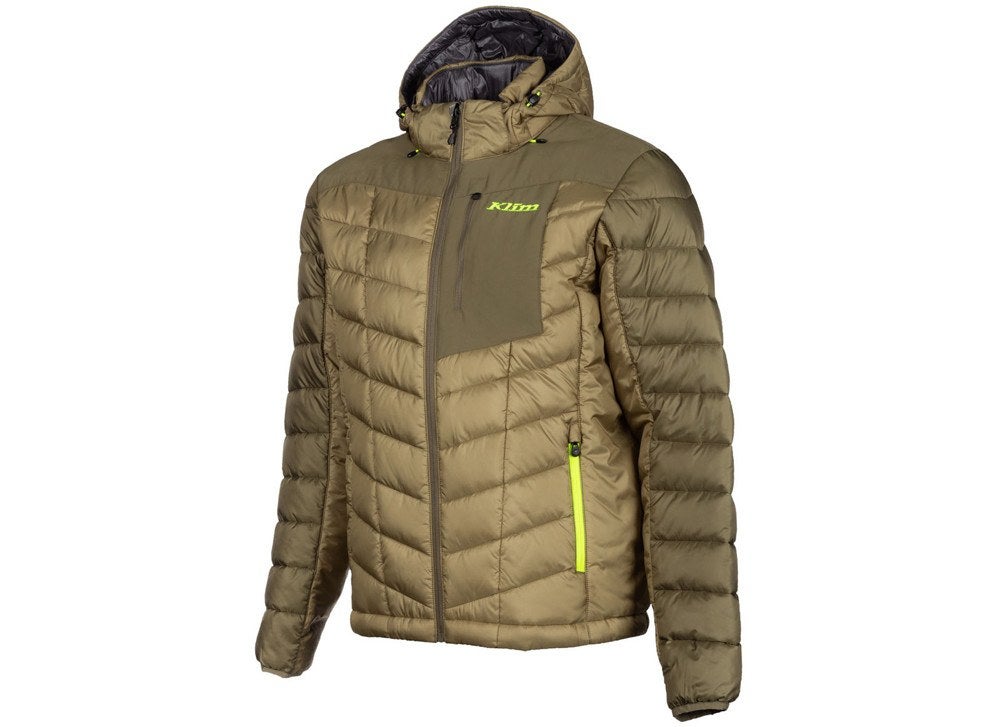 If insulation is what you're after, you're going to want to take a look at the Torque. Klim made sure to provide users with plenty of warmth, with 3M Thinsulate lining the entirety of the jacket, which is a solid mid-layer puffy jacket option for cold days.
There' also an insulated and removable hood for added convenience and comfort. Shoulder overlays are also equipped along the Torque, offering better protection and safety as you ride.
Features of the Klim Torque include a down proof nylon shell, 200 grans of 3M Thinsulate insulation in the main body and sleeves, removable insulated hood, two hand pockets, and one chest pocket. As well, this packable jacket is designed so that it can be stuffed into the hand pocket of one of Klim's shells when not in use.
Klim Inversion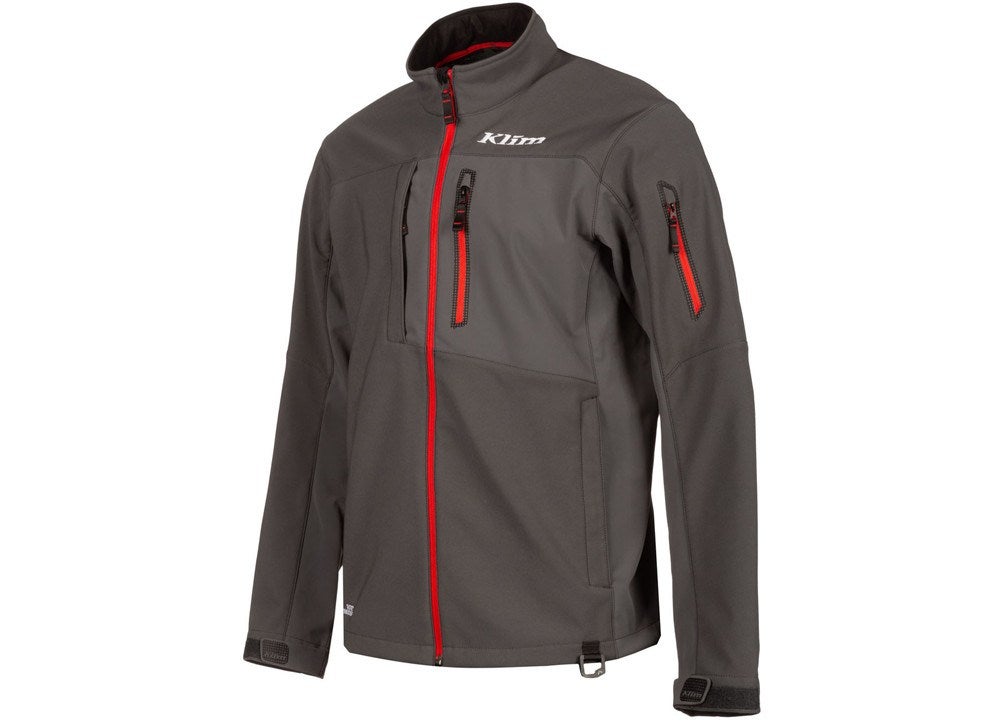 The Klim Inversion is a versatile four-season jacket that offers exceptional protection and safety all year-round. The jacket is fabricated with three layers of Gore Windstopper fabric, so it is 100% windproof – perfect for those chilly winter rides.
Moreover, the Inversion is incredibly breathable, so you can look forward to feeling comfortable at all times. The Bemis ventilation system keeps moisture out of your jacket, thereby preventing discomfort and reducing odors.
Plenty of pockets line the Inversion, ensuring that you always have somewhere to carry your personal belongings. You can safely carry your smartphone without fear of it getting wet or damaged as you ride.
And to ensure that you get a comfortable fit, a shock cord makes it a breeze to tighten your jacket around the hem.
Klim Rift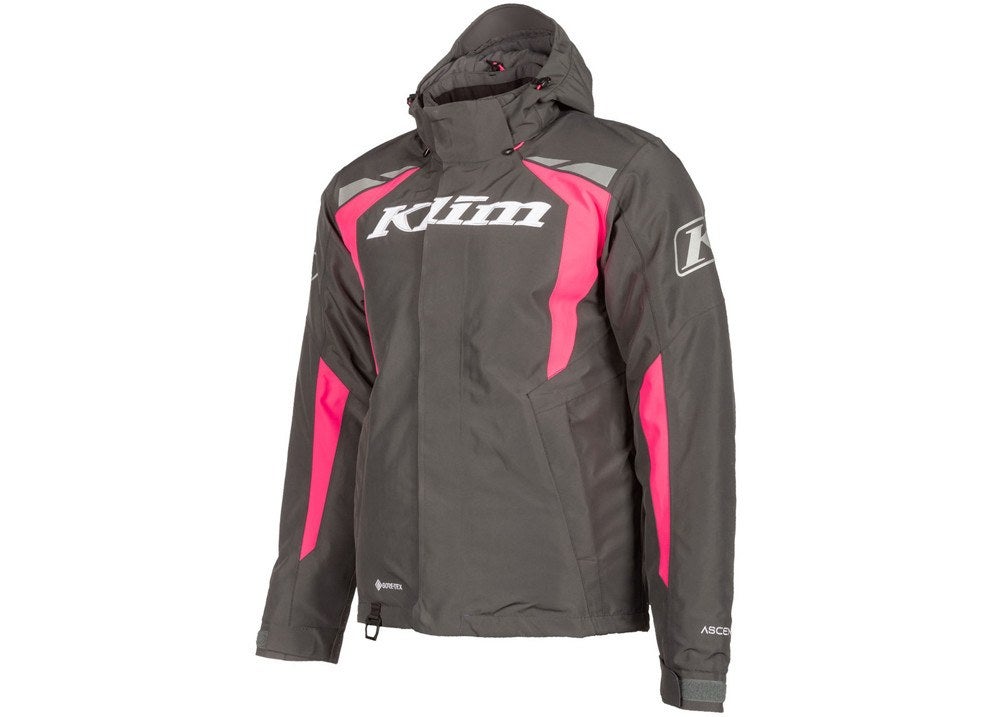 "Ascent Float System (AFS) is a flexible, breathable closed cell foam that we integrated in specially mapped channels that offer floatation benefits without compromising mobility and comfort," Klim says. "AFS foam doesn't absorb water and provides significant insulating properties for warmth on top of the standard insulation."
Other features include a Gore-Tex performance shell that is guaranteed to keep you dry, 3M Thinsulate insulation, 3M Scotchlite reflective material, mesh hem and sleeve cuffs for water drainage, adjustable collar, removable hood, and much more.
We are committed to finding, researching, and recommending the best products. We earn commissions from purchases you make using the retail links in our product reviews. Learn more about how this works.