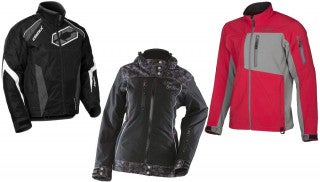 Find the right jacket for your riding style and weather conditions
When it comes to staying warm and comfortable on your sled, there is a huge selection of snowmobile jackets to choose from. Here are five of our favorites.
Finding the right snowmobile jacket is key to making sure you have a safe, warm, dry and enjoyable ride out on the mountain, trail or wherever it is that you like to get your snow fix. With so many options it's hard to know what to choose, but once you have an idea of what jacket is best for what type of riding, your choice will be much easier! We've put together a list of some of our favorite snowmobile jackets to help get you started.
The type of snowmobile coat you need will vary based on the type of riding you are doing. For those of you who ride in the mountains and enjoy a higher range of activity on your sled, choose a lighter weight jacket that doesn't make you overheated or get drenched in sweat. If you're riding in -20 degree or colder weather then you want a jacket that is thicker and will keep the cold air out.
Fit is also an important consideration. A quality jacket will let you move freely both on your sled and off. And keep in mind that a jacket that fits one rider may not work for another. Women snowmobilers don't always appreciate the fit of men's snowmobile gear, so our list includes one jacket designed specifically for women riders.
1. Editor's Choice: Klim Inversion Jacket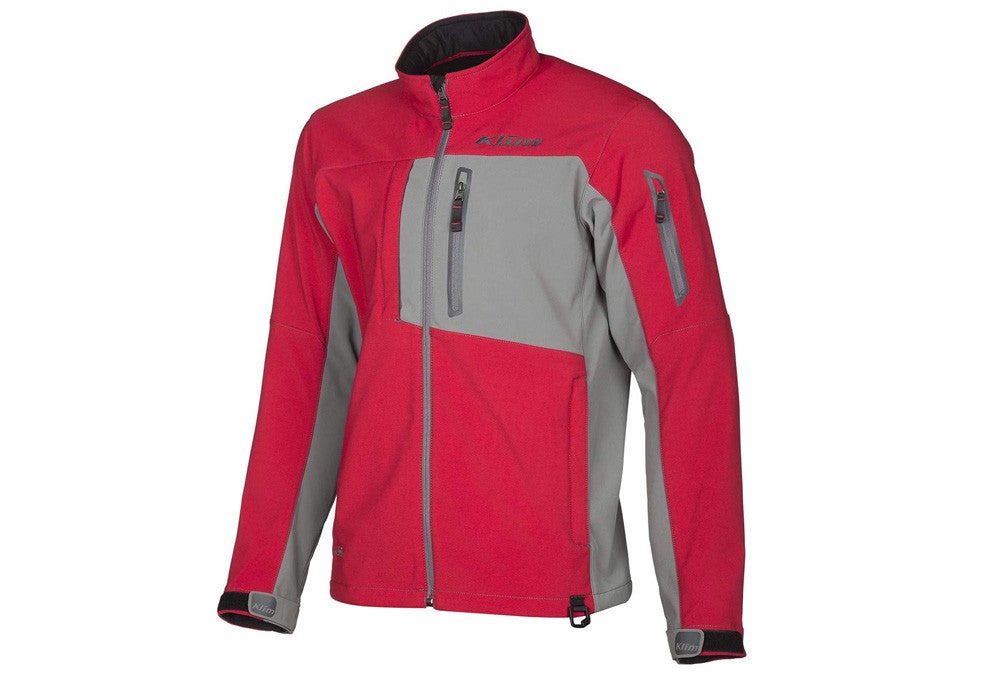 Klim is an industry leader when it comes to high quality snowmobile gear. The Inversion jacket is incredibly versatile. This is a non-insulated snowmobile coat that is ideal for high activity mountain or backcountry riding. It features Gore Windstopper weather protection and is very breathable, meaning it doesn't trap moisture inside while riding. This jacket was redesigned to be lighter, and it has additional stretch materials added for a more comfortable fit. It's undoubtedly one of the best and snowmobile jackets in the industry.
2. Best Women's Jacket: Divas SnowGear Women's Lily Collection Jacket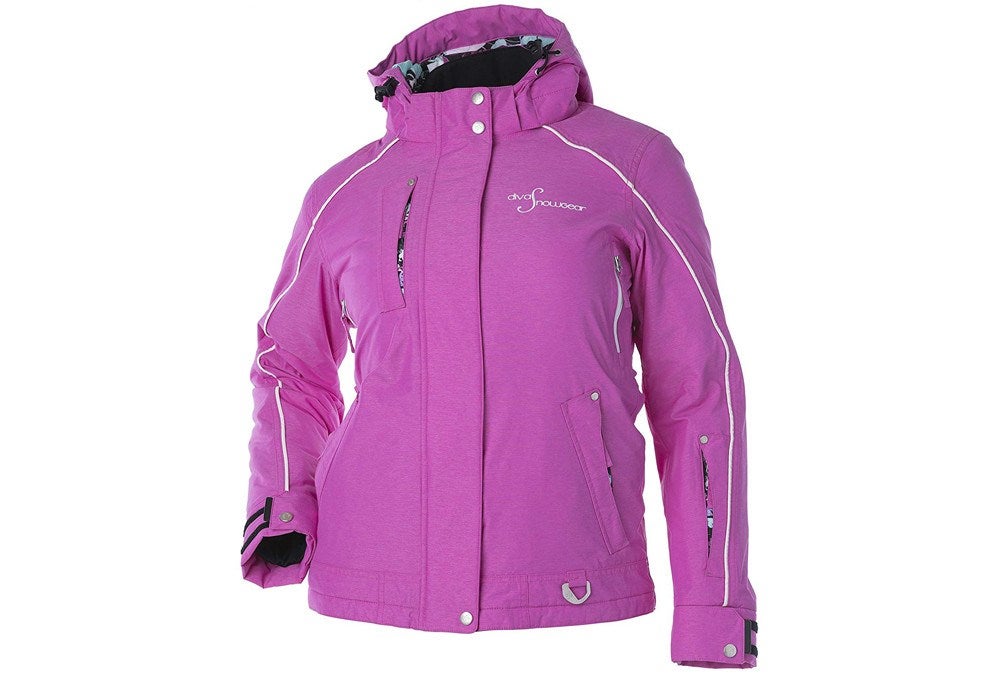 Also an industry leader, Divas Snow Gear features a variety of snowmobile jackets and gear for women riders. Its designs appeal to all types of riders with a variety of color options. The Lily jacket is built around a durable 420D nylon shell with reissa, a breathable and waterproof coating. Other features include 200 grams of 3M Thinsulate in the body, 150 grams in the sleeves and hood, seal taped seams to keep moisture out, underarm vents for temperature regulation, and 3M Scotch lite reflective logo for improved nighttime visibility. This women's snowmobile jacket is available in a variety of colors, so choices are plentiful.
3. Best Over The Top Jacket: Klim Valdez Winter Snowmobile Jacket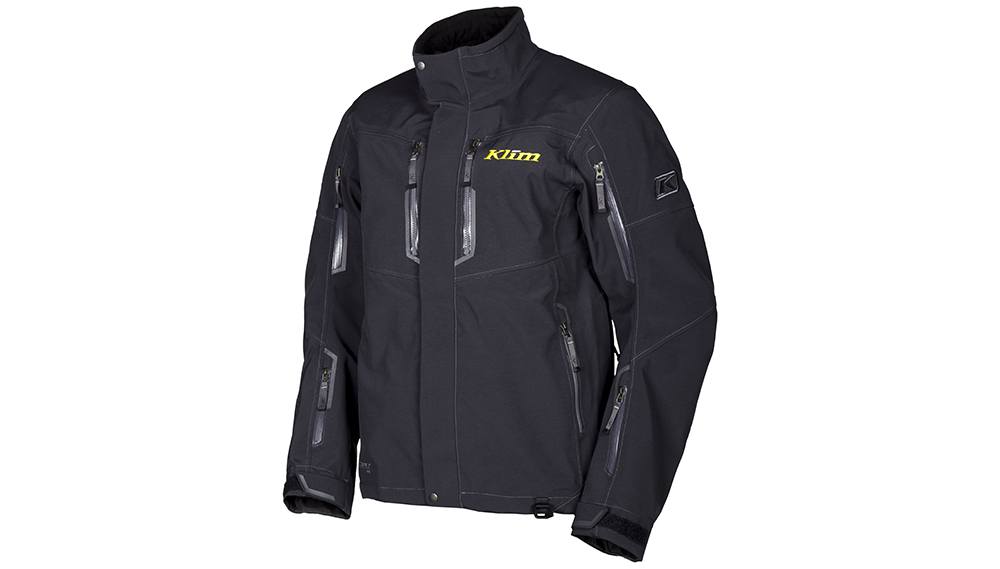 If you want the ultimate in cold weather comfort out of your snowmobile jacket, look no further than the Klim Valdez jacket. The Valdez features a 3-layer Gore-Tex Pro outer shell to ensure you stay dry in the wettest conditions, reinforced paneling in high wear areas, removable shoulder pads, and more vents than you can shake a stick at to keep you cool. When you add a zippered pocket, complete with headphone port, tethered goggle chamois and adjustable hem and cuffs, the end result is the best snowmobile jacket that you can find. Sure the price is a little on the steep side, but if you know Klim's reputation for high quality, you know that you're not buying but investing in a jacket that will last you for years.
4. Best Childrens Option: iXtreme Snow Mobile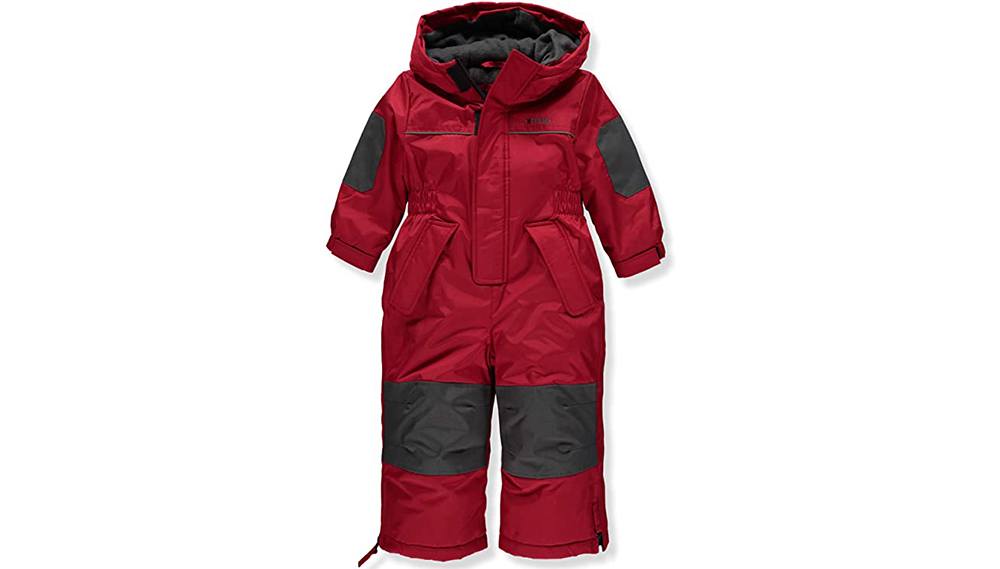 When it comes to finding the best snowmobile jackets for this list, we couldn't help but to consider the little ones in the family that want to join you on your adventures. the Snow Mobile from iXtreme is an insulated monosuit that's guaranteed to keep your little ones warm when they're out enjoying their favorite outdoor winter activities. The suits have an elasticized waist for a comfortable fit and a full front zipper enclosure, making it easy to get on and off. The water resistant outer shell and zippered ankle gaiters ensure that snow and water stay out, keeping your littles warm.
5. Best Jacket Alternative: Polaris TECH54 One-Piece Snowsuit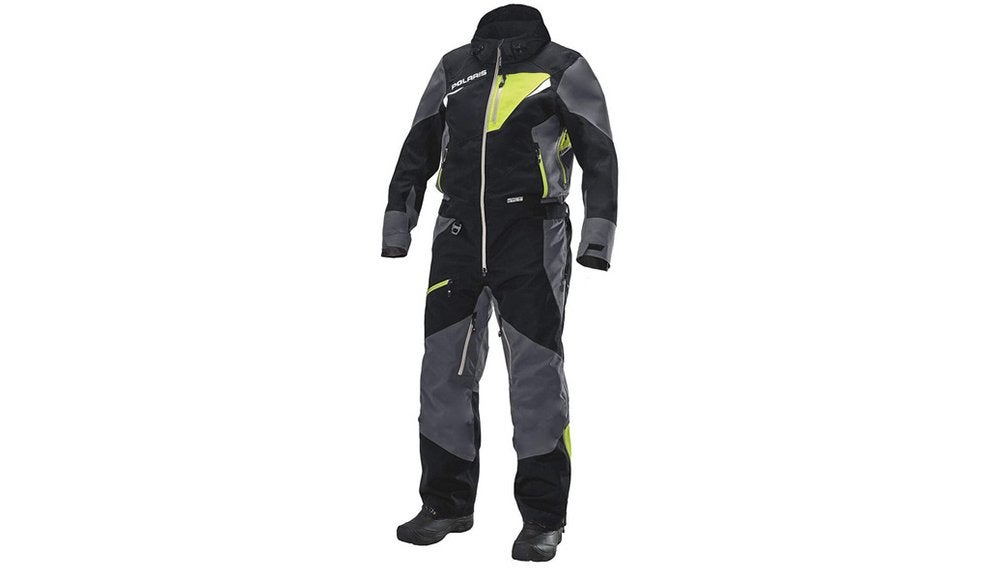 The decision to move to a monosuit is a big one, and if you've already done it, you're not likely going back to riding in normal snowmobile jackets again. The biggest plus to wearing a monosuit is that there are fewer areas for snow to get past your outer layers, because we all know that nobody likes snow down their pants! Being a leader in the snowmobile industry, Polaris also has their own line of apparel to keep you warm when you're playing in the powder.
The Polaris TECH54 Monosuit features waterproof TECH54 fabric to keep moisture out, and a breathable membrane that allows both heat and moisture to escape so you stay comfortable. To ensure you stay cool and comfortable while you ride, the Polaris Monosuit also features back and leg venting to provide cool air circulation, and a removable/adjustable hood to keep the chill off of your neck. While not a snowmobile jacket, we feel that a quality piece of gear like this is well worth being in our list of best snowmobile jackets.
What are the key features to look or in a good snowmobile jacket?
The most important feature is to ensure that your jacket is waterproof. There's nothing worse than to have a jacket that gets wet which makes it heavy and ultimately cold. You also want your jacket to have adequate venting in the arms, chest and back. Sure you're looking to keep the cold out, but when you have a jacket that doesn't vent well, it causes you to sweat and soak your jacket. When you have good venting, you can allow just enough air to enter the jacket to keep you cool without getting cold.
Is just having a jacket good enough?
Yes and no. For the most comfort when you're plowing through the powder in the backcountry, it's best to dress in layers. How many? That depends on you, but definitely get a good breathable base layer top, a light mid-layer and then finally your jacket. While it seems like a lot of clothing, it can really make you more comfortable when the temp swings from warm to freezing.
Additional Resources
Recent Updates
10/12/2021: Updated product descriptions, replaced discontinued/OOS product with Klim Valdez, iXtreme Snow Mobile and Polaris TECH54 monosuit. Added FAQ and additional resources.
---
We are committed to finding, researching, and recommending the best products. We earn commissions from purchases you make using the retail links in our product reviews. Learn more about how this works.