Arctic Cat Offers New Performance Wear Strips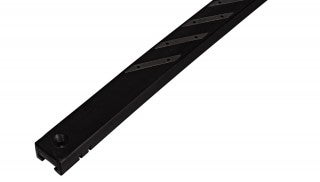 Sliders, or wear strips, are a regular maintenance item that we snowmobilers are always keeping an eye on. New materials and manufacturing process are allowing them to last longer and reduce the drag in your driveline. Arctic Cat is now offering new performance wear strips for 121″-141″ and 153″-162″ track length models.
Here is what Arctic Cat has to say about its new performance wear strips:
Maximize snowmobile performance with the new Performance Wear Strips from Arctic Cat. They're constructed with Dupont Vespel inserts embedded at a 45-degree angle, delivering maximum durability, speed and consistency in all snow conditions. The wide-profile shape provides optimum spacing in the track windows for increased performance. They are sold individually for 121-inch to 141-inch track length models (P/N 6639-448) with an MSRP of $86.95 U.S./$130.95 Canada, or for 153-inch to 162-inch models (P/N 6639-864) with an MSRP of $139.95 U.S./$209.95 Canada.
These and other new Arcticwear items are available now at most Arctic Cat dealerships and through the Arctic Cat online store at Arctic Cat Store.