When a Cliff Drop Triggers an Avalanche + Video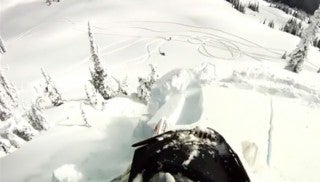 When in doubt, gas it!
When you're sitting at the top of a cliff, psyching yourself up to jump down it, the last thing you want to worry about is an avalanche. Unfortunately for Jon Jean, that is exactly what happened as he approached the edge of the cliff. Quick thinking and laying on the throttle allowed him to escape unscathed.