World First Backcountry Longtrack Backflip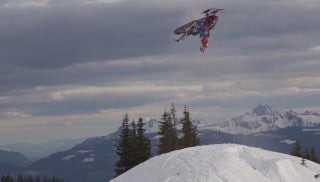 Shad Simmons isn't afraid of a challenge.
Any "worlds first," particular when it comes to snowmobiling, typically brings with it a level of risk that most people would probably just avoid. Shad Simmons is one backcountry sledder who is not afraid to go for it and here he pulls the world's first backcountry longtrack backflip on a turbo sled.