Is This the Ultimate Snowbike?
KLIM Product Line Manager gets creative with Timbersled Project
With the goal of building the ultimate snowbike, KLIM Product Line Manager, Evan Hoge, decided to combine a chassis from a 1993 Honda CR125, engine from a 1997 Honda CR500 and a Timbersled Long Track Mountain Horse kit with a 137-inch track and 2.5-inch lugs.
If that's not impressive enough, Hoge turned to Starting Line Products (SLP) to tune the engine to a go-kart spec and build a custom pipe. SLP's Allen Roberts spent around 100 hours building the pipe to fit the chassis and engine.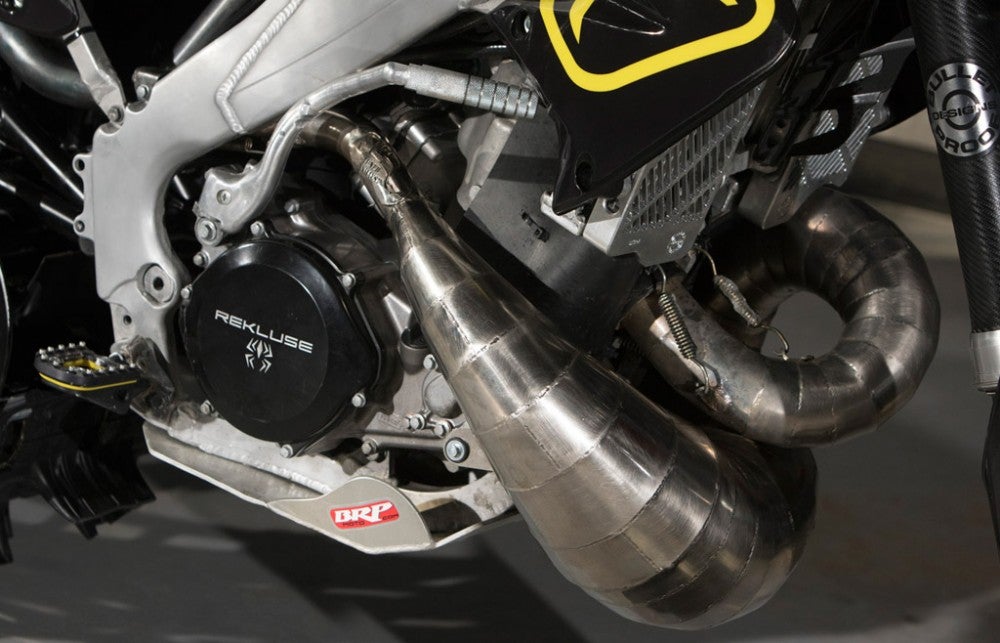 The result is a snowbike that produces around 85 horsepower and tips the scales at less than 300 pounds.
Also featured on the snowbike are new body work, seat from SDG, handguards and footpegs from Fastway, skid plate, triple clamp and billet parts from BRP.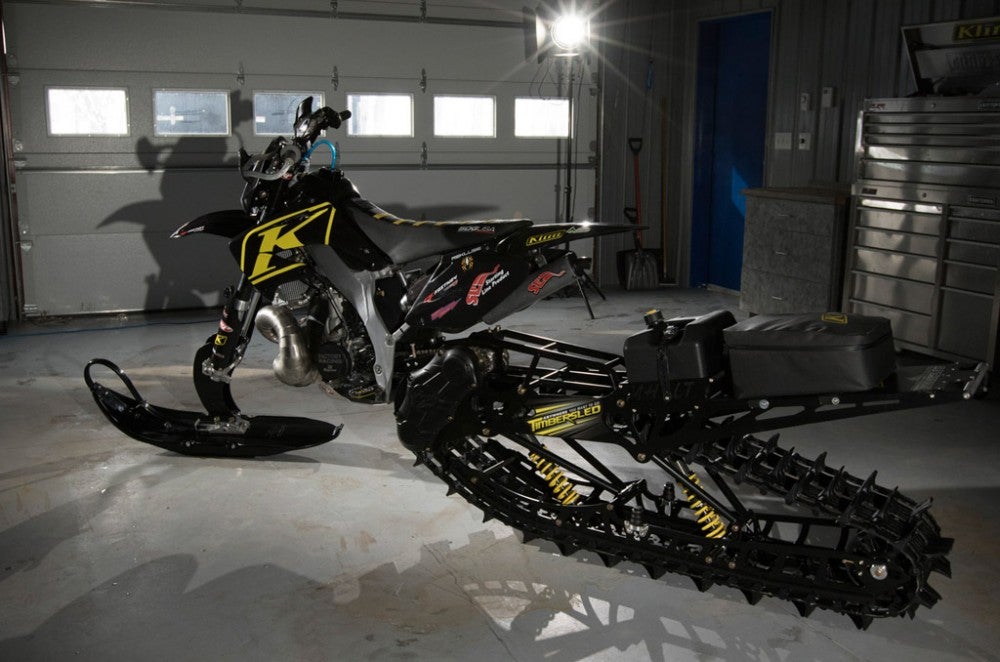 Hoge's project also includes an array of custom parts, including a boost bottle and kickstart with an old piece of handlebar machined and welded on the end. The carburetor was also modified by SLP and a DUAL Intelijet from Thunder Products allows jetting to be changed on the fly. Power is transferred to the track with a Rekluse Core Manual TorqDrive manual clutch.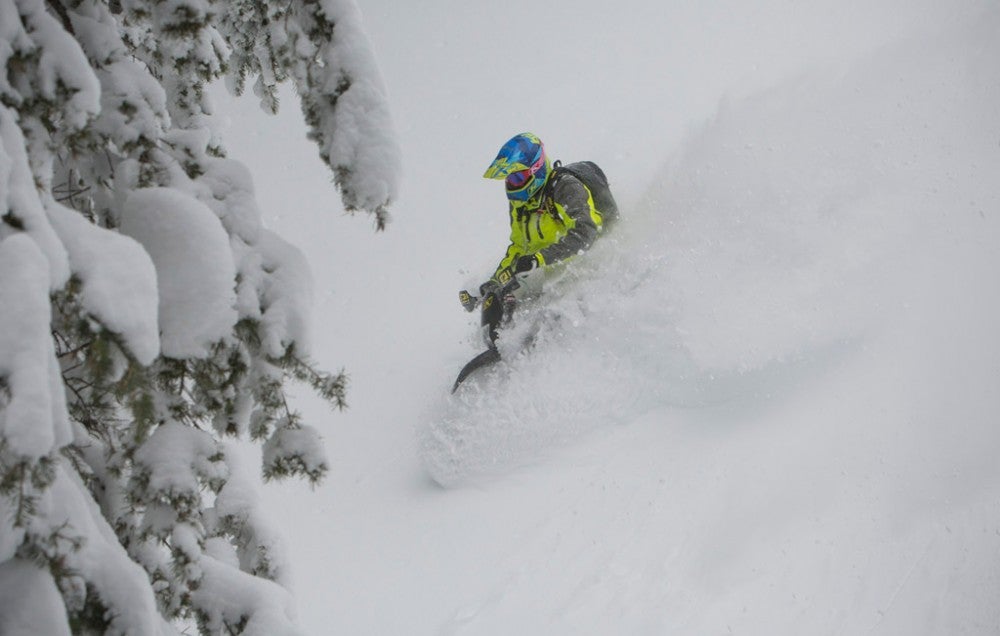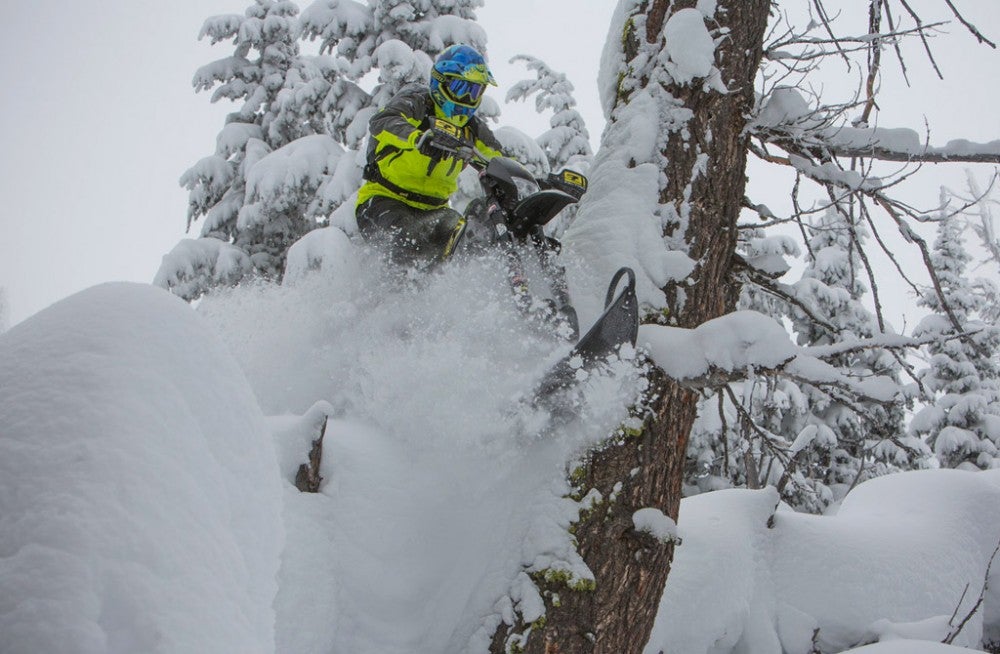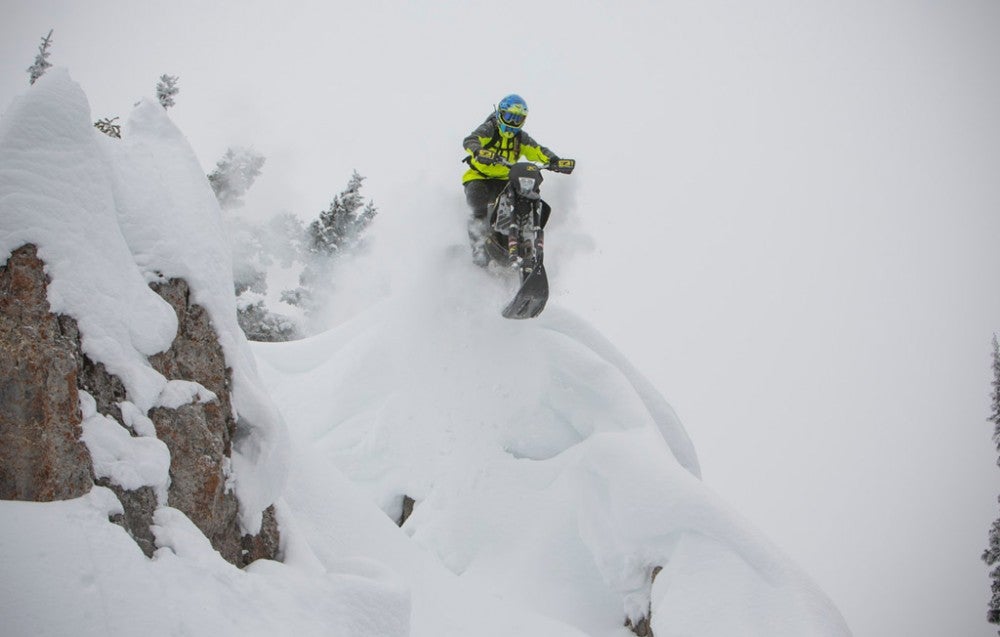 The following companies lent their support to the ultimate snowbike project:
Timbersled
Starting Line Products
Rekluse
BRP Moto
Pro Moto Billet
SDG
IMS
All Balls Racing
Thunder Products
Bullet Proof Designs
Mylers Radiators
Avid Products