2020 Arctic Cat Riot 8000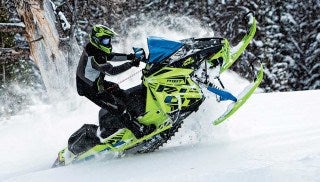 Arctic Cat's high-performance snowmobile is a true 50/50 crossover
Fast Facts
MSRP: $13,995
Engine: 794cc Twin
Track: 15x146x1.6" Cobra
Ski Stance: 43"
The 2020 Arctic Cat Riot 8000 is the middle child in the three-model Riot family. Appending an extra zero to its name (more numbers are better, right?), this variant in the new Riot lineup plays well in the 800cc class of crossover snowmobiles.
Prior to the 2020 model year, Cat had some other crossover models, but with the introduction of the Riot, the High Country and Cross Country nameplates have been binned. Planting one ski in each of the on-trail and off-trail camps, the 2020 Arctic Cat Riot 8000 markets itself as a crossover sled for riders who find themselves on the trail but occasionally soujourn off into the wilderness.
Power and Performance
Under the bonnet of the 2020 Arctic Cat Riot 8000 is a refreshed C-TEC2 liquid-cooled twin displacing 794cc and making 168 horsepower. Its electric start will save your arms from ending up like the ones on Popeye, while its two-stroke operation offers up quick acceleration and lighter operating weight.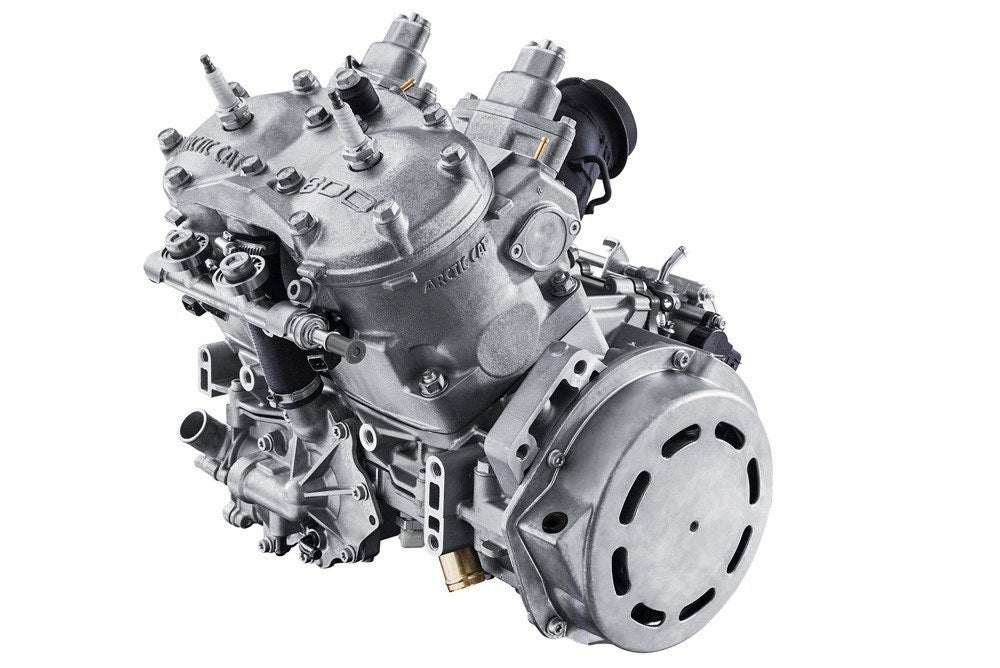 Dual stage injection fuel delivery means you can banish the bad old days of carburetors to the furthest recess of your mind, while a 11.7-gallon tank means you've got the range for an all-day ride. Note that Arctic Cat says this engine has a minimum octane rating of 91, so budget accordingly.
Heading off trail occasionally means big air and big bumps, which is why the Riot's running boards are reinforced with an extrusion for added rigidity.
Updated Suspension
The overall chassis width of the Arctic Cat Riot is 49 inches, set on a machine that measures 132 inches in length. Its ski stance is adjustable by about an inch, varying between 42 and 42 inches. Those are G2 ProClimb skis, by the way, measuring 7.0 inches across. Arctic Cat says this lightweight ski is contoured for easier steering and integrates with the AMS spindles for better deep-snow performance. Wear bars are single runners with carbides.
Out back, you'll find a 146-inch track on the 2020 Arctic Cat Riot 8000, measuring 15 inches wide. Lug length varies by model and will be either 1.35" or 1.6" long (pro tip: get the bigger ones). Either way, Riots all run a Cobra track.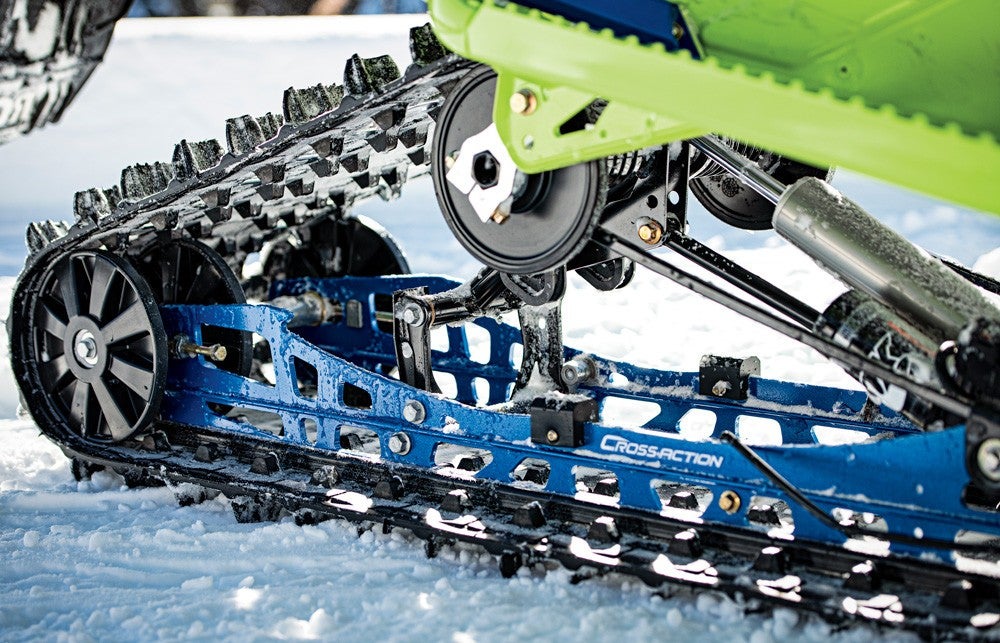 Front suspension is the brand's own Arctic Race Suspension II, made up of IFP 1.5 ski shocks or Fox 1.5 Zero QS3. Again, we recommend getting the good stuff. Rear travel is in the 13.5-inch ballpark thanks to a rear track shock half-an-inch greater in diameter than the one up front. Keeping the track on the trail is a Cross-Action setup with three bogie wheels on the rear axle assembly, torque-sensing link rear arm, and adjustable torsion springs.
Peeling away the marketing-speak, Cross-Action refers to a suspension geometry which blends the increased weight transfer of an uncoupled rear arm with the optimal cornering and bump absorption of Arctic Cat's patented slide-action front arm. In other words, hang time shouldn't leave you hanging with this rig.
Comfort
A full slate of gauges are presented in all their digital glory, allowing riders to keep an eye on from speed to voltage. There's an altimeter in there for more bragging rights, too. Handlebar ends are hooked with a convenient grab handle and 5.5-inch riser for when you're in the deep stuff or simply want to show off. That's a mountain-style seat, so don't expect any touring type backrests on the Riot 8000.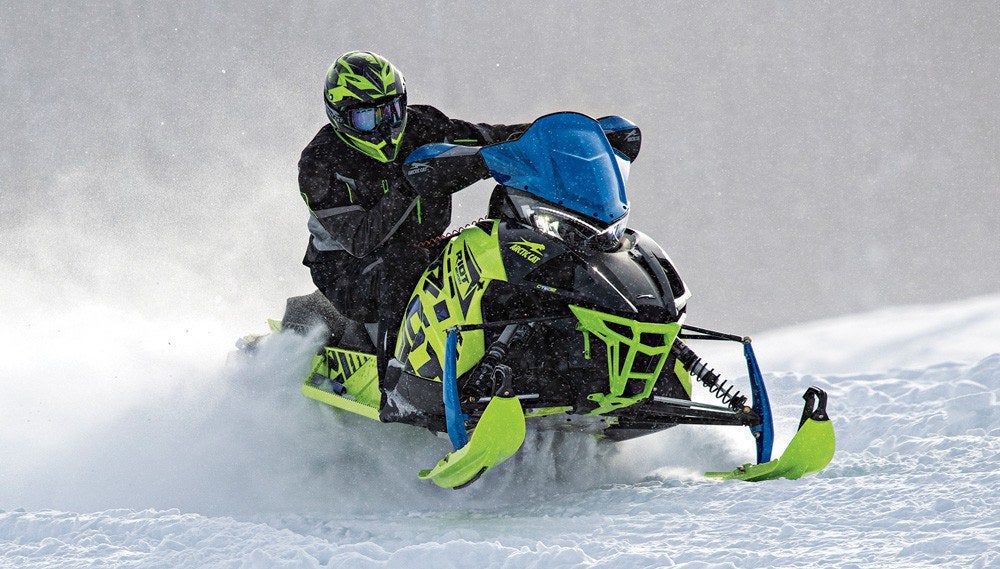 Standard accessories include a 12V outlet, hand & thumb warmers, rear racking, and a tether switch. Keep your gear in that tunnel bag that's on all 2020 Arctic Cat Riot 8000 models. Those are (still) halogen headlamps, by the way. Colors of charcoal or hyper green show up depending on the exact model chosen; both hues are paired with Arctic Cat's electric blue.