Best Arctic Cat Alpha Accessories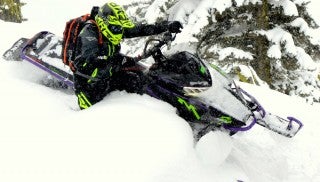 Get the most out of your Alpha mountain sled
Arctic Cat Alpha snowmobile owners love to play off the trail and in the deep powder. And while all Alpha models are great sleds straight from the factory, if you add the right Arctic Cat Alpha accessories, you can have a safer, more fun trip in the mountains.
We've done some sleuthing and found what we think are the best Arctic Cat Alpha accessories and upgrades to help make your next ride even better.
BCA Tracker 3 Avalanche Beacon With Stealth Probe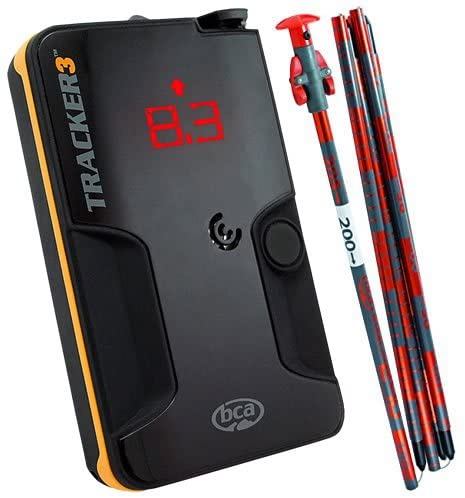 Snowmobiling in the mountains, while incredibly fun and challenging, is not without some dangers. That's why we recommend all mountain riders carry an avalanche beacon.
The Tracker 3 Avalanche Beacon from BackCountry Access is a small, portable, and lightweight transceiver that helps find avalanche victims or can save your life if get caught up in a bad situation.
Designed to be pocket-friendly, the Tracker 3 gives you quick and manageable access to the included transmitter beacons. To ensure that rescue time is minimized, a snappy internal processor works to eliminate lag as you search for victims.
We like that the Tracker 3 serves as both a transmitter and a receiver. If other units are nearby that run off of the same frequency (457 kHz), your Tracker 3 Avalanche Beacon will pick them up.
One of the handy features included with this device is an LED indicator light that points you in the direction of victims' signals. There is also a numeric display that shows you the distance between you and the transmitter.
If you're going to be mountain sledding where avalanches are a possibility, BCA's Tracker 3 is a must-have accessory for your adventures.
BCA Dozer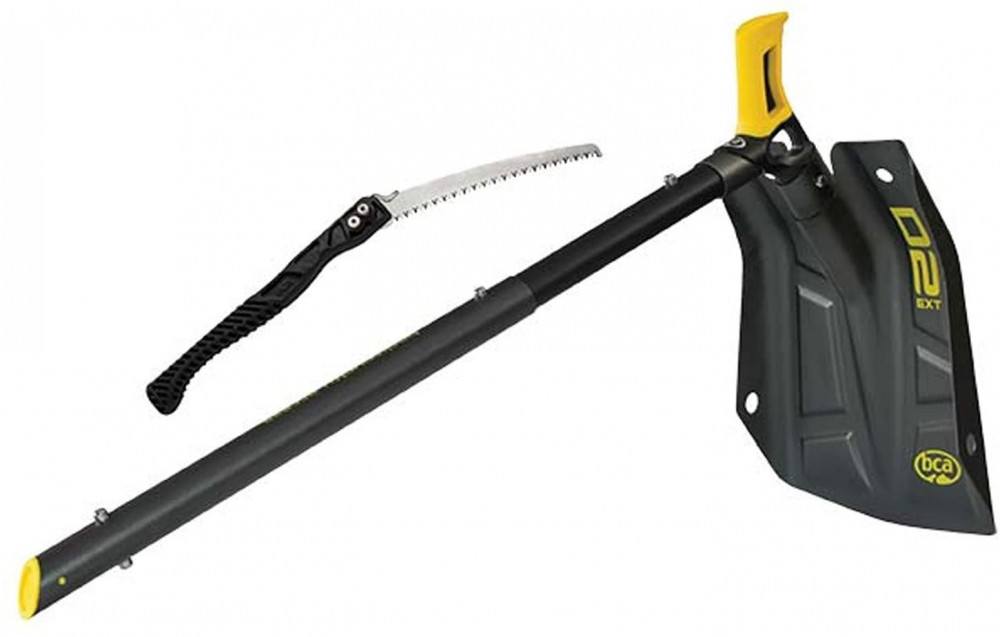 In the event that you get stuck in the snow, you're going to want to have a high-quality shovel to help dig yourself out of a jam. Thanks to the BackCountry Access Dozer, you can easily pack this shovel on your Arctic Cat Alpha for emergency situations.
At just a little over 2 pounds, the Dozer is a breeze to use and won't weigh down your gear. Equipped with a handy folding feature, the Dozer transforms into a traditional shovel or hoe, giving you versatility for all kinds of scenarios.
What's more, the handle houses a hidden handsaw for cutting away brush. The overall design of the Dozer is perfect for your Arctic Cat Alpha. And thanks to its durable construction, you're investing in a quality snow shovel that is built to last.
SBU Trailerable Mountain Sled Cover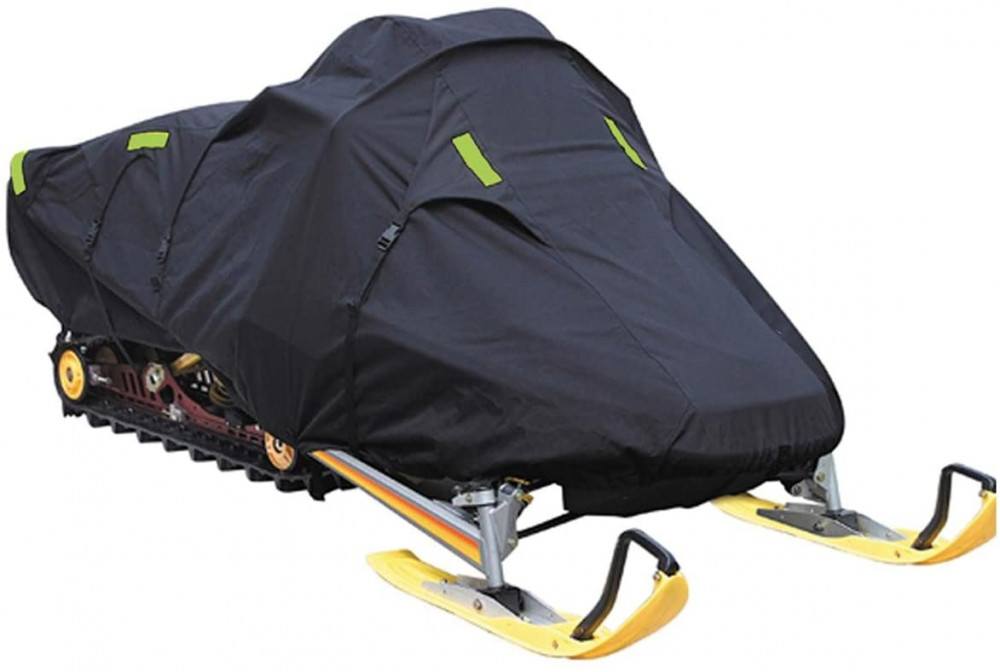 Designed for lasting protection, this polyester sled cover keeps your Arctic Cat Alpha clean of debris when you're not out in the snow.
You will appreciate the high-quality fabrication of this cover. It's made to withstand extreme temperatures so you'll have the peace of mind that your Alpha is protected from the outside elements. Whether there's rain, ice, snow, or harmful UV rays, the Trailerable Mountain Sled Cover ensures that your Arctic Cat Alpha is safe and secure.
A 2-year warranty comes standard with this cover, as well as all the straps you need to secure your mountain sled. You also get a handy bag for quick and easy storage, and the trailerable design ensures that your Alpha stays covered during transportation.
We like the dual air vents and the breathability that they provide. This helps to reduce moisture forming inside the cover while it is protecting your mountain sled.
For the price, you'd be hard-pressed to find a better cover for the Alpha. Its form-fitting upholstery is just what you need to ensure that your Arctic Cat Alpha stays pristine when not in use.
Pelican 1050 Micro Case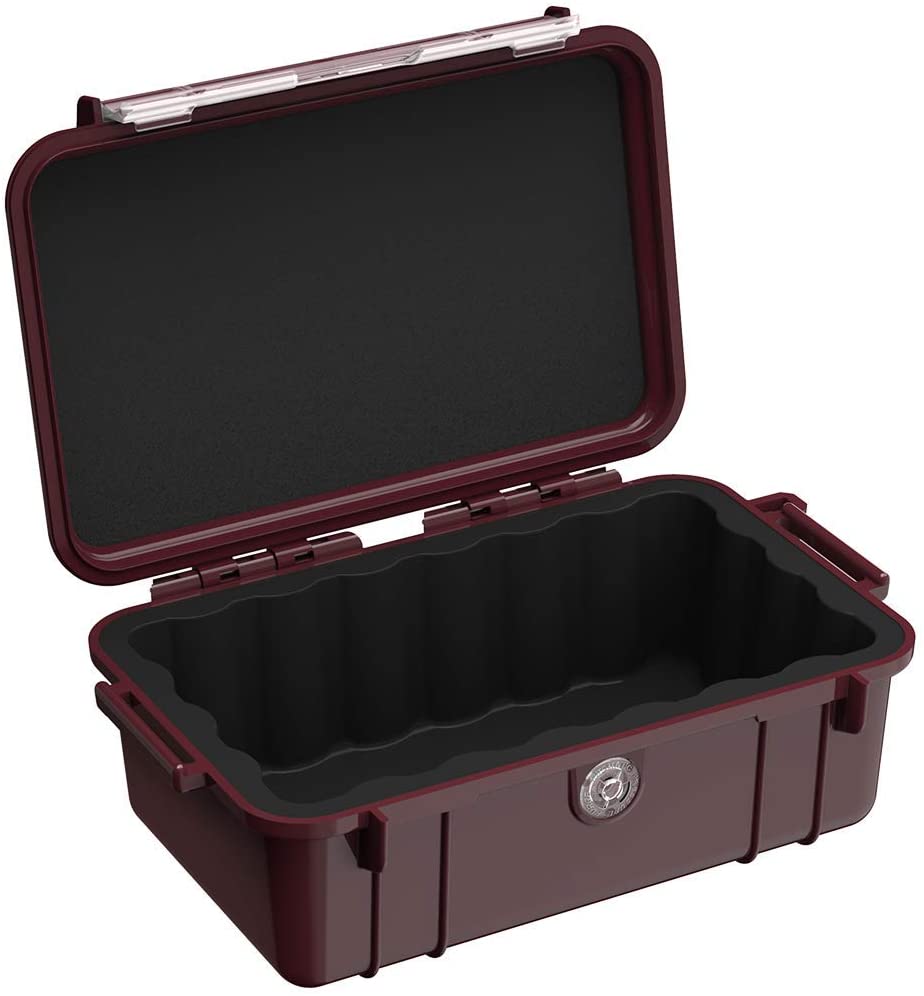 In the modern era that we live in, it's just a fact of life that you're going to have your cell phone with you at all times. While some people may choose to leave their devices behind while they are mountain sledding, most are going to want to have their phones with them in case they need to call for help or take pictures.
But anyone who has spent any time in the snow knows how damaging it can be to electronic devices. That's why we recommend picking up Pelican's 1050 Micro Case. This waterproof protective shell is rubber lined to keep moisture off of your delicate devices.
And yet it's ideal for more than just smartphones. If you have a GoPro that you like to take with you to record your ventures, the 1050 Micro Case will safely house it when it's not in use. There is a slew of color options to choose from, too, allowing you to get the case that best matches your style.
The quality of these cases ensures that you're getting the ultimate protection. Not only are they waterproof and dustproof, but they are crushproof, as well. And thanks to the 1050 Micro Case's budget-friendly price, you can keep your gadgets safe without breaking the bank.
We are committed to finding, researching, and recommending the best products. We earn commissions from purchases you make using the retail links in our product reviews. Learn more about how this works.