Tested: Camso Ice Cobra 1.6 Track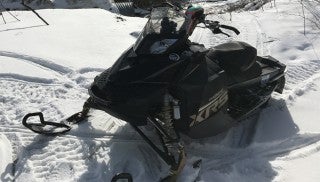 We decided to upgrade a 2012 Ski-Doo XRS 800 E-Tec 120 with the Camso Ice Cobra 1.6 track.
The decision to install the Camso Ice Cobra 1.6 track on our 2012 Ski-Doo XRS 800 was made because we ride many off-trail areas and encounter deep snow on back lakes and portages. The 1.6" Ice Cobra is designed for these conditions. Of course, we would be trail riding it as well.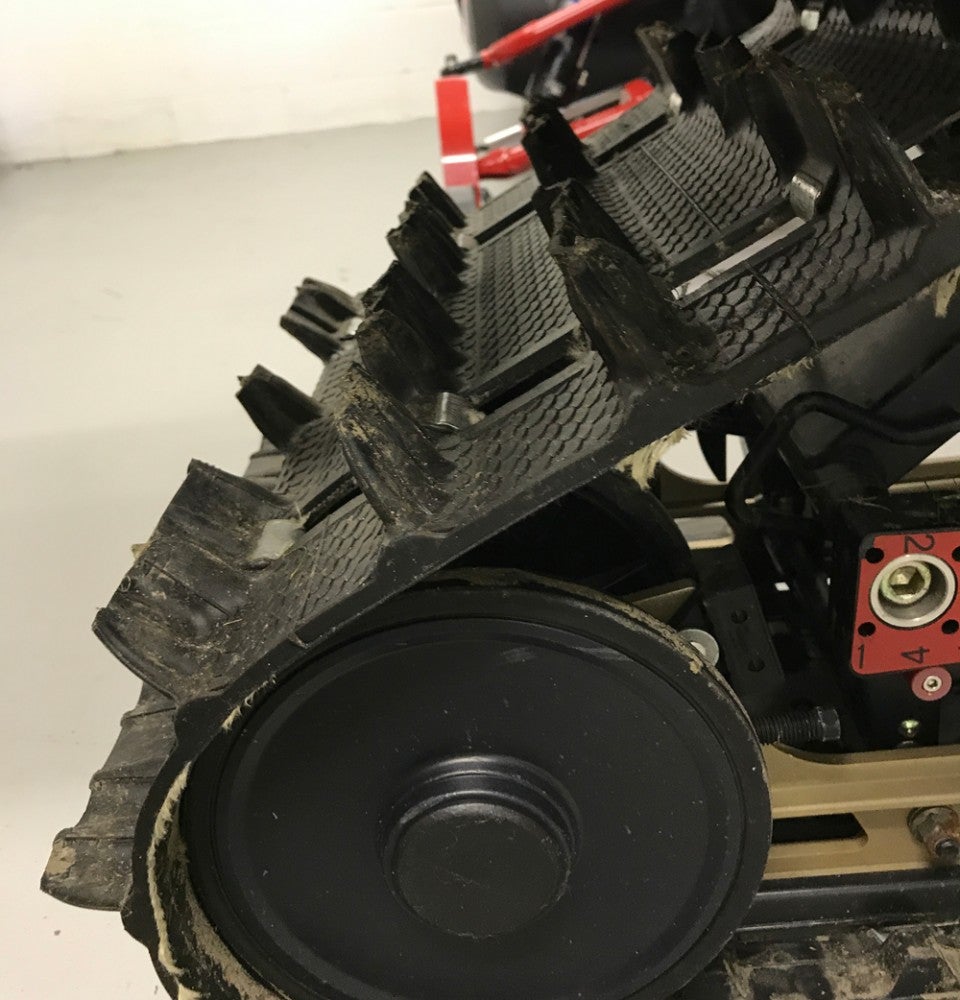 History and Design
The Cobra line of tracks has been around for many years now. It is visually distinguished with a snake scale-like appearance on the body of the track. The design of the Cobra revolves around softer flexible lugs, often cupped, for soft, loose or unpacked snow. It spans into the Utility and Touring segment as well. Many retailers list this track as a cross-country application. When looking at this track you can see the combination of fingers joined by cupped lugs.
Fresh Powder Snow
Our main riding area experienced approximately 8-10' of total snowfall for winter 2017. Our first snowfalls were before colder temperatures had frozen the ground. This Cobra always kept the chassis (with aftermarket skis) riding on top of the snow. Throttle input and holding speed on lakes provided a sense of minimal load on the engine.
Trail Riding
The fear with taller lugs is that your snowmobile will no longer corner, or requires suspension adjustment to add more ski pressure. This track did not require those adjustments. The cornering characteristics made it feel like a smaller lug track and allowed us to slide the back end at will with controlled brake and throttle input. Under trail riding acceleration when riding the speed limit it always provided traction.
Braking
Although the Camso website doesn't list the number of studs, our retailer's catalogue had it listed as 91, and we wish it was more. Choosing the pre-studded model and not studding the track was based on a few factors. Safety is number one and trail riding often gives us icy corners, lakes provide some glare ice conditions, and we don't recommend tracks without any traction products as you simply cannot stop at times. Second, having ridden many 1.25" pre-studded tracks, we felt that with controlled riding habits we could make a taller lug track last longer this time without installing studs.
In all snow conditions the braking power of this track was good and we felt safe and confident without traditional studs. The power of the 800 did allow ample track spin when we rode aggressively. On days with ice in the corners or on lakes, our entry speed was lower than usual and we were aware not to override. That being said, we would like to install studs in the center of this track this year.
Overall
The Camso Ice Cobra 1.6 track does what it is designed to do. Off trail we were able to maneuver through deep snow with confidence. On trails it was fun, controllable, offered good traction, and didn't tear up the work of the groomers. Its flexible lugs seem durable compared to very stiff lugged tracks, which will sometimes peel lugs off on rocks.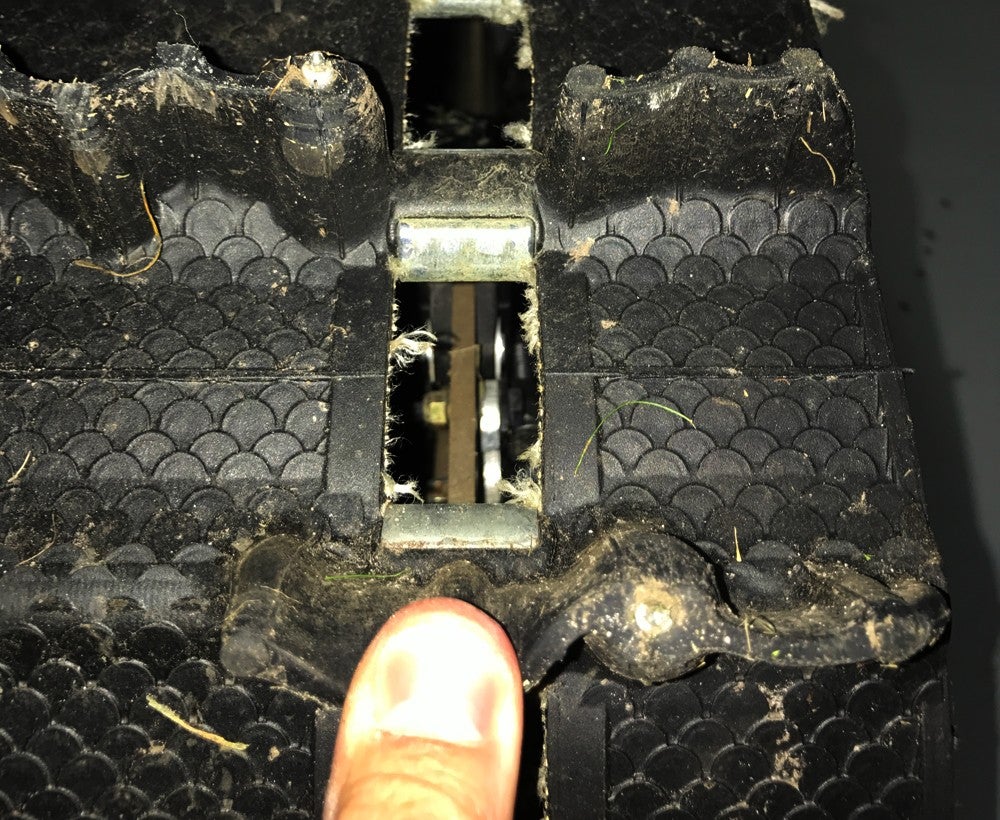 Conclusion
With so many people wanting off-trail experiences and tour operators working to make that happen, the development of tall lug tracks have come a long way. It's no secret that our toys live a tough life. At the end of the year we had no torn lugs even with our soft snow base and glare ice conditions, and all lug-studs appear to be there. Our hope is that tall-lugged pre-studded tracks continue to develop because long studs used off trail often get damaged, get pulled through and ruin tracks, or damage heat exchangers etc. This is a good all-round track and we are looking forward to getting it on the snow again.