That Warm & Easy Feeling: Polaris TECH54™ Riding Gear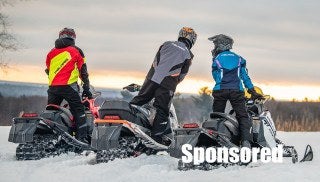 Riding gear designed to keep you dry and comfortable
A day on the sled is one of life's greatest pleasures. Who doesn't love ripping around trails or cutting through mountains all while wearing a big smile under our helmet? We often think about these moments of riding, but how often do you think about what you wear (other than a smile) to get to those moments? Undoubtedly, falling in a snowbank, breaking through a frozen puddle of water, working up condensation from our natural body movement or getting caught in fresh snowfall will happen. No one likes feeling cold and without the proper riding gear; even smooth, groomed trails can provide a water sodden experience. 
In our search for gear that keeps the rider comfortable and warm, we turned to a company with decades of experience building machines customers want to ride. When Polaris released what they call their most advanced technical riding gear ever, representing years or rider input and technical development, we reached out to learn more.
We'll dive into the products in a minute. First, a quick science lesson. TECH54™ is a single-layer bonded laminate technology that brings waterproof breathability to a new level in every jacket and bib. Knowing that different parts of a rider are subject to high wind exposure at varying times, they've thoughtfully baked different strengths of 3M Thinsulate Insulation depending on suit area. In fact, the company says they have 'zonally mapped' certain products to figure out where more insulation is needed while riding. Only real sledders would come up with that idea.
Crossover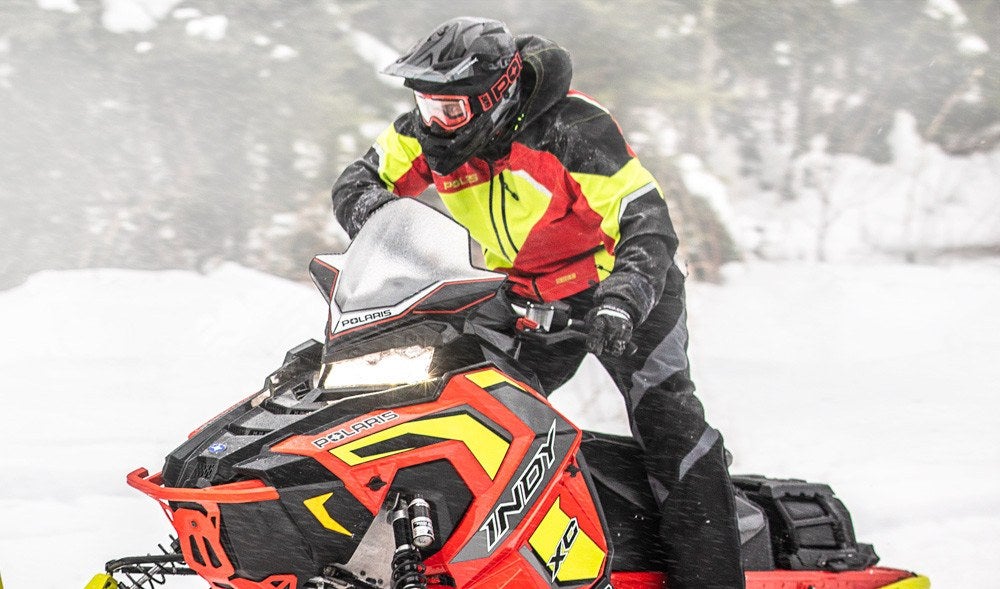 Not everyone spends all their time shredding the mountains, so Polaris cooked up the TECH54™ Switchback line of crossover jackets and bibs to placate a wide variety of riders.  Available in men's and women's cuts, the jacket is breathable in any number or riding conditions with insulation in the body and arms. This should do the trick on both high speed trails and the scattered bit of mountain busting. For really frigid days, riders can zip in the removable liner for an extra 150g of insulation. Personal touches include an adjustable/removable hood and 3M Scotchlite reflective trim and a shock cord adjustable bottom hem.
Trail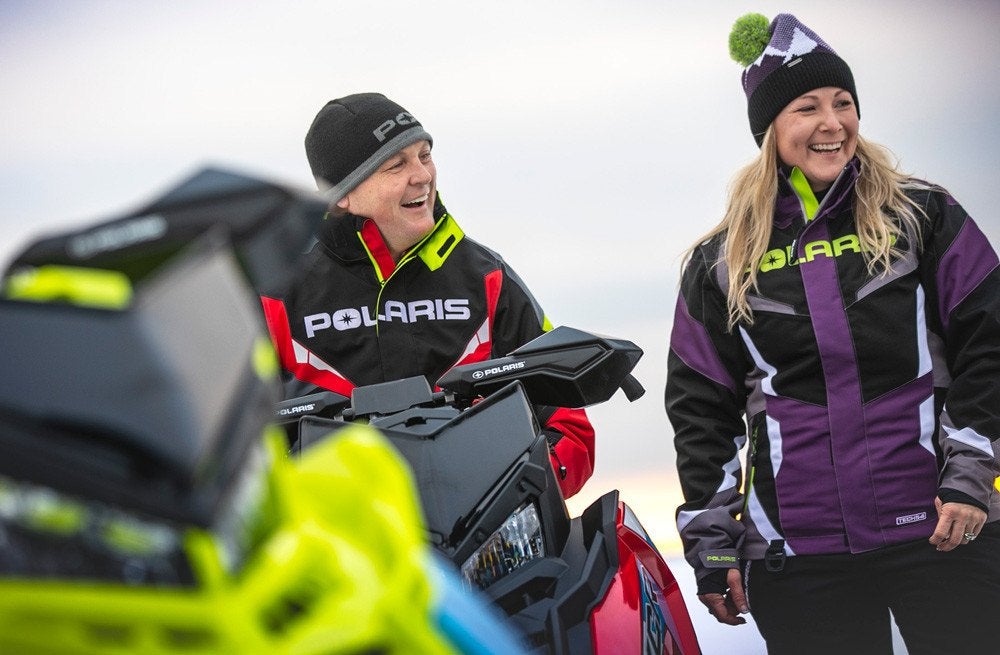 This line of gear is what some riders would consider the most traditional of the lot, from the jacket and bib shape to the large Polaris billboard marketing stitched across the chest. With a single layer of bonded material that combines comfort and waterproof breathability, I'll take a TECH54™ Northstar jacket in red, size XL, please.
Its designers saw fit to include more than a few practical touches, including external hand pockets, one wrist pocket for a key or credit card, and an internal chest pouch with media access. That stuff matters. Twin air vents on the back promote breathability. There is 180g of 3M Thinsulate in the body and 100g of it in the arms to keep riders warm.
Mountain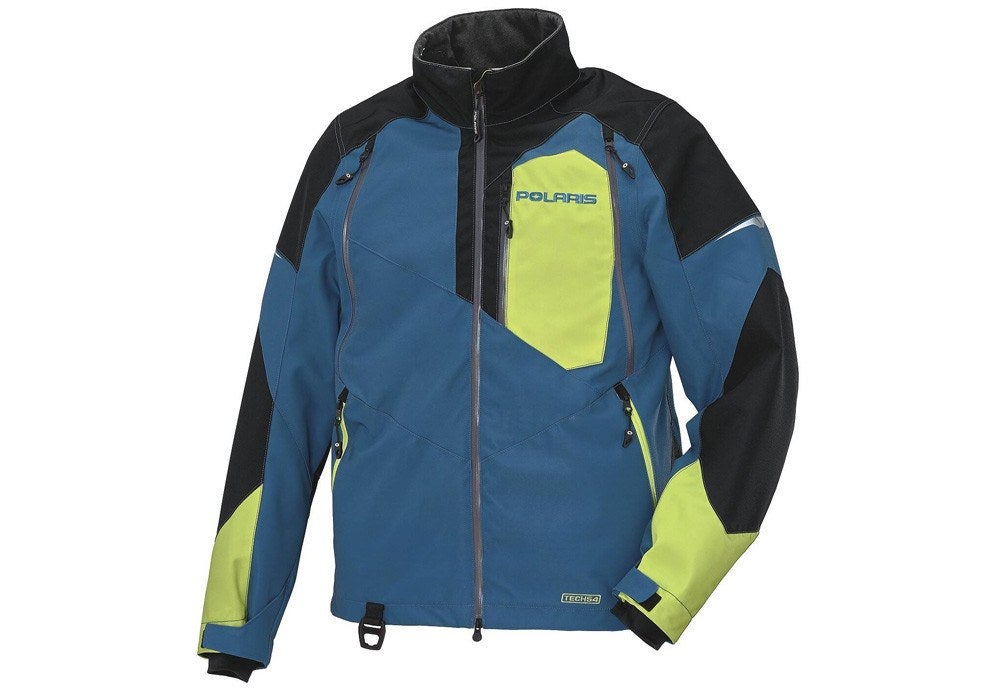 Riders who choose to blast near-vertical rock faces covered in deep powder will surely appreciate the TECH54™ Revelstoke jacket and bib incorporating strategically placed venting options – a pair up front and in the back – to provide the perfect temperature with waterproof and breathable fabric. Integrated hand gaiters and a kill switch d-ring bring a measure of practicality and reflective trim from the 3M Scotchlite boosts visibility to your knucklehead buddies.
Interested? You should be, no matter what brand you ride. Head on over to the Polaris Tech54 website to find the gear that's right for you.