Snowmobile Upgrades to Consider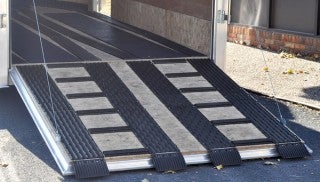 Plan now to make Winter 2013 memorable
It's here, the new snowmobile season. While this time of year may be the start of NFL football for some, it's the beginning of a fresh, new snowmobile season for us. This is when the air starts to hold an early morning bite, reminding us that we better get our sleds and snow gear in order because, while serious snowfall still seems far off, we'll want to be ready when those trails are open.
It's also a time when we can look seriously at "what's new" as key snowmobile shows, swap meets and dealer open houses will soon be in full swing. It's where we can actually touch, kick and sit on the latest new sleds, the accessories and gear that we might want. And, since we still have some time before the first snows, we can ease into how we want to upgrade our sledding lifestyle. We may want to add some performance to our sled, either through traction products, a set of skis, a new track, redoing our shocks or going all out and installing a turbocharger. Then, again, we can keep things low key and simply upgrade our sled hauler or add a set of gear bags or a more protective windshield. Whatever the word upgrade means to you, here are a few ideas to get you thinking about the new season.
Clutching Projects
Regardless of your sled's power, newest two-stroke or four-stroker, you can find a clutch update for it. One of the premier clutch tuner kits comes from Heel Clicker Clutch Systems, perhaps better known as Super Torquer in some circles. You'll find this Minnesota-based aftermarket performance supplier offers a variety of kits that range from minor tuning applications to full-on racing apps. Pricing will vary on the seriousness of your upgrade project.
You can find the latest info about the many Heel Clicker options at http://www.heelclickerclutching.com/.
Another Minnesota-based performance specialist is Fett Brothers Racing (FBP) of Frazee. For just under US$300, you can improve the performance of your 2012 Polaris Rush, Switchback or Adventure. FBP offers a unique Accelerator Clutch Kit specifically designed to provide a bit more oomph for the 136-inch tracked Polaris models. The latest kit is said to maximize performance as well as being an easy bolt-on installation. The kit features FBP's Quick Adjust Cam Arms that allow transitioning options should you add power enhancements such as a new pipe or the like. The kit contains the arms, fasteners, replacement springs and instructions to help you get upwards of 3 mph more at top end on a Switchback.
For the latest pricing and options at FBP, shop online at fettbros.com.
Slick Trailering
We've always been fans of those plasticized ski and track guides for our sled haulers. One of the problems we've encountered over the years has been the decaying of the wood deck under the guides. To alleviate that problem, two manufacturers of these trailer glides have re-imagined their products.
Midwest-based Caliber Products offers a revised set of dual-usage glide action guides that provide traction for loading your sled or ATV. The glides sit slightly above the wood deck to minimize moisture settling in under the glides and prematurely aging the wood deck underneath. In fact, if you use the glides for ATV hauling, you can hose mud off the ATV and the trailer without concern for holding moisture. You can check out the complete line of Caliber glides at http://www.caliberproducts.com/ or at many online snowmobile and ATV product warehouse sites.
One of the premiere glide manufacturers is Super Clamp, which now offers unique clamping setups for snowmobiles, ATVs and side-by-side vehicles. The latest in deck glides comes with a raised profile to alleviate moisture pooling and a wider width to accommodate dual runner skis. You'll find extra thought has gone into the SuperGlides II Pro as the grips now feature oval mounting channels that allow for expansion and contraction. There are new ribbed traction knobs to give your boot an added measure of safety. You can find additional information about the new glides as well as the Alberta, Canada company's latest clamping devices at http://www.superclamp.net/.
Graphic Changes
Some of us keep our sleds a bit longer than we used to because we spend extra time getting them just right for riding style. If you have an older or brand new sled, you can establish some personal and unique persona for it and you with an upgrade in style. Michigan-based Arctic FX Graphics lets you have a distinct look that can separate you from the pack – or, at least the me-too of your buddies. Established in 2004, this company has evolved to the latest state-of-the-art technologies that allow more than 6,000 choices in graphic enhancements.
Arctic FX Graphics' goal is to "…provide the customer new and exciting graphics options in a quick and efficient manner and at a comparable cost to OEM." The designs can be suited to your specific sled. Even if you are artistically deficient, don't worry. All you have to do is supply Arctic FX Graphics with your specifications and the company will email a design mock up. You can let your imagination run wild for color, style and materials. Pricing ranges but expect US$300 for base graphic packages. To learn more abut your options, visit http://www.arcticfxgraphics.com/.
Tracking Options
Another way to get a grip this winter comes with a new track from TRACKS USA. This Minnesota-based company is a virtual one-stop shop for snowmobilers, regardless of where you live. The company can supply you with an aggressive trail track or a deep-lugged powder design. One option that TRACKS USA offers for those us who may be a bit conflicted as to whether we want to ride on- or off-trail is a series of extensions that can convert a 121-inch based sled into one that accommodate a longer 136-inch track length. One such utilization for the TRACKS USA extensions is the new Arctic Cat ProCross chassis. This selection lets you fit a 136-inch track to the latest Cat chassis, expanding the sled's versatility.
The proprietary extensions are machined from high-strength extruded aluminum alloy and the kits include necessary aircraft quality hardware. Of course, when you add rail extensions, you will need a track and TRACKS USA can fit you with whatever you want, including the popular Back Country 1.75 design. For more information, visit http://www.tracksusa.com/.
Related Reading Upgrades for Your Arctic Cat Snowmobile Upgrades for Your Polaris Snowmobile Upgrades for Your Ski-Doo Snowmobile Upgrades for Your Yamaha Snowmobile Snowmobile Turbochargers Explained How to Improve Your Snowmobile Trailer