Can You Spot the Landing on This Cliff Drop Transfer? + Video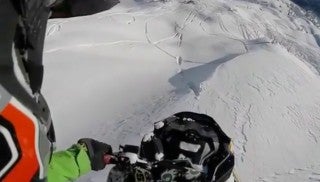 He might as well be jumping blindfolded!
Anyone who's willing to launch their snowmobile off a cliff has got our respect, hands down. This guy not only launched down a massive cliff, but he managed to thread the needle on a very small landing at the bottom. If he had come up a little short it could have been catastrophic, but he nailed it.