Introducing the New Ski-Doo 600R E-TEC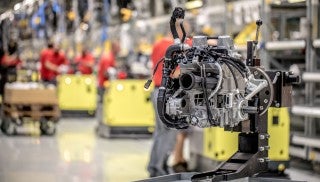 Many people speculated that Ski-Doo would be introducing a new 600R E-TEC. Ideas in conversations overheard included the use of the existing 600 E-TEC in the REV Gen4 platform, or a new 650cc engine similar to the 850cc engine. Today Ski-Doo has released a new, 125hp, 600cc E-TEC engine, the little brother to the 850.
Here is what Ski-Doo had to say and details they offered on their new engine, which is offered in it's limited build 2018 MXZ 600:
New Rotax 600R E-TEC delivers more power and faster response to REV Gen4
BRP combines the lightweight, precise REV Gen4 platform with the Rotax 600R E-TEC to deliver an unmatched fun factor for 600 class trail riders. BRP engineering teams in Austria and Canada were given the mandate to create a new narrow design 600cc powerplant to fit the REV Gen4 platform with the same goals of the 850 E-TEC design: increase power, deliver exceptional dynamic response and reliability – all while maintaining the best-in-class E-TEC reputation in efficiency and durability established by its predecessor.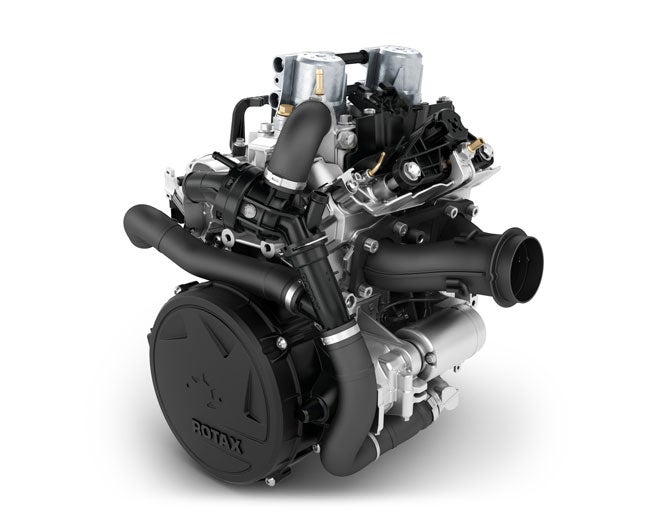 The 600R E-TEC offers 125 horsepower*, plus application of the industry's most advanced 2-stroke technology from the 850 E- TEC allowed BRP to create the most responsive 600cc engine available in the snowmobile market.
Based on the same square engine principles (bore and stroke being equal) as the 850 E-TEC, the 600R E-TEC delivers precise, dynamic response at any throttle position providing instant acceleration. This new engine design also allows for mass centralization within its REV Gen4 platform, delivering the most precise handling 600cc snowmobile. Here's how that's accomplished:
Power – The new 600R E-TEC produces a class-best 125 horsepower (+5 over the 600 H.O. E-TEC)
599.4 cc – bore 72.3mm x Stroke 73 mm
Additional 5cc over previous 600cc-class engine
Mono-block cylinder design – maximum transfer port efficiency
eRAVE with 3-position electronically controlled exhaust valve ( as per 850 E-TEC)
Shorter intake tract (as per 850 E-TEC) – 35% closer
Double reed valves (as per 850 E-TEC)
Responsiveness – Creating that same instant throttle response of the 850 E-TEC was a primary goal with the 600R E-TEC for BRP engineering. Using some of the same technologies from the 850 E-TEC, this engine delivers instant acceleration one throttle squeeze after another.
Second Generation E-TEC fuel injection (same as 850 E-TEC)
Lightweight, low inertia cranktrain including pDrive and magneto
Ring gear incorporated into flywheel
More precise cylinder head voice-coil injectors
eRAVE that reacts three times faster
Redesigned exhaust for improved airflow
Efficiency/Durability – Maintaining class-leading efficiency and durability was a primary concern in the 600R E-TEC development.
Plasma-coated cylinders (as per 850 E-TEC) – reduced friction, holds oil better
Optimized balancing of the cranktrain components
pDrive primary
Robust, powerful magneto is slimmer and lighter
ECM (as per 850 E-TEC) twice as fast as previousversion to manage engine efficiently
eRAVE delivers better control and efficiency
Integrated Electric Start
Intake system improvements with REV Gen4
For more information and pictures visit: 2018 Ski-Doo 600R E-TEC