Out West: A New Three Part Miniseries From Polaris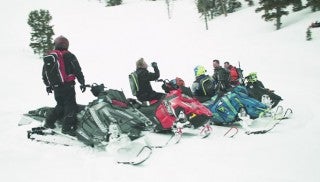 Talk about the trip of a lifetime!
What could be better than heading cross country with a group of your friends to ride some of the best mountain terrain this country has to offer? Nothing that we can think of. But that's exactly what this group of friends from Minnesota does in this new three-part miniseries from Polaris entitled "Out West." Catch all three episodes below. We're pretty sure it will make you want to rally your friends and start planning a trip of your own.
Part 1: Our Experience
Part 2: The Journey
Part 3: The Destination