Snoped Prototype Brings a New Twist on Snow Travel + Video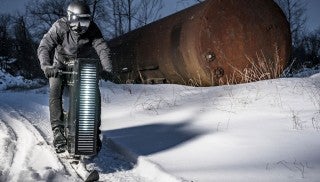 A wild snow vehicle prototype we are excited about
Garage mechanics and free thinkers are capable of incredible and wildly interesting things by thinking outside the box. Or, in the case of the Snoped, thinking of an actual box.
This over-snow vehicle looks very much like the hard drive of a desktop computer with a spot for a seat carved out and handlebars sticking out the sides. Visually, it's a bit strange and incredibly unique.
Despite its outlandish appearance, the idea of the Snoped is interesting. It's low powered (90cc engine) and we'd assume if it ever came to market it would be a low-price way to have a bit of fun on the snow.
This is how the designers descripe the Snoped:
"Experience winter travel on a whole new level. Lightweight chassis and cafe bike race posture, the Snoped will get you there in style. Inspired by some of our favorite winter apparel brands, this bike extends riding on top of the snow even further."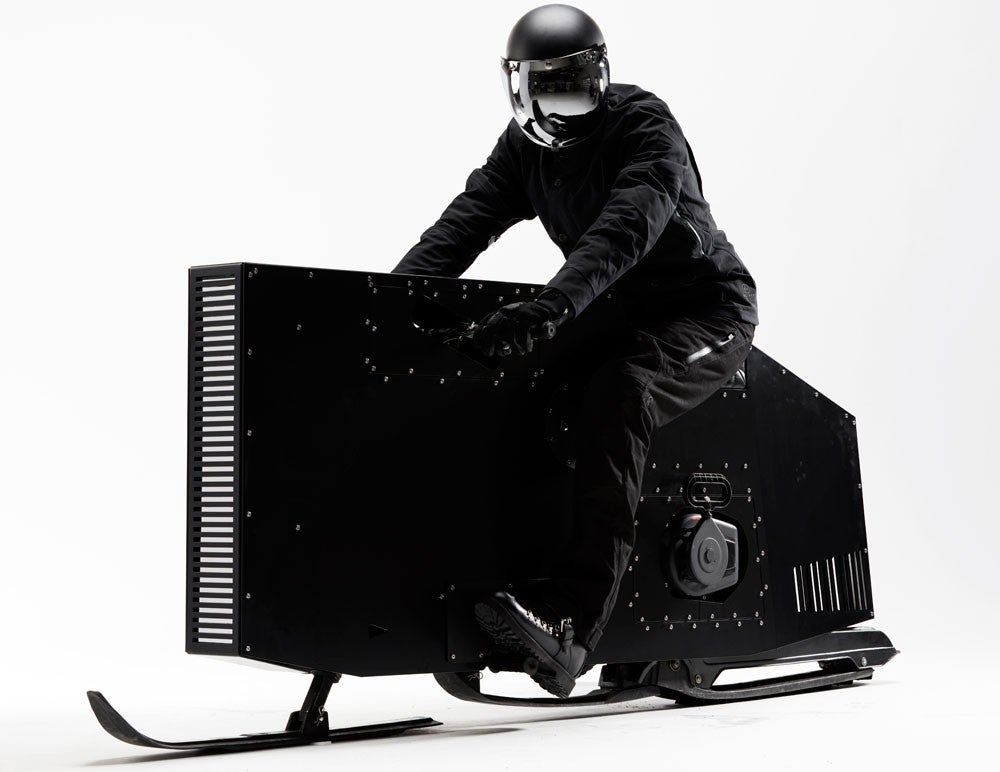 The Snoped is 76 inches long, just six inches wide in the body (26 inches measuring from the tips of the handlebars), and is made of aluminum and composite materials to keep weight down. The track came off a Chrysler Sno-Runner, which was a sort of motorized snow bicycle you can watch in action here.
While we think the original Chrysler Sno-Runner is a more practical design, we think it would be great to see a lightweight and affordable motorized snow vehicle available to consumers.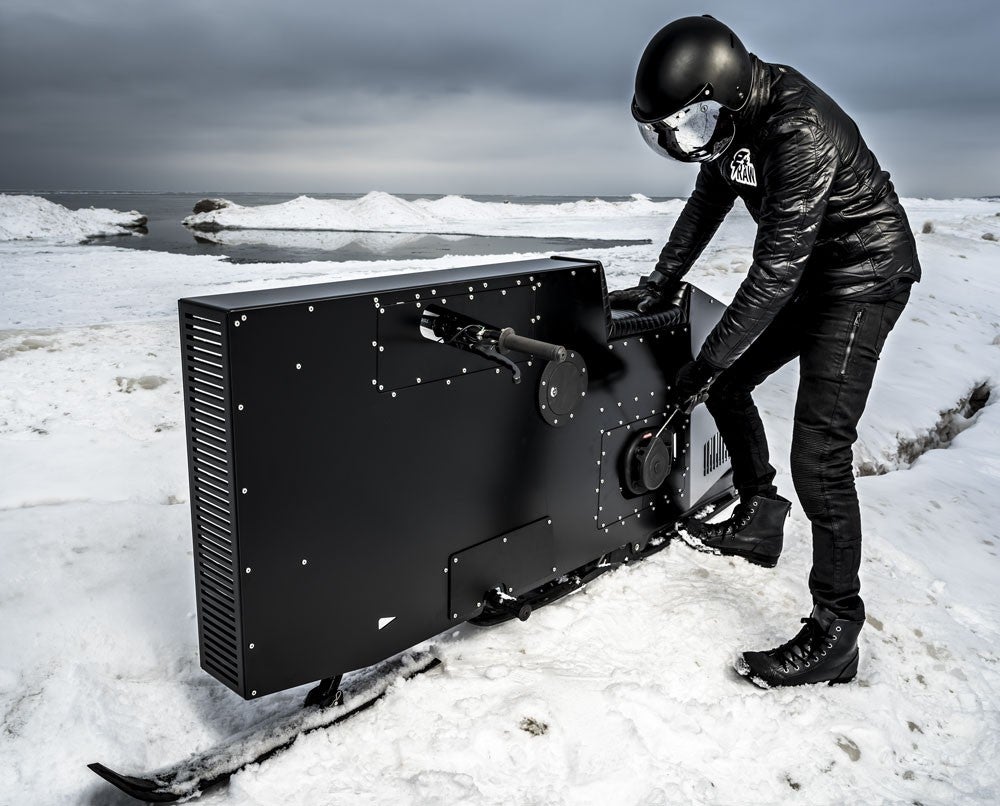 Snoped Info
Design: Joey Ruiter
Fabrication: Jeff Long
Photography Studio Shots: Dean Van Dis
Photography Outdoor: Brian Kelly
Film: Baas Creative