Camso Outlines 2018 Updates to its DTS 129 System + Video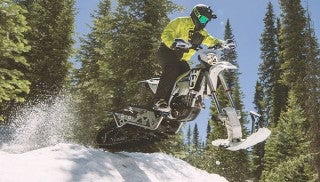 Back in August we first heard about the new 2018 Camso DTS 129 System, which features a new eight-inch wheel track tensioner, new ski runners, new shock calibration and more. You can read more about the DTS 129 here.
But if you want some more in depth info, the folks at OK Snowbikes had a chance to talk to Camso about the 2018 DTS 129 at length at the Alberta Snowmobile Show in Edmonton. Check out the full video below.