2021 Polaris Indy VR1 Preview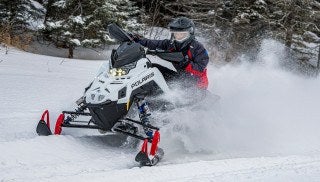 Trail performance on the all-new Matryx platform
Fast Facts
MSRP: $14,199 / $15,199
Engine: 650cc Twin / 840cc Twin
Track: 15" x 129" / 15"x 137"
Ski Stance: 42.5 inches
The SnowCheck-exclusive 2021 Polaris Indy VR1 is built on the all-new Matryx platform. It is designed to combine gobs of acceleration and precision control with some dandy new technology. This sled plays in the Trail Performance category, permitting riders the flexibility to either whip their way to the cottage or have a bit of fun in an open field.
If you're new to the game, SnowCheck is a factory customization program by Polaris that permits buyers to choose their sleds in unique colors and factory options. Customers generally place their orders in the Spring, with this year's SnowCheck extended to May 1st. The cynical amongst us will point out it drums up snowmobile business for Polaris at an otherwise slow time of the year. We simply think it gives us a reason to get through Summer until the snow flies again.
Power and Performance
If you've been paying any attention at all to the Polaris snowmobile range in the past, its 850 Patriot architecture will be familiar. A new 650 Patriot has been designed for what Polaris calls class-leading durability and efficiency. Its size naturally offers better fuel economy than the bigger engine on which it is based and, by all accounts, provides smooth acceleration and power from first pull to open throttle.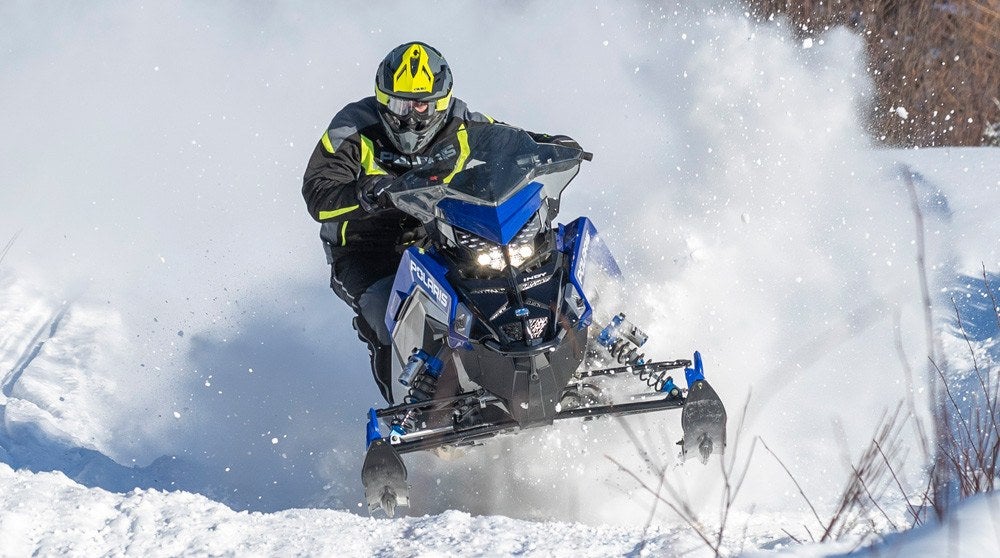 The 850 Patriot, meanwhile, is the most powerful snowmobile engine ever built by Polaris, full stop. In a fit of American patriotism, it builds on the 25-year heritage of the brand's Liberty engines and, with names like these, you know they're built right here in the USA. These mills are often praised for their durability, acceleration, and throttle response.
Fuel capacity for both is 11.5 gallons, if you're wondering, meaning you'll be stopping for go juice more often in the 850 since it has the same size tank as its more efficient brother. However, there isn't much difference in estimated dry weight, with the 650 listed at 467 lbs – just nine pounds less than its much more powerful sibling.
Suspension and Track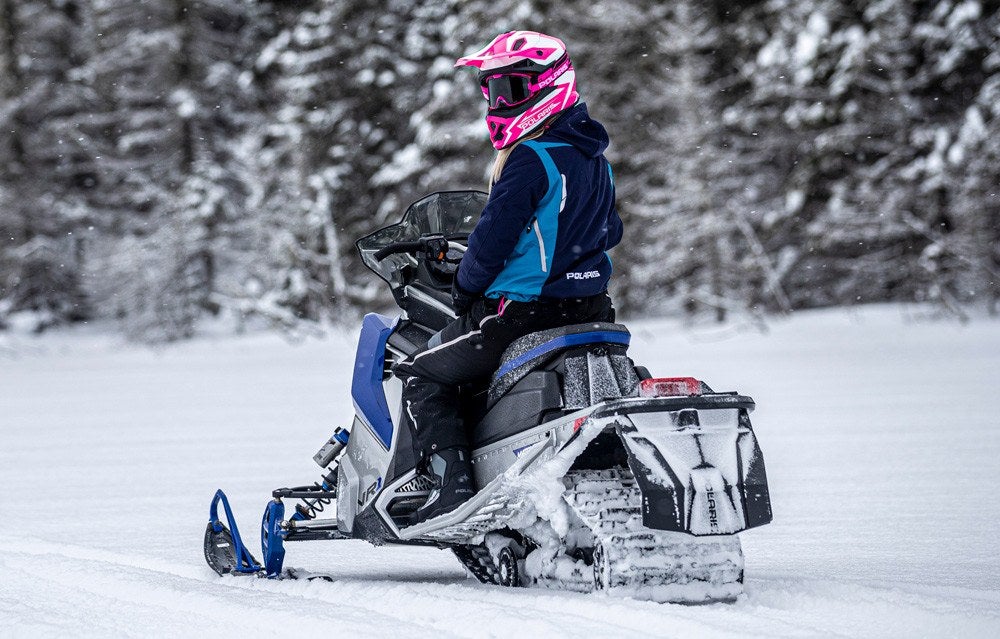 The new Matryx platform is in full effect with the Polaris Indy VR1. Front shocks are of the Walker Evans Racing Velocity variety, as is the rear track shock which provides just over 16 inches of travel. Two different track length are available: 129 and 137 inches. Options for the track's style include a 1.25″ tall Ice Ripper XT, a 1.35″ Cobra, and a 1.5″ Storm. Skis are Pro-Steer units on all models.
The Pro-CC rear suspension is the brand's next-gen kick at the can, intended to provide a top-rung mix of acceleration, handling, and consistently smooth ride. The rear skid's coupled design controls pitch through geometry, while the front torque arm is calibrated for trail compliance without bottoming.
Comfort and Convenience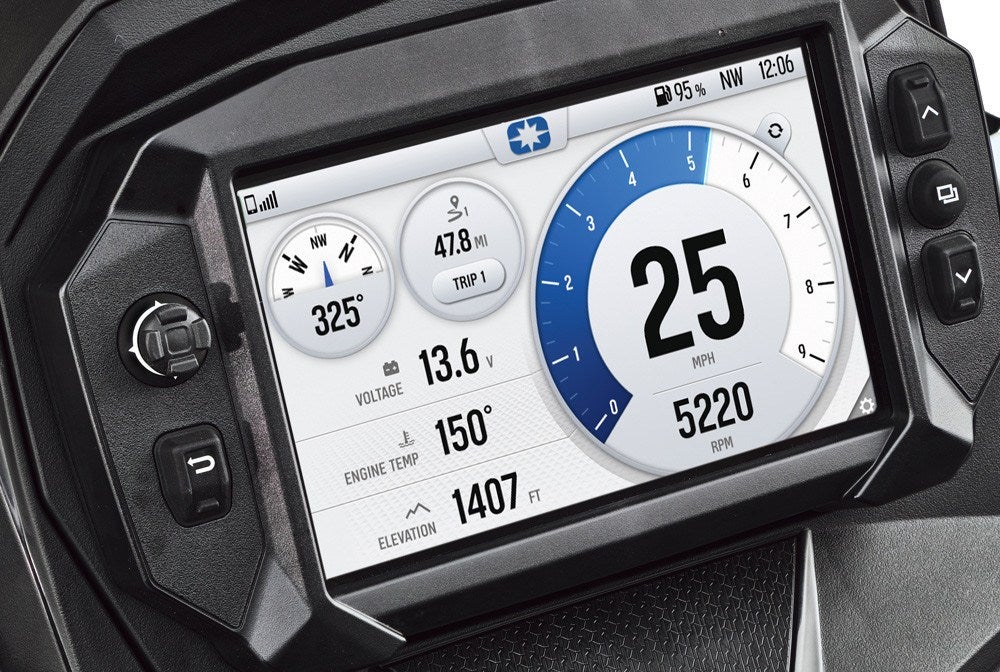 Taking a cue from the side-by-side part of Polaris is the inclusion of the company's frankly tremendous Ride Command technology. Available on the new 2021 Polaris Indy VR1, it includes a 7-inch interactive touchscreen display. Its buttons are arranged differently than the units found in UTVs but, like other Ride Command screens, it works with gloved hands and is capable of displaying a boatload of information.
Technically called the 7S Display in this application, integrated handlebar controls permit switching between screens while on the go. There are readouts for speed, RPM, maps, elevation, and compass. The nifty Group Ride feature provides full map coverage even when you're out of cell range. Since all the gauges are contained in this thin screen, the works of it can flip forward to reveal a deep storage pocket.
Polaris is also touting its SmartWarmers, hand and thumb heaters that apparently solve the age-old problem of elements that can cook the driver's mitts if left on for extended periods. A narrower console and newly-sculpted side panels are said to reduce buffeting and improve comfort.
While there are plenty of Indy options available for the rest of 2020 and beyond, if you want the 2021 Polaris Indy VR1 in your garage, you had better act soon.