Best Snowmobile Bibs to Keep the Snow and Cold Out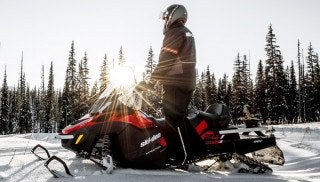 Stay warm and comfortable while you're out in the snow
The best snowmobile bibs keep the cold and wet out so you can ride all day in comfort. Here are some of our favorites that are worth checking out.
Snowmobiling is a fun sport, but like all winter activities, it has its challenges. Chief among those is staying warm and one way to do that is by choosing from the best snowmobile bibs to find the right one for you.
We've put together this Buyer's Guide so you look at the best bibs in the industry all in one place. Not only will these high-quality entries keep the snow and cold out, but they also offer the freedom and flexibility snowmobilers need.
When you're out on your snowmobile, you need to be able to move and perform at your highest level. That's exactly what you can expect from the following snowmobile bibs.
509 Range Insulated Bib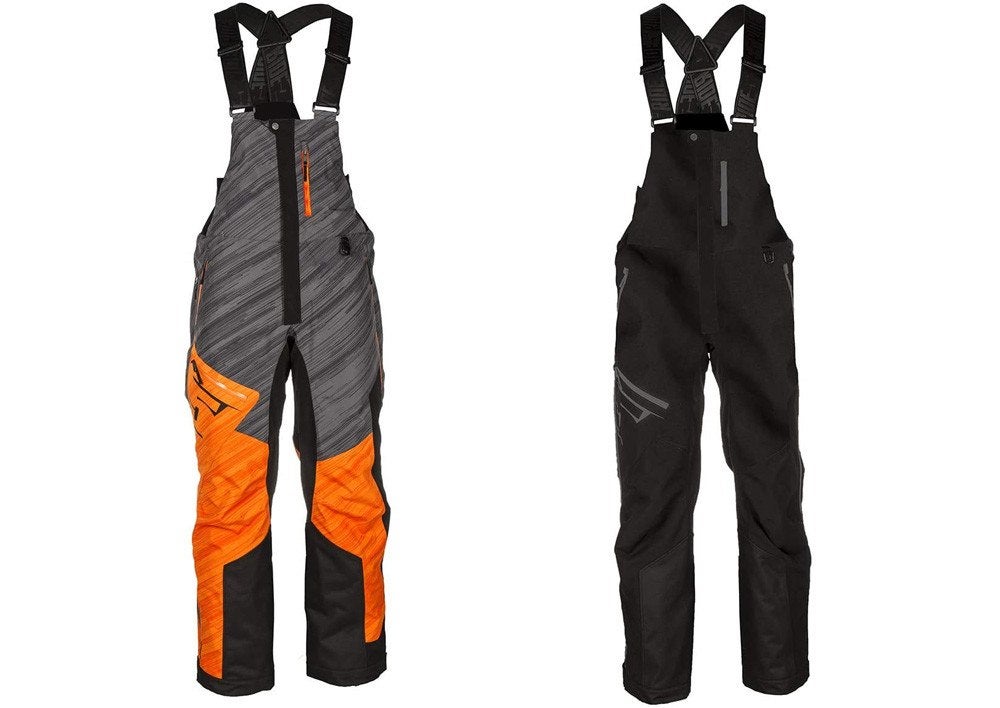 Featuring new and improved 5Tech construction, the 509 Range snowmobile bibs are both completely waterproof and highly breathable. What's more, the 300D Cordura polyester goes a long way in providing you with a super warm and comfortable riding experience.
Thanks to 200 grams of Thinsulate lining, you can enjoy your snowmobile in sub-zero temperatures without issue.
Oftentimes, insulated clothing can bog you down with its heavy design and weight. But that's not the case here at all. Quite the opposite, in fact. 509's Range insulted bibs are lightweight, giving you plenty of freedom to enjoy your time with your snowmobile.
While these aren't the cheapest snowmobile bibs available, they feature the technology and build quality smart snowmobilers look for.
FXR Women's Renegade FX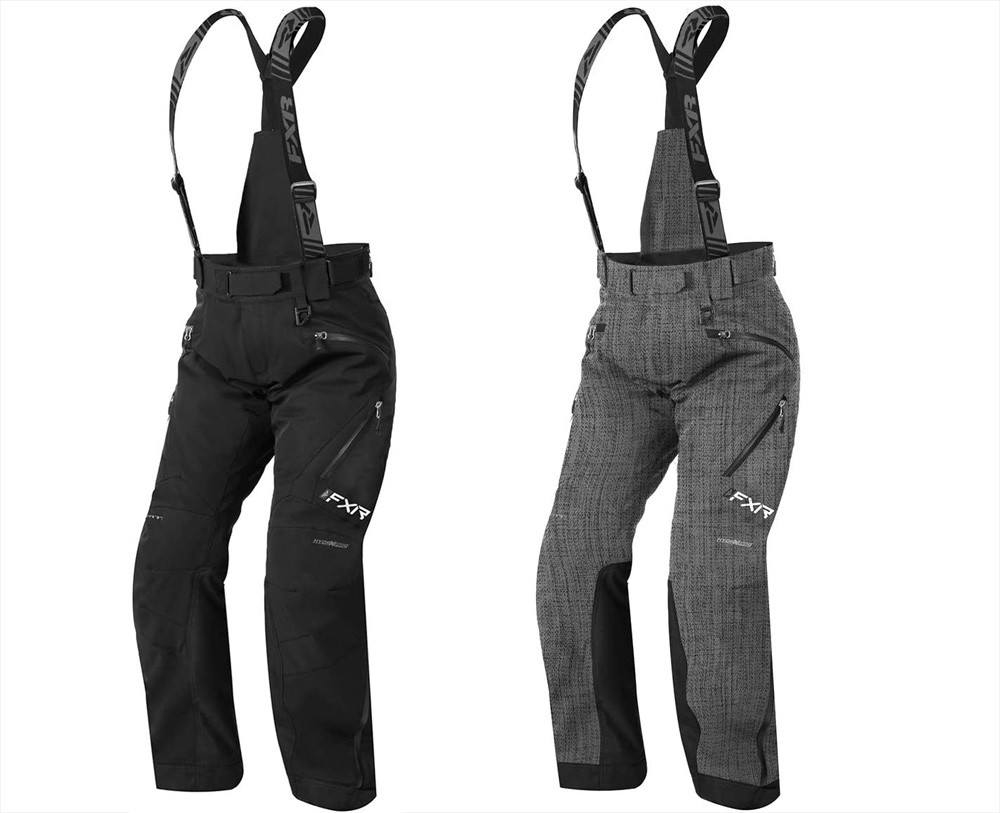 For the ladies, FXR offers a range of bibs and pants including the impressive Renegade FX. Seams are sealed in the most important parts of the FXR Women's Renegade FX, ensuring that your body stays warm where it matters the most.
And thanks to reflective inserts, you can feel safe while out in the snow. You will also really appreciate the adjustable waist that's built into these bibs. It's so easy to find the perfect fit because of this unique and effective system.
Another huge plus is the waterproof zipper system. Now you can pack your cell phone right along with you without fear of it getting water damaged. The pockets on these bibs are placed in easy-to-reach areas, adding further comfort and convenience to what is already an exceptional pair of snowmobile bibs.
Klim Tundra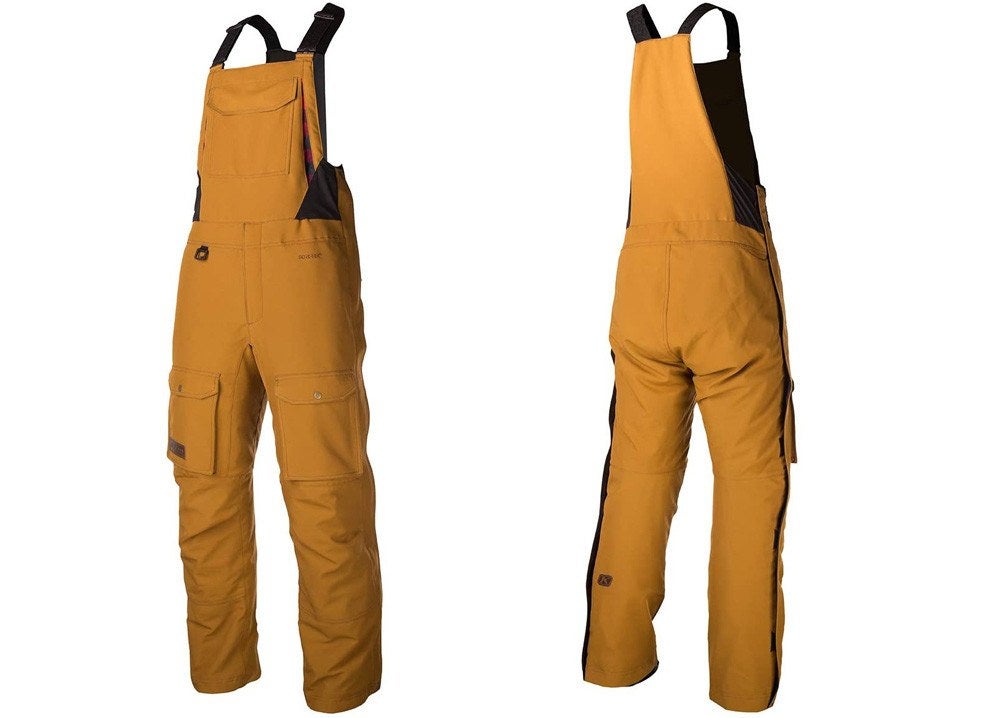 If you've been looking for a tough and durable pair of snowmobile bibs, you will absolutely love what the Klim Tundra brings to the table. Armed with Gore-Tex, you're investing in a bib that is designed to withstand plenty of use and extreme temperatures.
You can also look forward to a total of 480 grams of 3M Thinsulate insulation to keep you warm. In fact, these are rated the warmest snowmobile bibs that Klim has ever designed. Not only are they incredibly warm and cozy, but they are totally waterproof, as well.
You certainly won't have to worry about feeling waterlogged after a long day of snowmobiling. There's even a hand-warming pocket built into the front of the bibs that serve to keep your hands feeling toasty thanks to its Buffalo plaid liner.
Castle X Phase Bib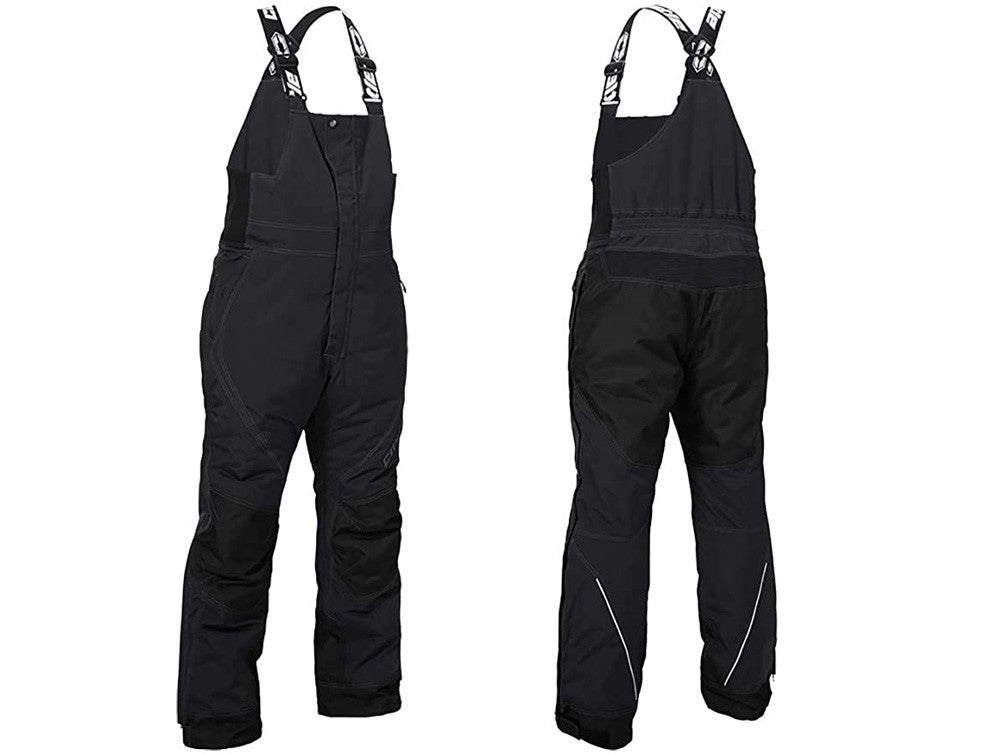 A more affordable snowmobile bib, the Castle X Phase is built with high-performance polyester and a durable nylon shell.
You'll also really appreciate the Ven-Tex 2.0 and DWR outer coating. These materials combine to deliver durable, breathable, waterproof, and windproof snowmobile bibs that are built to last.
What's more, there are 150 grams of 3M Thinsulate to ensure that your body stays warm and toasty while you're out in the frigid elements. For the price, Castle X has successfully delivered one of the best snowmobile bibs around.
Castle X Women's Platform Bib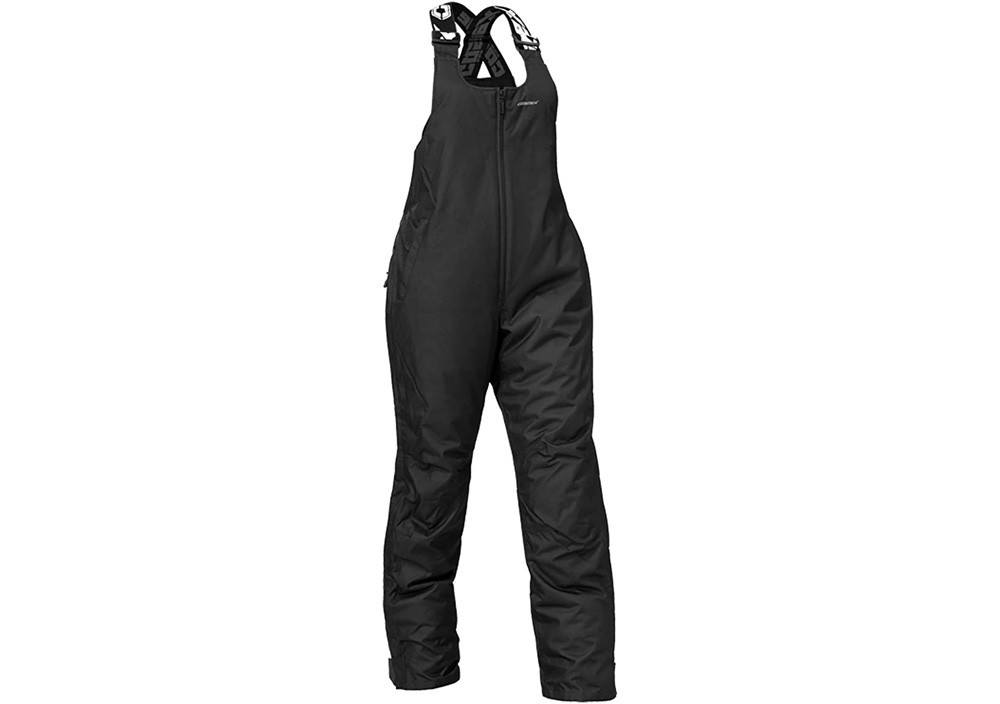 Another option for women is the Castle X Platform bib. This is one of the most affordable snowmobile bibs available, but that doesn't mean it is lacking in features. You'll find plenty of warming insulation on board, ensuring that you stay warm and dry during your snowmobiling ventures.
Equipped with 150 grams of ColdShield quilted insulation, these bibs make a great addition to the rest of your snowmobile wear. DWR coating and water-resistant materials round what is an excellent, affordable, and effective pair of snowmobile bibs.
What to look for in snowmobile bibs?
When looking for snowmobile bibs, you want them to be warm, waterproof, and comfortable. The more insulation, the better. Stretchy fabrics are a big plus, too, and go a long way in providing comfort and freedom of movement.
For added comfort, you want a pair of bibs that are plenty breathable. This will help keep both you and your snowmobile bibs warm and dry.
How much insulation do you need in a snowmobile bib?
This really depends on where you ride and how active you are. If you snowmobile off-trail and move around your sled a lot, you can get away with less insulation (100-150 grams). But for high-mileage trail riders, more insulation (200+ grams) will better protect you from the elements The middle ground for comfort and warmth is around 200 grams of insulation.
We are committed to finding, researching, and recommending the best products. We earn commissions from purchases you make using the retail links in our product reviews. Learn more about how this works.