Best Snowmobile Balaclavas To Keep You Warm While You Ride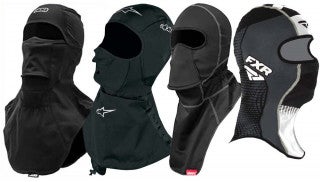 A balaclava is the perfect partner for a snowmobile helmet
Snowmobile balaclavas pair perfectly with your helmet to keep you (and your head) warm on the trail. But with so many to choose from, how do you know which one to go with?
We've got you covered there with our buyer's guide to the best snowmobile balaclavas. Here, you'll find balaclavas from the top brands in the industry. So with that, let's jump right in.
FXR Shredder Tech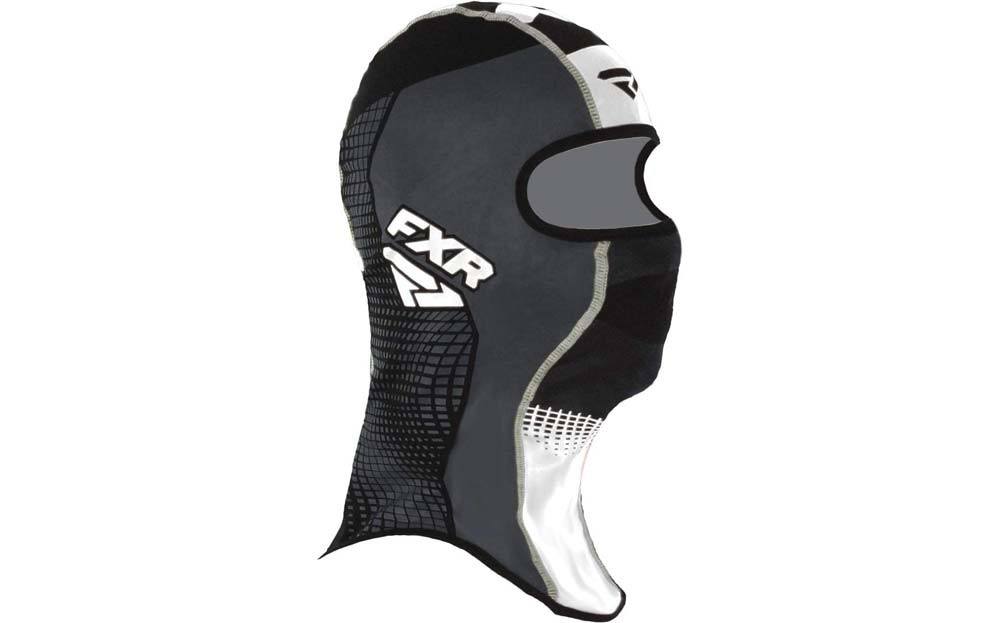 If you're looking for a budget-friendly approach to staying warm, you'll want to consider the FXR Shredder Tech balaclava.
Thanks to FXR's proprietary wind-stop system, you get comfy four-way stretch mapping that prevents the cold from getting under your helmet. And if you already own FXR's Cold-Stop Anti-Fog masks or helmets, the Shredder Tech balaclava is specifically designed to accommodate them.
Although this FXR snowmobile balaclava doesn't have a large wind skirt, its lengthy neck does a fine job of stopping unwanted outside air and snow from finding its way in.
If you wear goggles or glasses, you'll appreciate the eye-link that prevents the eye-port from stretching. This serves to provide greater longevity and lasting performance.
Material-wise, FXR opted for an ultra-lightweight brushed inner made of polyester-spandex. In doing so, you can look forward to both a great fit and protection from chilly temperatures.
FXR Black-Ops Elite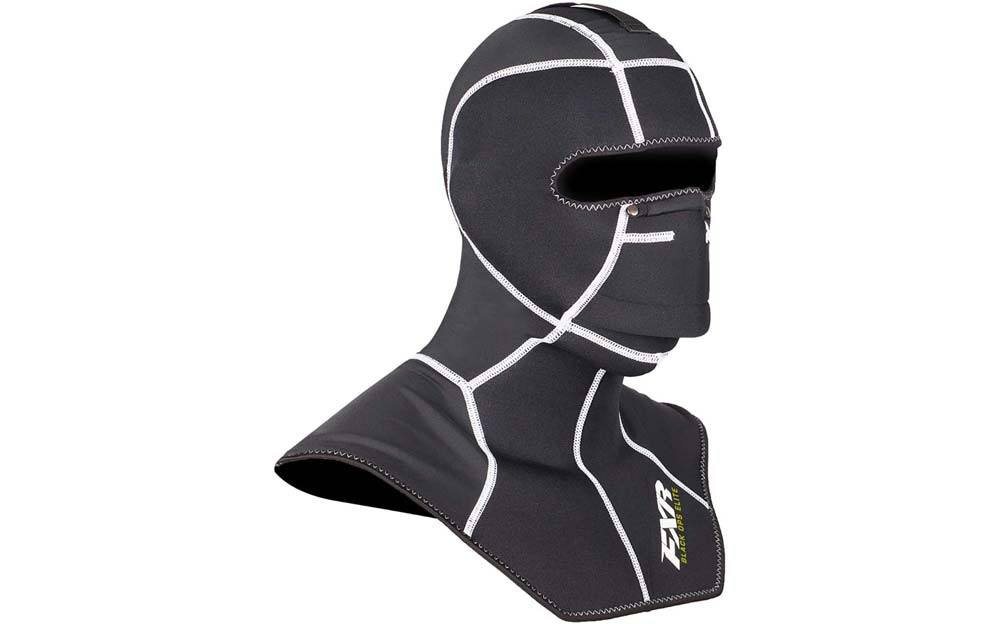 Whereas the Shredder Tech is FXR's affordable snowmobile balaclava, the FXR Black-Ops is the brand's premium offering.
The Black-Ops comes with a wide chest and shoulder area to prevent the wind and cold from reaching you. As well, the four-way stretch mapped, wind-stop system is designed to block wind and dramatically reduce the chance of frostbite in critical areas that other snowmobile balaclavas can miss.
According to FXR, the Black-Ops is designed for moderate to extreme cold weather riding. It comes with a gusseted rear zipper that opens large for easy on and off, while a neoprene nose mask helps redirect your breath to prevent fogging.
Other features include laser-cut breath holes under the neoprene nose mask and mid-weight lycra banding at the top of the head running down the neck for improved fit and breathability.
509 Heavyweight Pro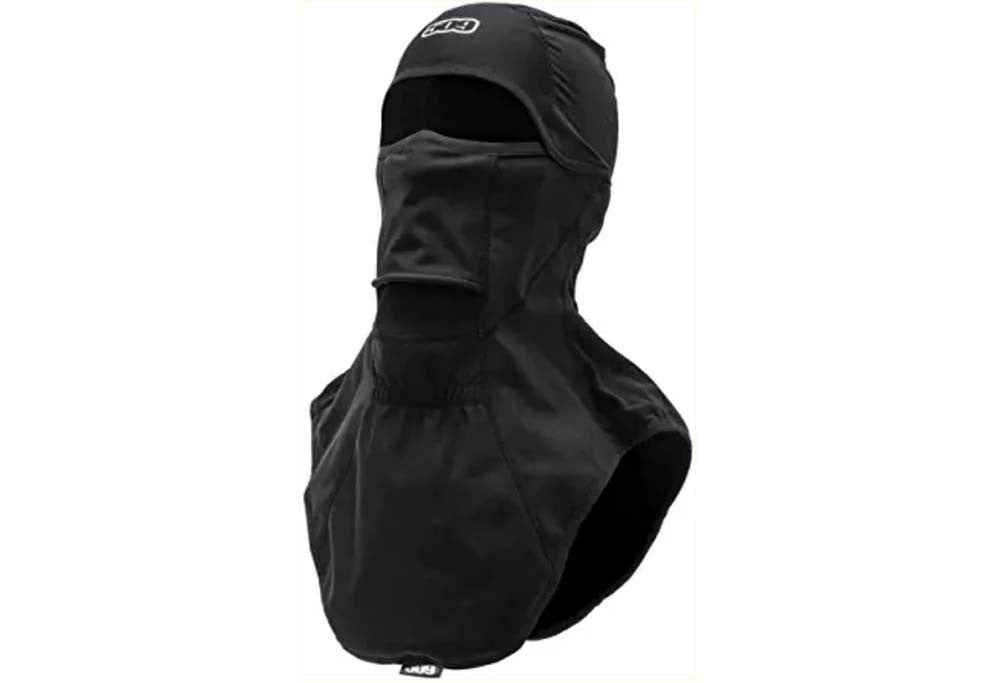 Industry mainstay 509 enters the fray with its Heavyweight Pro snowmobile balaclava – designed for extreme cold riding conditions and to be used instead of a helmet breath box.
Features include breathable vent panels around the mouth to reduce fogging, moldable metal nose piece for a perfect fit, and technical windproof front paneling material to keep the cold air out.
509 also added a longer cut for added protection for your neck and a downward breath deflecting design to help keep your visor or goggles from fogging up. It also comes with a hinged panel design that lets you wear it over or under your mouth.
509 makes several different snowmobile balaclavas, but the Heavyweight Pro is the one you want when the temperatures really start to drop.
Castle X Deflector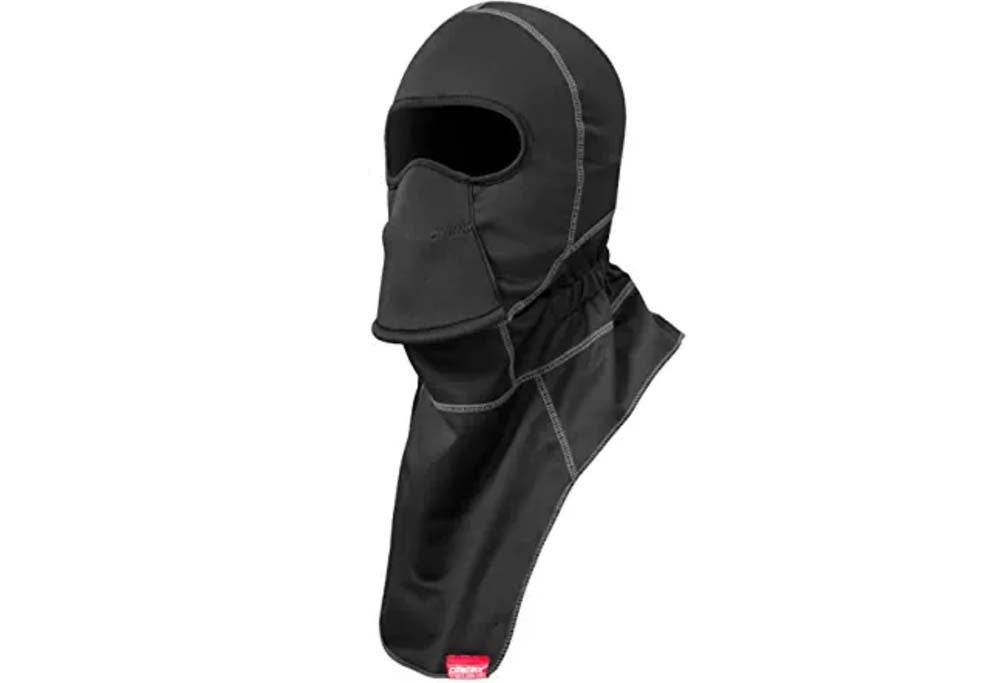 Castle X has its own line of snowmobile balaclavas and our favorite is the Deflector.
Designed for colder conditions, the Castle X Deflector features a built-in neoprene breath deflector to go along with Dupont Coolmax material on the face and the top of the head for moisture wicking performance.
As well, a Dynamic 4-way flex 360 degree wind skirt made with Ven-Tex windproof material protects vulnerable areas from the biting cold as you ride.
Castle X built the Deflector with a Spandex panel across the back of the head for a comfortable and secure fit under your helmet.
AlpineStars Winter Touring Balaclava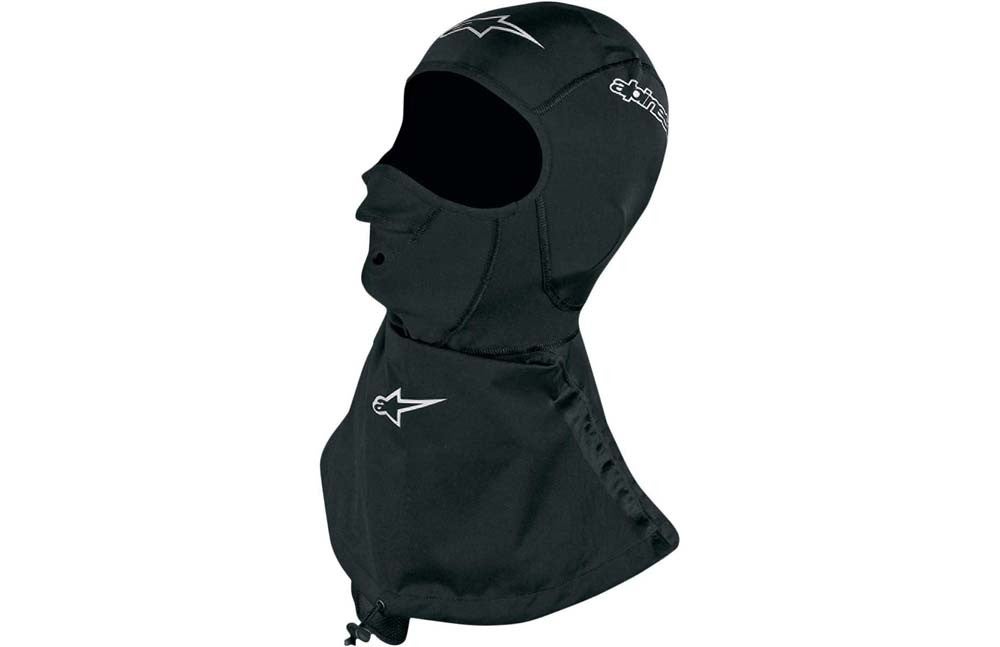 Snowmobilers aren't the only ones who ride when it's cold outside. There are some truly hardcore motorcyclists out there who are always looking for ways to keep warm and the AlpineStars Winter Touring balaclava is one product the two-wheel community turns to.
This balaclava comes with a waterproof and windproof neck skirt to cover the collar of your jacket (though we like to wear ours tucked inside the collar). To keep you comfortable while wearing a helmet, this balaclava features flatlock seam construction and double-sided Lycra panels.
Finally, an open nose panel helps direct your breath away from your visor to help prevent fogging.
Ski-Doo Mountain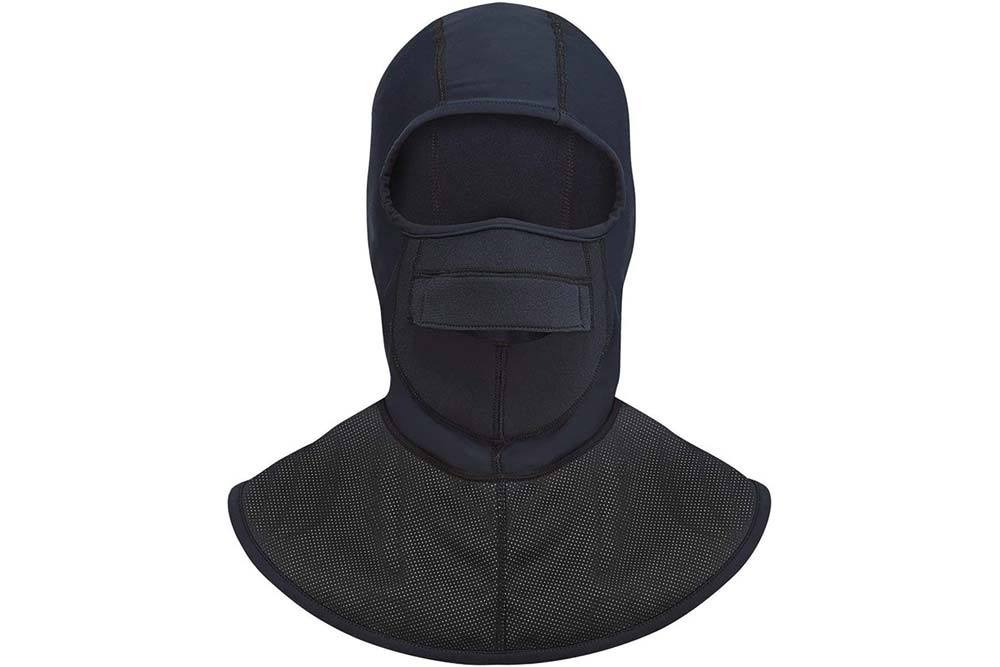 Ski-Doo's Mountain is a robust snowmobile balaclava that's made from neoprene. It sports a brushed inner surface that ensures you're getting a comfortable fit. What's more, the neoprene serves to provide effective moisture prevention when breathing.
You're able to breathe clearly, but without it causing your goggles or face mask to fog up. Flat-lock seams lay flat against your head and neck to prevent discomfort when you put on your helmet. The Ski-Doo Mountain consists of 65% nylon, 20% polyester, 10% spandex, and 5% synthetic rubber.
These materials are designed with comfort in mind so they don't rub against your skin when in motion. The Mountain is quite stretchy, too. As such, you can ensure that you're investing in a comfortable, form-fitting snowmobile balaclava.
We are committed to finding, researching, and recommending the best products. We earn commissions from purchases you make using the retail links in our product reviews. Learn more about how this works.