Snowmobile Hall of Famers Honored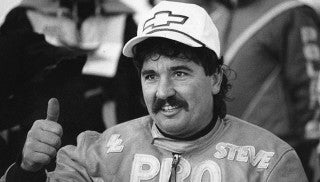 Northern Wisconsin to see two Hall of Fame ceremonies
Beginning in Eagle River in September and concluding at St. Germain in February, northern Wisconsin will play host to two Hall of Fame ceremonies honoring those who have helped make snowmobiling history.
Snowmobiling VIPs and Hall of Famers will gather in Eagle River, Wis. to celebrate the induction of four new members into the International Snowmobile Hall of Fame the weekend of September 26th. Then a few months later, on February 13, 2016, the racing-oriented Snowmobile Hall of Fame and museum located in St. Germain will honor another four inductees and highlight the weekend with its annual "Ride with the Champs" event.
Wisconsin has long been recognized as one of the earliest supporters of organized snowmobiling and snowmobile competitions, holding the first world championships in Eagle River more than 50 years ago. Today Wisconsin is home to the two preeminent snowmobile halls of fame. ISHOF, the International Snowmobile Hall of Fame, is located next door to the World Championship Derby track in Eagle River, which bills itself as "The Snowmobile Capitol of the World." This organization will welcome four new members to its list of Hall of Fame snowmobilers.
The four being honored represent snowmobiling from East to West.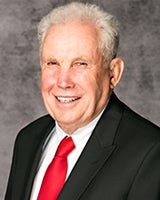 Paul Crane – From New Hampshire, Paul Crane will be inducted in the Hall of Fame for his efforts in organizing the sport. He also has the distinction of being the first person to ride a Ski-Doo snowmobile in the United States back in 1959. He was immediately smitten by those "light-footed" machines that traveled over snow and began to be involved in promoting and developing the sport. He founded snowmobile clubs, organized many racing events both in winter and summer. He served as chairman of numerous snowmobile events and organizations, sold most major brands of snowmobiles from his Crane's Sporting Goods store, and developed a grooming program for his area.
He currently operates a beautiful museum that showcases the history of snowmobiles with more than 85 different sleds displayed and another 40 in storage. Paul Crane, in his mid-70s, is still as active as always in promoting the sport of snowmobiling. It's a passion that has earned him a well-deserved membership in the International Snowmobile Hall of Fame.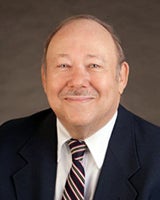 David Wells – Another Easterner, David Wells of New York has chronicled the sport of snowmobiling for more than 40 years, by contributing interesting, accurate, pro-snowmobiling articles to numerous publications covering a variety of topics. His love of the sport started in 1967 when a friend gave him a ride. It kindled a fire that burns to this day. He soon got a job at the Arctic Cat distributorship and immersed himself into all phases of that end of the business for eight years. David had a knack for writing and spent the next 35 years with camera and notebook covering snowmobile racing and recreational events in the northeast. David was on the ground floor of several magazines that were developed to promote the sport. He has held many offices in his local club, county and state levels. He has been a member of the New York Governor's Snowmobile Advisory Council for more than 15 years. Numerous companies have hired David to advise them as a freelance marketing consultant, he has ghost written numerous articles for them and has written about the joys of snowmobiling in various non-snowmobile media. As his 70th birthday approaches, David Wells has earned his membership in the International Snowmobile Hall of Fame.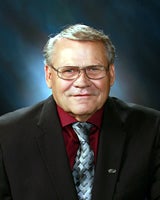 DeLyle Pankratz – An important Trail & Program Developer in the state of Minnesota, DeLyle Pankratz, like his fellow honorees, fell in love with the sport on his first ride. That first experience was on a new 1967 Evinrude and it convinced DeLyle that snowmobiling was for him. By 1970 he had his own sled and has been active in the sport and promoting it ever since. Living in the northeast sector of Minnesota, DeLyle recognized the need to connect several smaller snowmobile trails into what would become the Taconite Trail in Minnesota's Iron Range area. This ignited his passion for trail development and put him at the forefront of all aspects of recreational trail development, maintenance and promotion. He enjoys the challenges of working with the grass roots level and up to the county, state and national levels to develop new trails. His leadership has been seen in many local, state and national offices, where he has earned awards on all levels. He now joins the membership of the prestigious International Snowmobile Hall of Fame, on which he has also served as a board member for more than  20 years.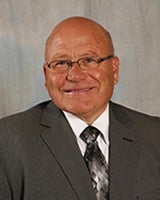 Duane Sutton – Representing the western snowmobiler, South Dakota's Duane Sutton enters the Hall of Fame under the "Volunteer" classification, which he personifies to the highest degree. Starting in 1966 when his Dad brought home a sled for the family to ride, Duane embraced the fun and enjoyment of snowmobiling and always strives to bring that same enjoyment to as many as he can. Once Duane got involved with organized snowmobiling, he went at it with great enthusiasm and profound leadership capabilities. He served as President of his local club but soon was moving up to offices in the county, state and national organizations. He has involved his family in the sport and all can be seen at numerous events throughout the state in charity rides, fundraising, safety training, signing and grooming events. Duane has served eight years in the South Dakota legislature and was a front-line supporter of snowmobiling. He has served nationally in the American Council of Snowmobile Associations as president and chair of the Midwest Chapter. An unassuming leader, Sutton joins the ranks of the International Snowmobile Hall of Fame.
These four snowmobilers will be honored by ISHOF and fellow inductees at ceremonies scheduled for the evening of September 26th. For more information about ISHOF and the induction ceremony, contact: International Snowmobile Hall of Fame, 1521 North Railroad Street, Eagle River, Wisconsin USA  54521 — Phone: (715) 479-2186 or E-mail: [email protected].
Founded in 1984 by Elmer Cone of Bovey, Min., the International Snowmobile Hall of Fame (ISHOF) is a non-profit organization promoting the recognitions of the recreational and historical aspects of the sport of snowmobiling. ISHOF maintains and sustains a museum open to the public at the World Snowmobile Headquarters in Eagle River. Exhibits represent the evolution of snowmobiles and their various uses from the development of the early model vintage snowmobiles to the present day models. In addition ISHOF continues to recognize individual achievements in the sport of snowmobiling and the industry it has created and invites snowmobilers and non-snowmobilers to browse its website for more information on the individuals who have shaped this favorite Winter sport throughout the Snowbelt.
February Inductions at SHOF
The racing-oriented Snowmobile hall of Fame and museum located in nearby St. Germain also will induct four honorees. That induction will be held February 13, 2016, in St. Germain, and will coincide with the group's annual Ride With The Champs and other events to which all fans are invited.
The Snowmobile Hall Of Fame's 2016 Inductees are: Hubert Fixsen, Steve Houle, Brad Pake and Tom Zernia.
Hubert Fixsen – From Willmar, Minn., Hubert Fixsen was a prolific race-focused engineer for Arctic Cat and John Deere who invented and developed many trend-setting ideas and technologies for snowmobiles. He was also a top mechanic and "wrench" whose expertise helped drivers notch wins in two Winnipeg-to-St. Paul I-500s, an ICCSF Championship and dozens of other cross-country victories.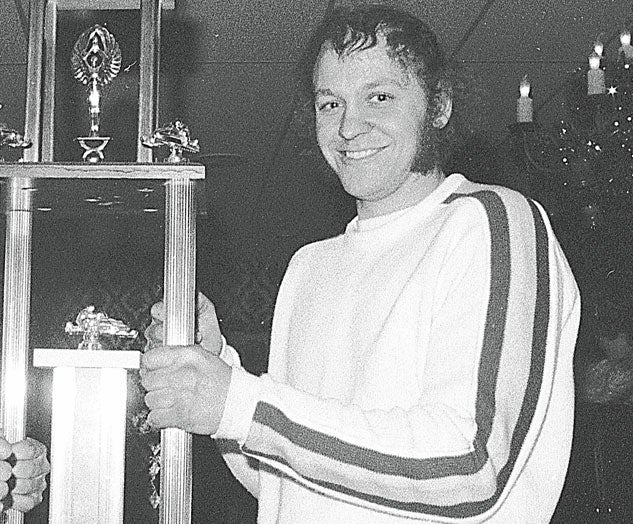 Steve Houle – Fellow Minnesotan, Steve Houle of Forest Lake, Minn., was a premier, multi-discipline racer for Yamaha and Polaris who captured wins and championships in the most prestigious oval, snocross and cross-country events of the 1980s and 1990s. Using his experience and knowledge, he launched Speedwerx, building it into a championship-producing aftermarket powerhouse.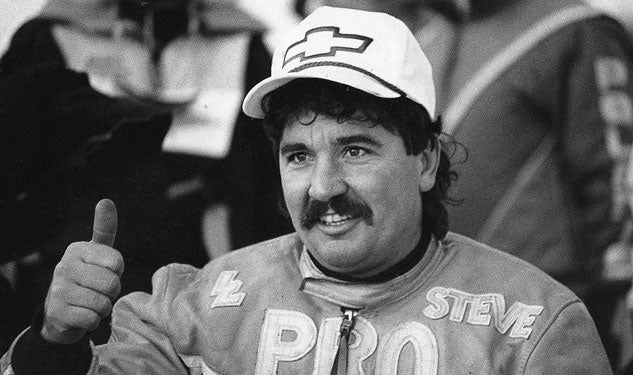 Brad Pake – From Felton, Minn., Brad Pake was a dominant Team Arctic terrain racer in the 1990s. He captured two International 500 cross-country wins, an ISOC championship and victories in multiple snocross and cross-country events.
Tom Zernia – From West Bend, Wis., Tom Zernia was a founder of International Snowmobile Racing, the rules making and governing body for snowmobile competition since 1979. He served as Technical Director and worked diligently creating and enforcing fair and safe rules for all forms of racing.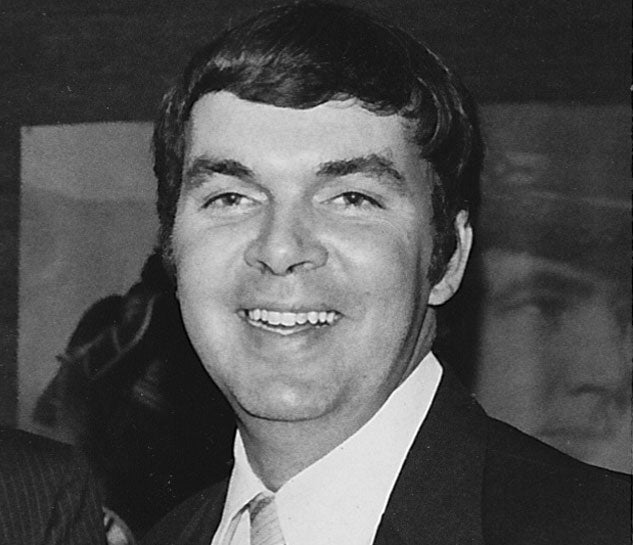 The Hall of Fame welcomes all race and snowmobile fans to its 33rd Annual SHOF Induction Ceremony and Ride With The Champs event. The event is a great opportunity for old-timers and first timers alike to talk shop, chat about racing as well meet, talk and ride with many of the sport's biggest stars. The weekend includes various modern and vintage trail riding opportunities, plus a dinner and induction ceremony. In addition, the Snowmobile Hall of Fame Museum is open for all enthusiasts to see many legendary machines and memorabilia.
For more information about the 2016 Snowmobile Hall of Fame and Ride With The Champs, as well as the museum, visit online at http://www.snowmobilehalloffame.com/.