10 Amazing Places for Off-Trail Riding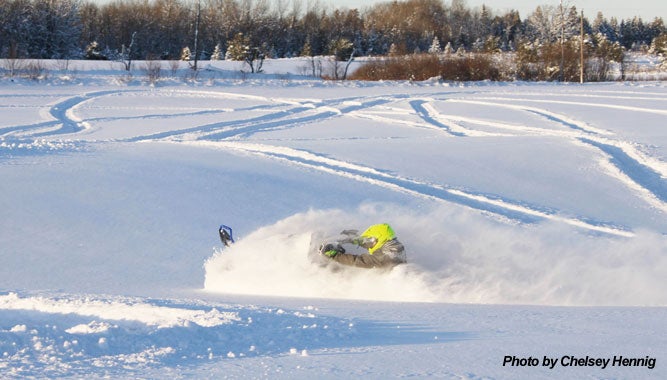 Wawa, Ontario
While the rest of our list consists of Rocky Mountain riding locations, we thought we'd throw you a bit of a curveball by starting in Ontario. Ontario is home to more than 30,000 kilometers of groomed snowmobile trails, but there are impressive boondocking opportunities if you know where to look. We'd suggest you start in Wawa.
Wawa is located about 2.5 hours north of the U.S. border Sault Ste. Marie on Hwy. 17. If you are traveling from afar and don't want to take your own snowmobiles along or don't think your trail sled is up to the task (it isn't), Wawa's Jones Power Sports rents deep powder models (Polaris AXYS Pro RMK 800s in 2015-16). This is also the place to go to get a map of the "Top Secret Boondocking Locations."
What you'll find when you follow the map is deep snow and not a lot of other riders getting in your way.
Few places serve snowmobilers like Ontario and Wawa is no different, offering many snowmobile-friendly accommodations to choose from. The Wawa Motor Inn offers rooms in the main building or two-bedroom log chalets if you've got a larger group and want your own space.
More information about Wawa's hidden off-trail riding can be found at TopSecretBoondockingLocation.com.