5 Reasons to Choose Ontario for Your Next Snowmobile Trip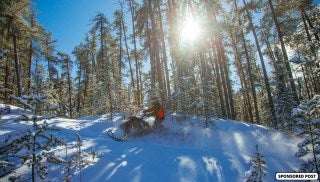 Start planning your next vacation today
It wasn't long ago that we were at the Wawa Motor Inn, just north of Sault Ste. Marie, sitting in front of a warm fire after a day of boondocking in Northern Ontario backcountry. We had just met a group of riders from Michigan, who, we learned, make it a point to return the area every year for their annual snowmobile trip. Over the course of the evening, as we got to know the group better, we got to hear all about their (many) reasons for choosing Ontario as the destination for this important yearly tradition.
Sure, the maple syrup is to die for, and the Canadian bacon keeps everyone coming back, but jokes aside, this group — like many we've encountered in front of a fire post-sled ride — are big fans of Ontario and everything it has to offer sledders. We don't need to write an article boasting about the greatness of the province based on fluff — we've spoken first-hand with snowmobilers who visit Ontario often, and keep coming back, and that kind of devotion speaks volumes. Based off our conversations, research and our own direct experience, here are five key reasons to choose Ontario for your next great snowmobiling adventure.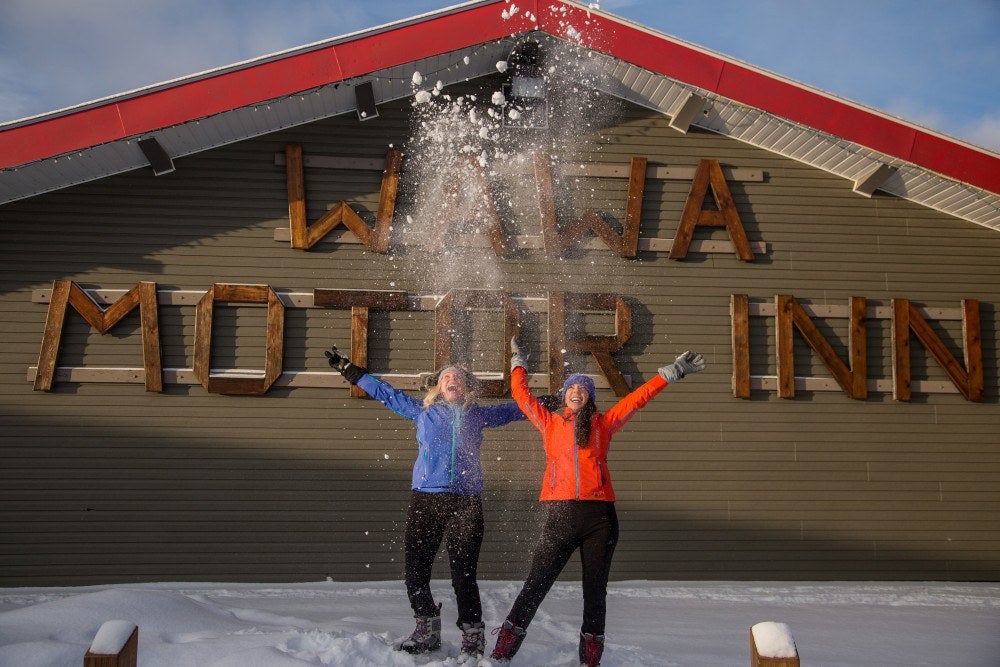 Related Articles:
Amazing Trails
The Ontario Federation of Snowmobile Clubs (OFSC), and local clubs, work hard to maintain trails and keep them groomed for riders throughout the season, and the OFSC recently released a new app that makes it easier than ever to check trail conditions out before riding (along with a host of other useful features). Ontario's snowmobile trails are truly unparalleled, with tight, treed trails, varying degrees of hills and amazing scenery, offering views you can't find anywhere else. Take this view from Devil's Rock in Temiskaming, for instance, which offers a 180-degree vista of both the lake and the neighboring province of Quebec. For ideas and options on where to ride, click here for 33 self-guided tours.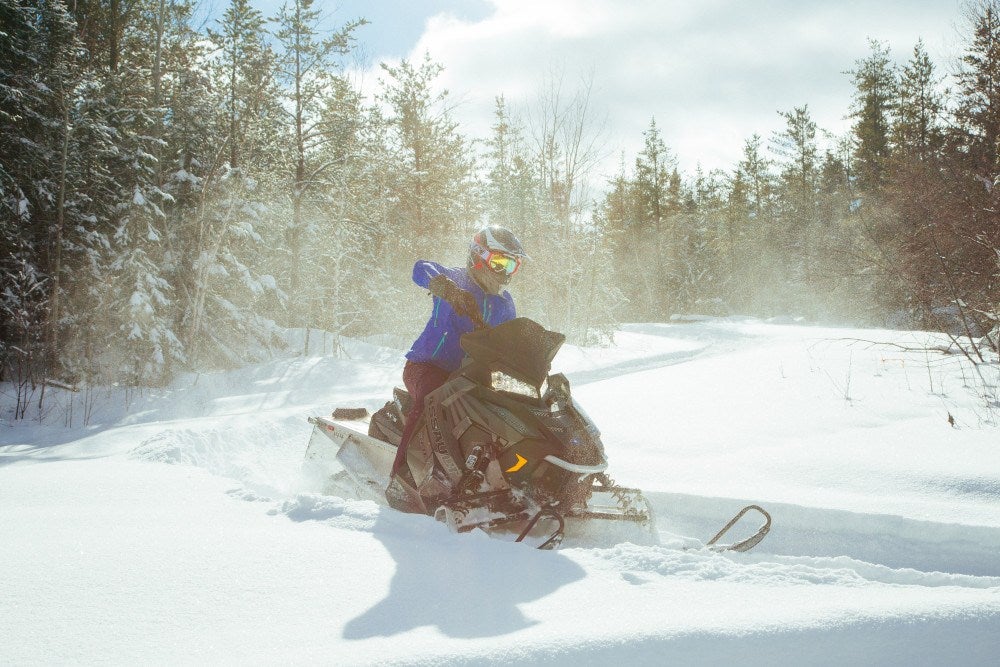 Wonderful Accommodations
Finding a comfy place to rest your head at the end of a long day of riding is no minor consideration. Luckily, Ontario has tons of options for snowmobile-friendly hotels, lodges and cabins, and many located on, or in close proximity to, a snowmobile trail. From hot tubs to on-site restaurants, plentiful parking, and enticing snowmobile packages, many Ontario accommodations cater directly to snowmobilers during the winter months. Click here for the best on-trail locations for staging a snowmobile trip in Ontario.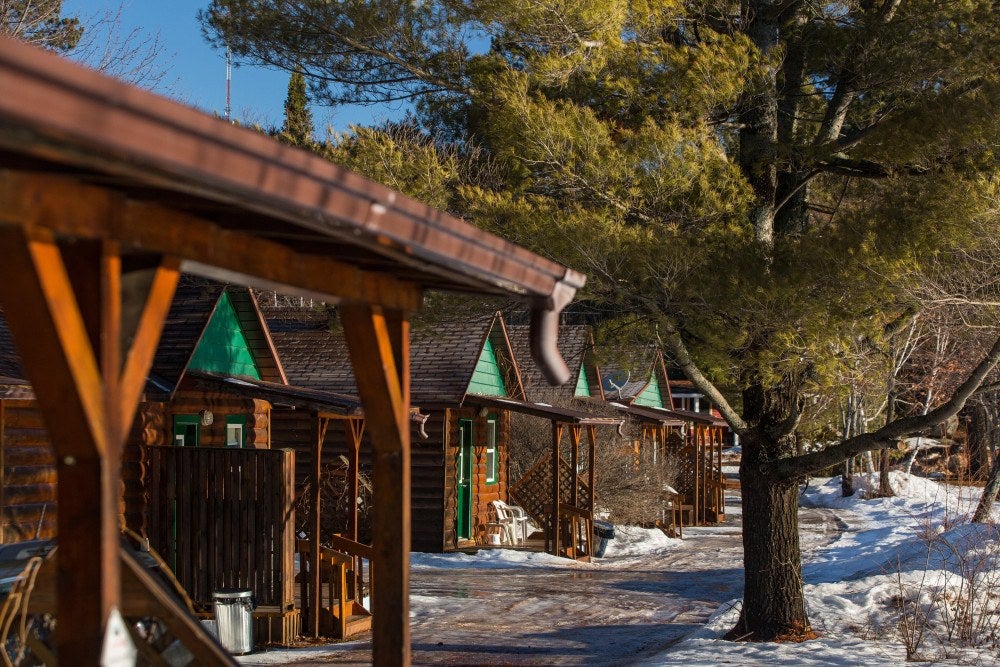 Proximity to the US Border
Fun fact: Minnesota, Wisconsin, Michigan and New York all share a border with Ontario. The province's close proximity to the United States provides American travelers with a fantastic destination to explore, without having to travel far from home. As an added bonus, the American dollar certainly goes further in Canada as well, making for a more affordable vacation destination. Just don't forget your passport, and make sure to do your research to learn everything Americans need to know about sledding in Ontario.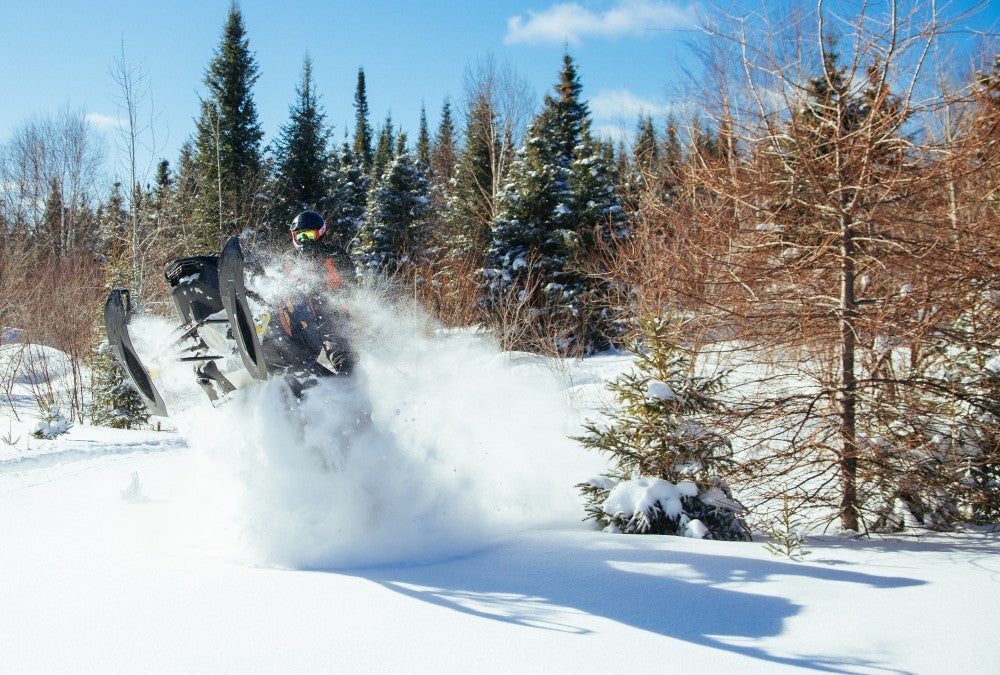 An Abundance of Resources
Ontario has invested a great deal of time and effort in order to produce a plethora of resources and information to support both out-of-towners and locals alike who want to ride in Ontario. From customized snowmobile loops to annual events and tours, plus suggestions for rentals, where to stop for lunch and more, there is certainly no shortage of information. At the end of the day, there's nothing the province wants more than for you to visit, explore their small towns and fall in love with the same great recreational activities locals have been enjoying for years.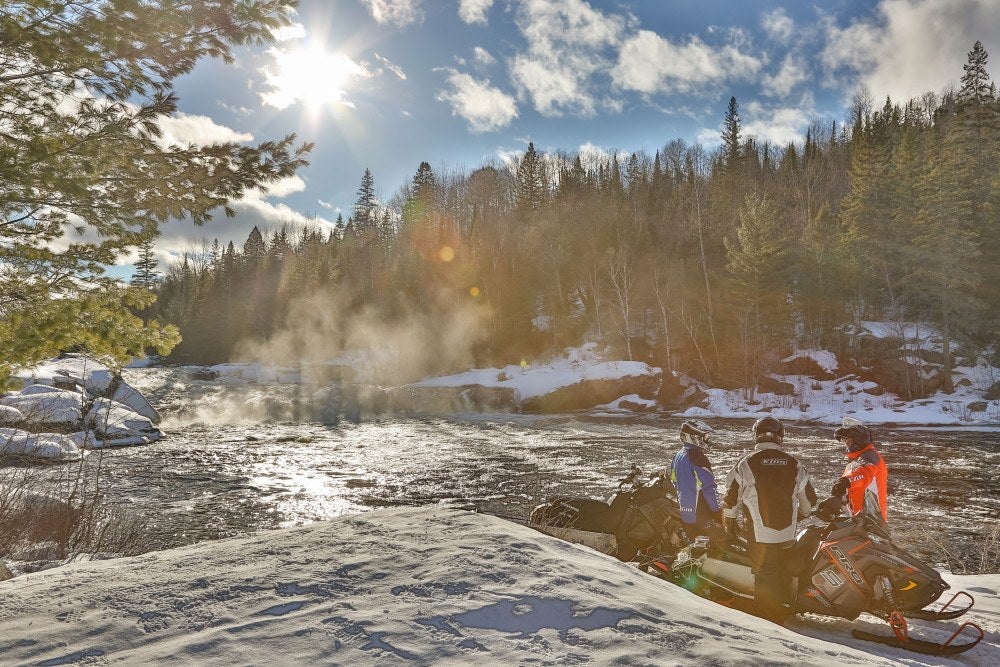 Unparalleled Hospitality
Last, but certainly not least, is the hospitality that visitors to Ontario report finding. Whether it's your server giving you a helpful tip on what trails are open and where to ride, or the tour guide who suggests the best wing place in town, Ontarians are happy to offer a helping hand when needed. And why not? With so many great restaurants, accommodations, and rental operators in the province, visitors truly are spoiled for choice. But not to worry: here are five great snowmobile destinations for 2020 to get you started.
Looking for even more information on snowmobiling in Ontario? Visit NorthernOntario.travel and OntarioTravel.net and start planning your next trip today.