10 Amazing Places for Off-Trail Riding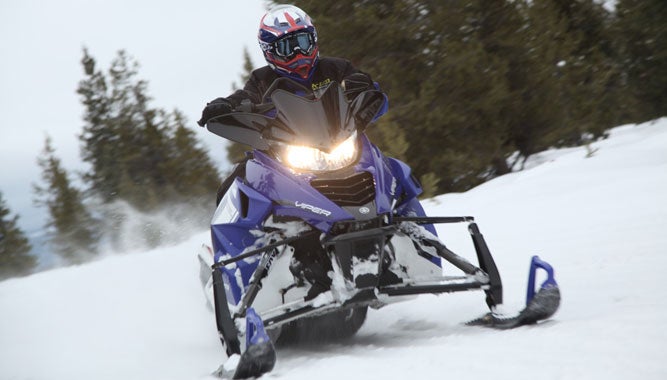 Daniels Summit Lodge, Daniels Summit, Utah
Daniels Summit Lodge is extraordinary in that riders can take in some of the West's best deep-powder, view some rocky and craggy vistas, ride superbly smooth trails, receive guided tours, if needed, and dine and stay in a modern rustic lodge that is exceptionally Western and modern. With Heber City, Park City, and other great Wasatch Area towns to visit, Daniels Summit can take you home to the West for a couple days.
The mountains around Daniels Summit provide the perfect environment for snowmobiling for both guided and unguided rides. Daniels Summit Lodge has a large inventory of rental machines. The Lodge has expert guides to show and keep you safe.
Snowmobiling near Daniels Summit is from mid-November through April. More than 200 miles of groomed trails start right at Daniels Summit Lodge where the trails top out at 10,000 feet. For more information, go to www.danielssummit.com/snowmobiling.