10 Amazing Places for Off-Trail Riding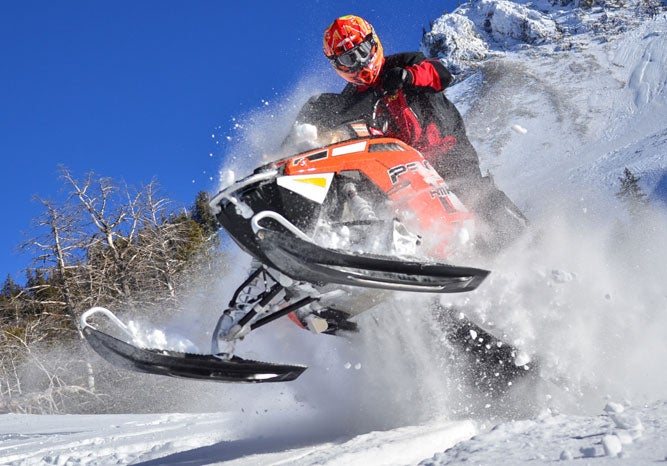 Alpine, Wyoming
The areas near Alpine, Wyo. are some of the best for experienced mountain riders and also, the long-distance single-day trail cruiser. Wyoming Parks and Recreation, grooms the trail system daily (weather permitting) except for an area up over Squaw Creek. Trail riders and mountain riders can drop on into Box Y Ranch (www.boxylodge.com) for some good American grub, burgers, sandwiches and chili; warm up their cold fingers, fill their snowmobile with gas, and move on for more adventures. The backcountry ranges from learner hills to extreme have-your-A-game-on slopes. Know your limits. Take your DSLR or GoPro camera with you and capture the vistas around Blind Bull, Grey's River and beyond. Avalanche awareness and avalanche equipment are highly recommended.
Another great way to the Grey's River and the Blind Bull area is from Pinedale, Wyo., which is a cowboy town with superb pulled pork sandwiches, pizza, prime rib, and any other four star restaurant fixings you would want.
Alpine is also home to Dan Adams and his NXT LVL riding clinics where you can receive backcountry riding skills from one the best backcountry artists in the world. Snowmobile and Timbersled Mountain Horse snowbikes are available for rent. To learn more go to www.nextlevelclinics.com.