Ontario's 5 Best Trailside Restaurants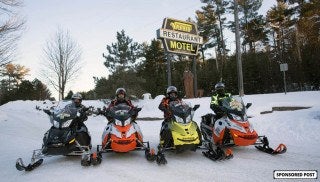 Where to eat while you're out on the trail
Snowmobiling and food go together like maple syrup and pancakes. After working up an appetite over a day of riding, a pit stop for a meal can be a great excuse to warm up, chat with your riding buddies and regroup for the next leg of your epic snowmobile adventure. But the whole point of spending a day snowmobiling is maximizing time spent on your sled; luckily, Ontario plays host to a number of great restaurants located right off of OFSC trails, making them extremely easy to access by snowmobile, so you can get you and your crew fed and back on the trail.
Beyond just the chance to reset and refuel, there are many pluses to stopping at a trailside restaurant: talking to the locals, whether you're one or not, just adds to the fun (and might even net you a new trail to try out!). We have many great memories of hanging gloves near the fire, boots unlaced and warm hot chocolate in our hands, while chatting with other riders about where they're from, where they're headed and what's next on their winter adventure bucket list.
Whether it's poutine, chicken wings or a hearty, warming soup you're after, these five restaurants have got you covered no matter what area of the province you're in. (And if you're looking for an even more expansive list, check out 50 of Ontario's best snowmobile restaurants here.)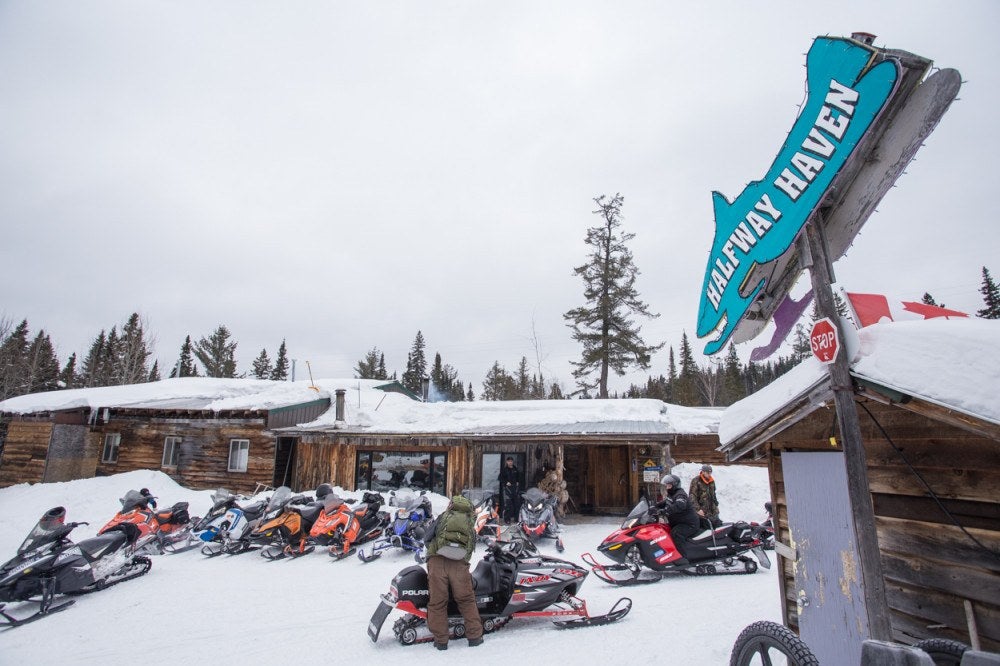 NORTHERN ONTARIO
Located in Algoma Country, Halfway Haven Lodge is right off the TOP D trail. In addition to lodging, this location offers food and fuel, due to its more remote location — making it an excellent one-stop shop for snowmobilers from Ontario, Michigan and beyond!
Catering to outdoors enthusiasts of all types, Valois' is located off TOP A112A trail. Be sure to try one of their signature burgers, or opt for a bowl of one of their homemade soups, which change daily. With plenty of space for snowmobile parking, this location also features accommodations for those interested in staging out of the Mattawa area.
CENTRAL ONTARIO
In business since 2014, Cast Iron Restaurant features quality, homemade pub-style food. Located off of the TOP D 102B trail in the Explorer's Edge region, it also offers a large parking lot for sleds. Ride in for owners Andrea and Tyler's popular Wing Night on Thursdays, or Prime Rib Saturday Nights. Whenever you go, it's hard to go wrong with this Baysville, Ontario restaurant — no matter what you might be craving.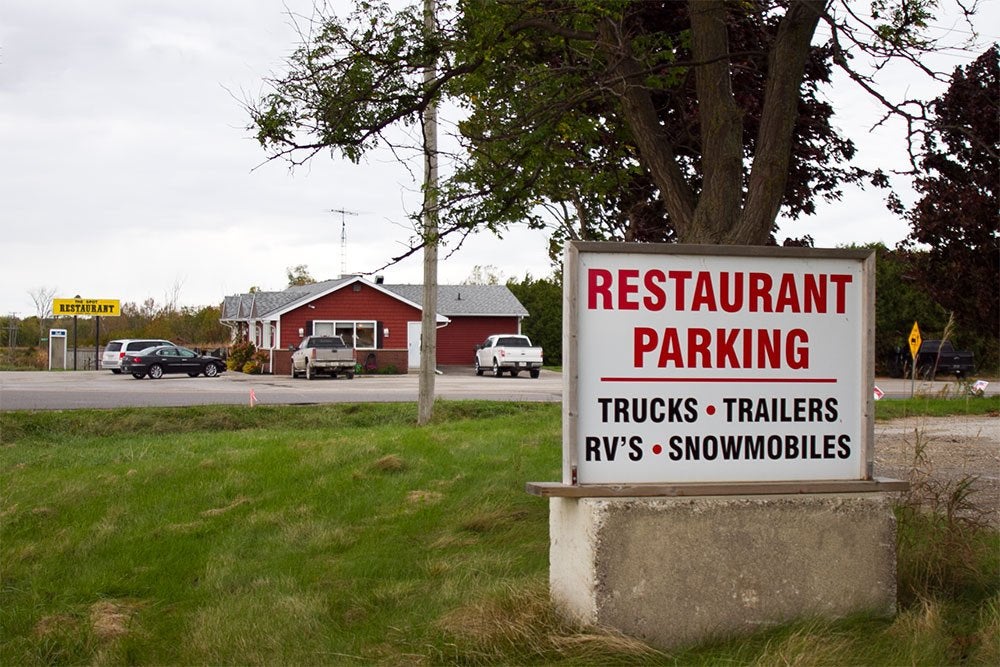 WESTERN ONTARIO
Located in Mount Forest, Ontario off TOP B111, this is the spot to go (pun very much intended!) for home cooking, seven days a week, three meals a day. Family-owned and operated by the mother/daughter team of Marie Plume and Dana Logan, The Spot has been bringing in the snowmobiling set with daily specials, all-day breakfast, plus amazing butter tarts for those with a sweet tooth. Come winter, the overflow parking next door becomes a de-facto lot for sleds of snowmobilers who have traveled far and wide for Marie's famous home-baked pies.
EASTERN ONTARIO
Just off the TOP E109 trail in Ontario's Highlands, The Ash Grove Inn – like a few spots on this list – features a restaurant/motel combo that makes it a favorite for both locals and tourists visiting the area. Traveling with a crowd? Not to worry: the restaurant has plenty of space for groups of riders, and, just as importantly, large tables to rest all your gear on. A wide selection of tasty food, including gluten free and vegetarian options, ensures there's something for everything in your crew – meaning the only thing you'll argue over is which trail to hit next.
Looking for help planning your next Ontario snowmobiling adventure, now that you've got the food part covered? Head to OntarioTravel.net and NorthernOntario.travel for loop tour suggestions, info on local snowmobile clubs and meetups, and plenty of helpful tips and invaluable resources.
Lead photo courtesy of Craig Nicholson, The Intrepid Snowmobiler