Tips & Tricks: Ski Alignment + Video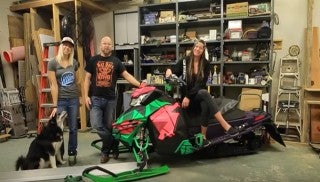 A "simple" Ski Alignment is one of the last and most important maintenance items you can perform on your snowmobile.  Riding trails while your sled is darting all over the place is annoying, tiring, and dangerous.  If you're experiencing that, first check your carbides to ensure they're not bent, and especially for any sharp/broken edges.  If your carbides are in good condition, then it's time for a ski-alignment.
Before my time with Snowmobile.com, I shot a ski alignment video with my "Besties" Shelby Mahon of Backcountry Motorsports Media, Katie Erb and of course Sambuca.  We hope that even the ratchet strap idea helps you with your own process.
We hope you enjoy, we sure had fun!