Best Ski-Doo Renegade Accessories and Upgrades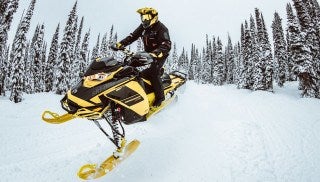 Get more out of your Renegade with the right accessories
To help you take your Ski-Doo Renegade to the next level, we've found some of the best available accessories and upgrades for your consideration.
Are you on the hunt for the best Ski-Doo Renegade accessories to deck out your ride? Our team of snowmobile experts have discovered some of the best accessories we feel are worth checking out before heading out on your next ride.
1. Editor's Choice: Ride On Cover (ROC) System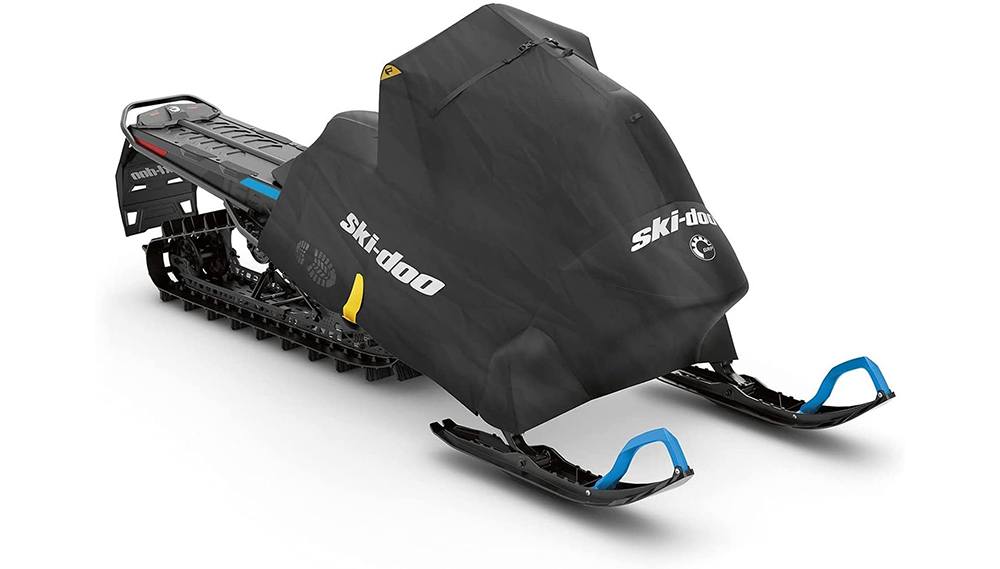 If your Ski-Doo Renegade is between 129 and 175 inches, this Ride On Cover (ROC) System is our favorite Ski-Doo Renegade accessories that you can get. We love the quick-release buckle system that comes standard with the cover, and it's a cinch to operate your Ski-Doo Renegade while the cover is in place.
Instead of having to take off the cover just to move your vehicle, simply leave it locked in place and steer with ease. This feature means that you can load and unload your snowmobile on or off of a trailer without removing the cover. This also means that with the Ski-Doo Ride On Cover, you can look forward to your Renegade staying protected while you transport your equipment. This is a big plus in our books, as it provides convenient operation with less hassle to worry about.
The Ski-Doo Ride On Cover System is a little more expensive than some budget offerings, but you can't argue with the quality and fit that this unit provides. It looks great, too.
2. Best Mechanical Upgrade: SPI Lower A-arms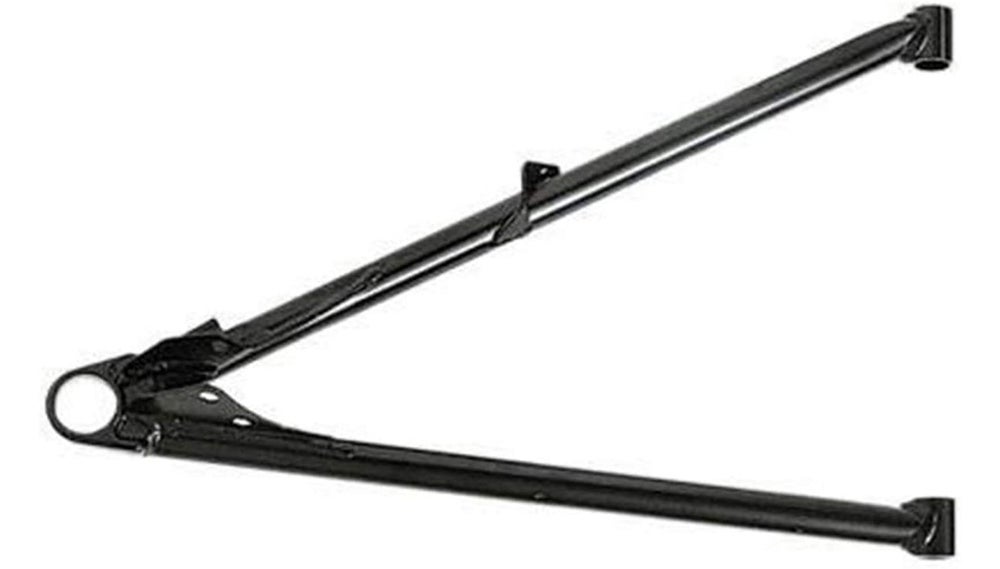 If you're looking for Ski-Doo Renegade accessories that not only make your sled lighter, but also add strength to a key component, consider investing in the SPI Lower A-Arm. This 4130 Cro-Moly steel part is designed to give your snowmobile greater strength and durability while reducing its overall weight.
It's the perfect upgrade for your Ski-Doo Renegade, and will add further value to it as well. With less weight, you can look forward to easier maneuverability and control while you're out in the snow. It's worth noting that you're going to need to supply your own ball-joints.
3. Best Performance Upgrade: GGB Exhaust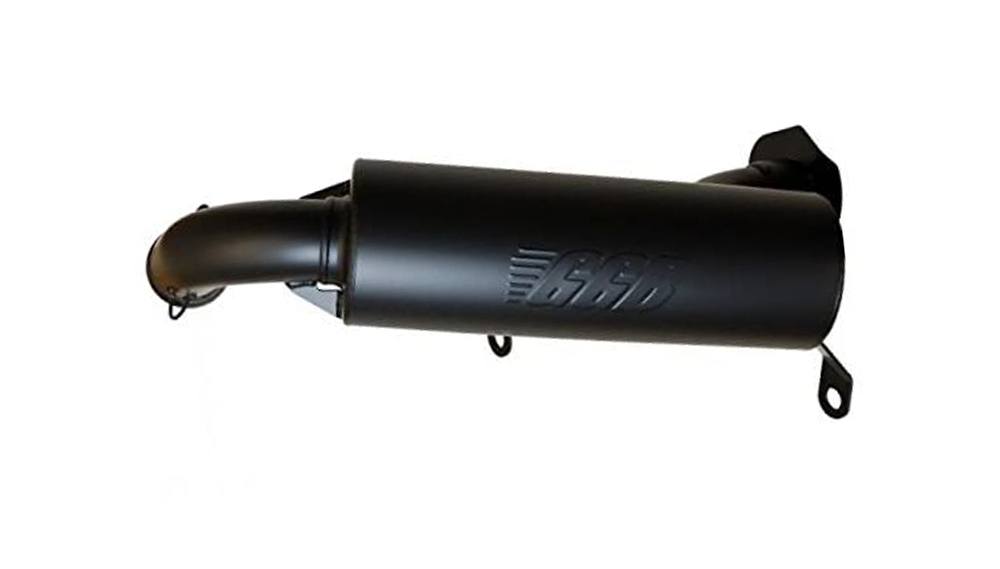 If you are looking for a way to improve throttle response and save a bunch of weight, this GGB exhaust is one of the best Ski-Doo Renegade accessories you can get.
Designed for Ski-Doo snowmobiles equipped with the 800 E-TEC engine, this muffler offers a straight flow through design and an aggressive exhaust note. Best of all, fuel and clutching mods are not necessary prior to installation. You simply replace your stock exhaust with this one and you are good to go.
One point of consideration – this is significantly louder than the stock exhaust (+4-6 dB at idle and +10-18 dB under load vs. stock), so make sure it is legal in your area to have a louder machine.
4. Best Long Range Ride Accessory: LinQ Fuel Caddy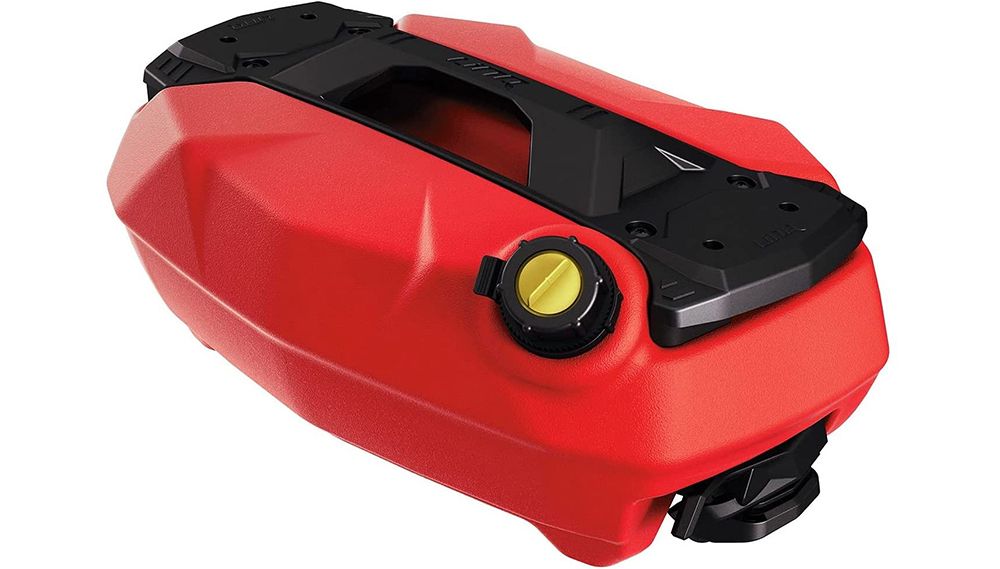 If you like to ride off the beaten path, carrying some extra fuel with you can be a life saver. This LinQ fuel caddy is designed to fit Ski-Doo snowmobiles with the Rev G4 and Rev XU chassis.
This particular LinQ fuel caddy can carry up to 15 liters/4 gallons of fuel and features a new design for easier pouring. It also allows for a LinQ tunnel bag to stack on top for additional storage.
It is worth pointing out that some customers complain that you need to purchase a shim kit so it will properly fit on the Renegade's tunnel.
It's also not exactly cheap, but there is some comfort in buying a Ski-Doo accessory made by the actual manufacturer.
5. SPI Ripper Wearbar and Carbides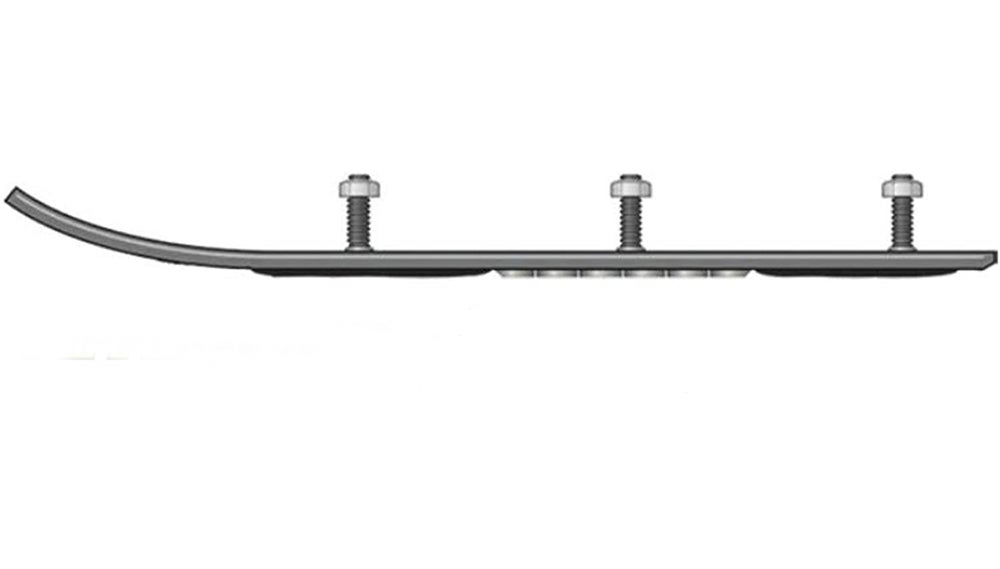 SPI makes the list yet again, this time with its Ripper Wearbar and Carbides. You get all of the necessary Nyloc fastening nuts included with this set, ensuring that you'll have everything you need to successfully upgrade your Ski-Doo Renegade.
The carbide runners are incredibly durable, thanks to their YG13 tungsten construction. You'll have the peace of mind that your snowmobile is equipped with high-quality components when you've finished installing these upgrades.
You get both runners with this set at a price that is commendable. And while you can expect longevity from SPI's Ripper Wearbar and Carbides, this is further cemented by the fact that they are rust-resistant. You can safely and confidently enjoy the snow without fear of wear and tear from the elements.
6. Ski-Doo Handlebar Grips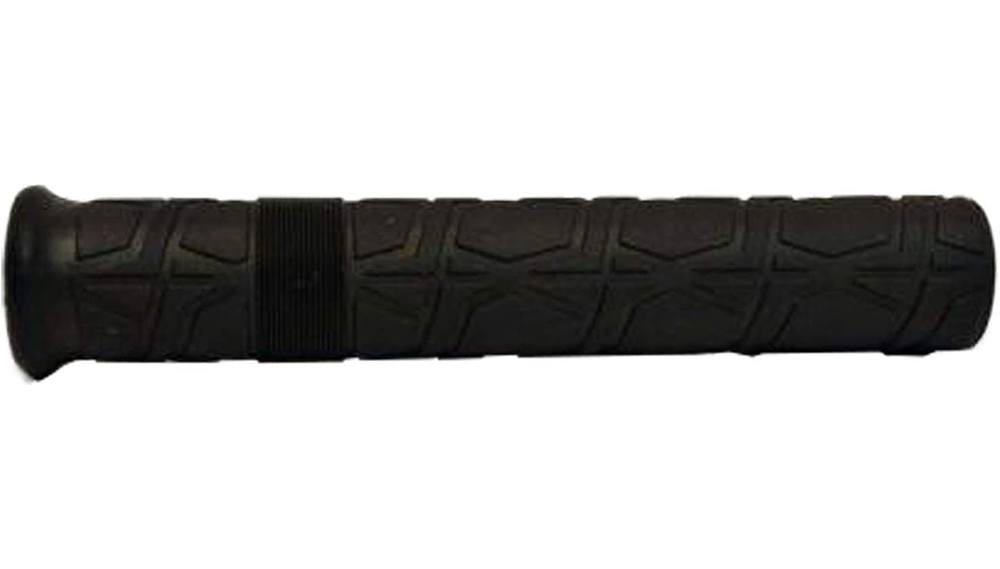 Let's face it, you want to have the best control possible when you're behind the bars of any vehicle, and a snowmobile is no exception. Worn out grips should be replaced as needed so you can always point your sled where it needs to go.
While there some quality aftermarket grips available, sticking with grips made by the manufacturer means you can't really go wrong. These replacement Ski-Doo Renegade grips fit a long list of Ski-Doo models, including most Renegades from 2013-2017 model years.
The price for these OEM additions ensures that you're getting quality you can trust at a cost that you can afford. The all-black design offers a sleek look that doesn't detract from the rest of your snowmobile.
7. Ski-Doo Renegade Graphics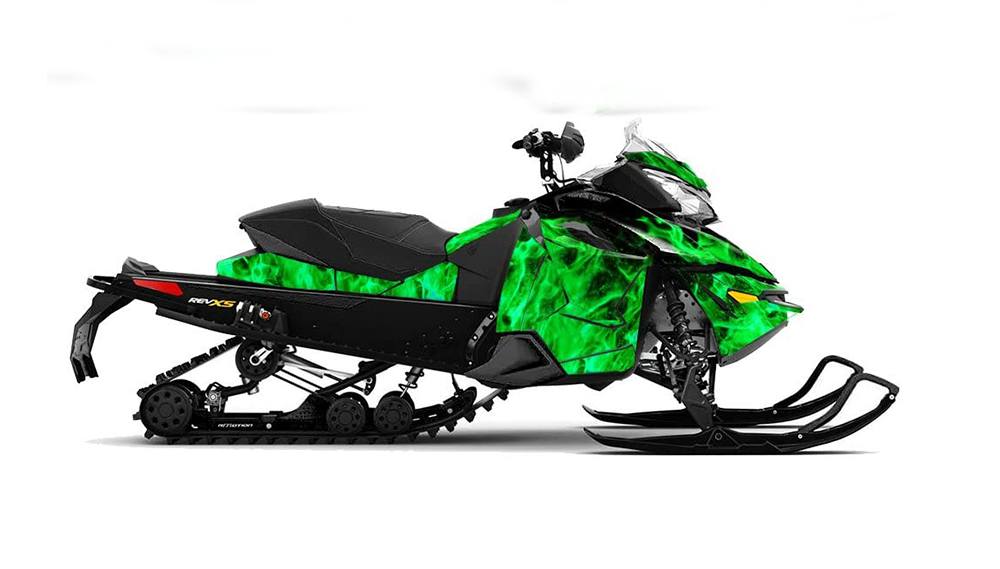 While it won't make your sled go faster or handle better, a graphics kid can certainly make it stand out. The folks at Wholesale Decals offer a huge selection of Ski-Doo Renegade graphics kits that in all sorts of colors to give your sled a new look.
Prices range from $180 to $190 and, with a little time and patience, you can install them yourself.
Is there anything that makes one of these accessories better than another?
What the best Ski-Doo Renegade accessories are really depend on you the owners. We have our opinions on these, as seen in this list, but the top pick might not be what you readers have chosen. Some may feel that the best accessories are the ones that give you the maximum performance, while others may feel it's the accessories that help prolong the life and looks of your machine.
Additional Resources
Recent Updates
1/31/2022: Updated product links, updated product descriptions, ranked products, added additional resources, and added FAQ.
---
We are committed to finding, researching, and recommending the best products. We earn commissions from purchases you make using the retail links in our product reviews. Learn more about how this works.