Customize Your Sled Lighting with Sii Company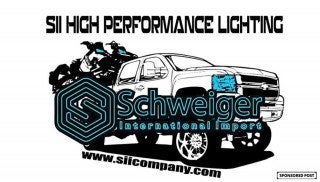 Because you can do better than factory headlights
No matter what industry you're in, one thing is certain: good quality products and exceptional service is what keeps repeat customers coming back – something Shawn Schweiger, the owner of Sii Company, can certainly attest to.
Modifying cars, trucks, ATVs and snowmobiles since his teenage years, Schweiger was already well aware of the need for high quality lighting that could stand up to the serious riding he and his buddies did. With that idea in mind, he created Sii Company, makers of a number of top-tier lighting products (that Schweiger and his team personally run on their own vehicles).
Not happy with those factory bulbs spoiling an otherwise perfect machine? Then upgrade your stock ride with Sii Alpha Gen 3 LED headlights that will completely transform your night riding experience with the furthest projection and intensity of light down the trail. Not only will you and your snowmobile look great kitted out with Sii's products, but you'll also be better able to see – and avoid – any potential hazards while riding. The Alpha Gen 3 snowmobile bulb is Sii's highest output bulb, over 300% brighter than factory halogen bulbs – a difference you'll be able to see right away.
They're also seriously easy to install. No modifications are required; simply plug and play.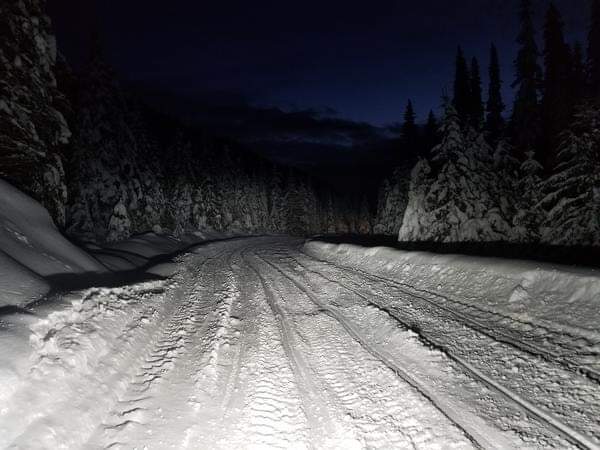 The Alpha Gen 3 headlight kit uses aluminum and copper core technology to ensure cooler operating temperatures while riding, plus a long lifespan (although it also comes with a five-year warranty, just in case). These headlight kits are offered for all current snowmobile models, starting at $134.99 USD. Click here to find the kit that's right for you, with easy online ordering.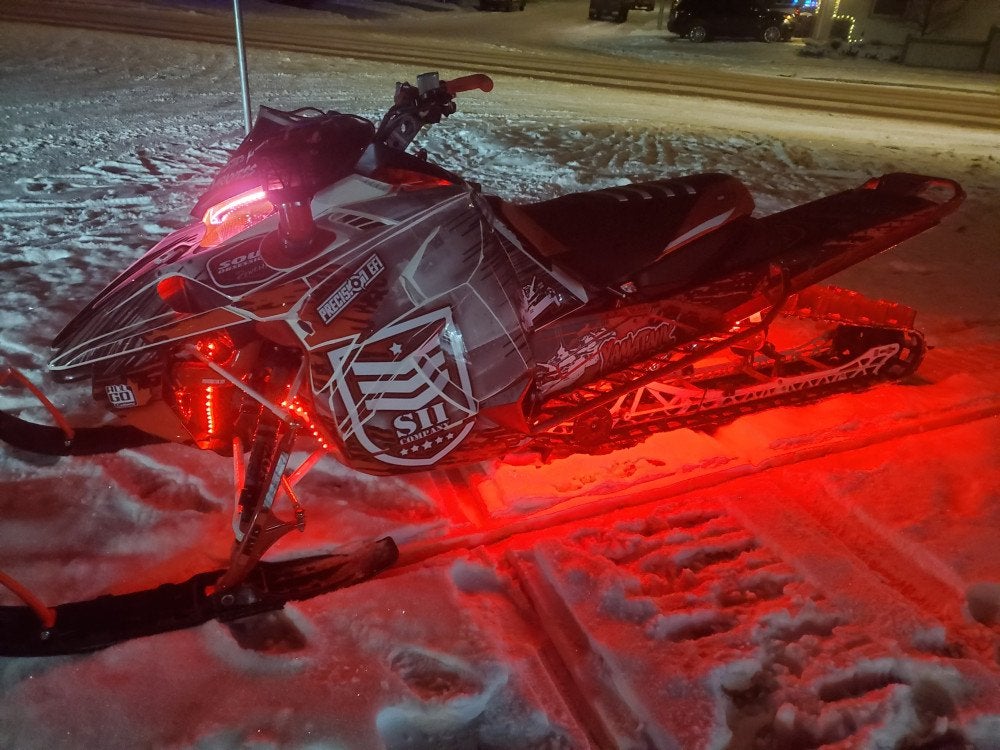 Or maybe you want a cool underglow that matches your fancy new sled wrap. If that's the case, check out Sii's RGB Custom Sled Lighting with Brake Function. Each LED kit comes with everything you need to make your ride look appropriately epic, whether you plan on cruising down trails or exploring deep pow in the backcountry. The custom lighting kit comes with both a remote and Bluetooth function for easy control of the different lighting modes and color selectors.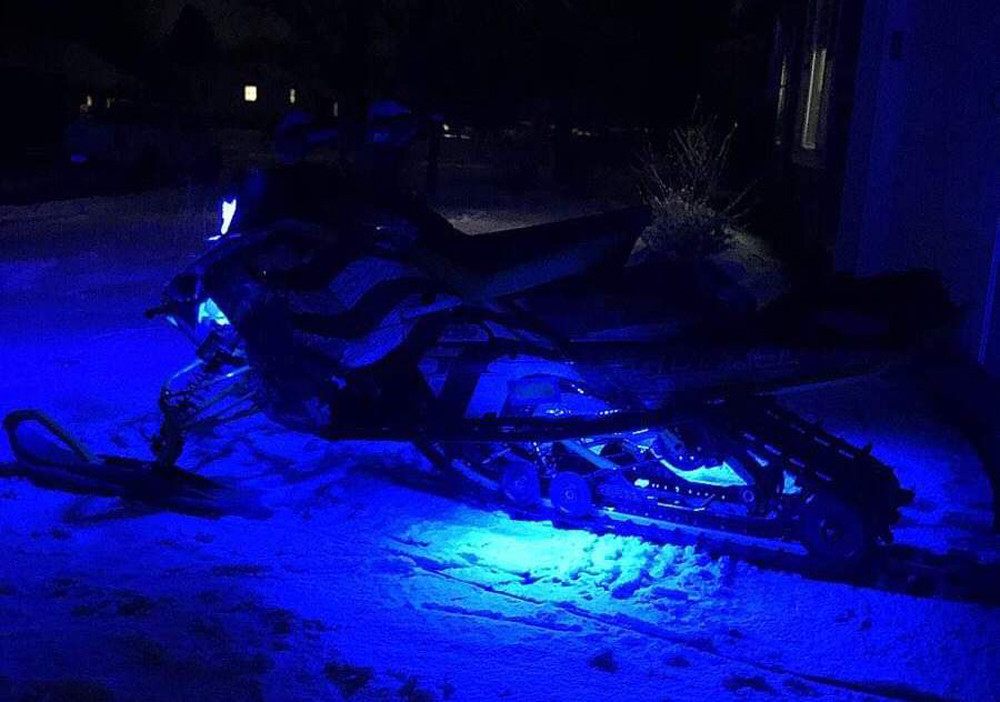 The brake function lights the entire kit red while braking for maximum safety before returning to its previous color setting once the brake is released. It can also be turned off or turned to "brake function only" mode, depending on what you want out of your sled lighting on any given ride. The RBG custom underglow sled lighting can also be paired with Sii's Bluetooth RGB Custom Colors headlight bulb kit so you can use your smartphone to control your lighting colors and patterns – or pair them to music and watch the lights move along to whatever song you're currently jamming out to!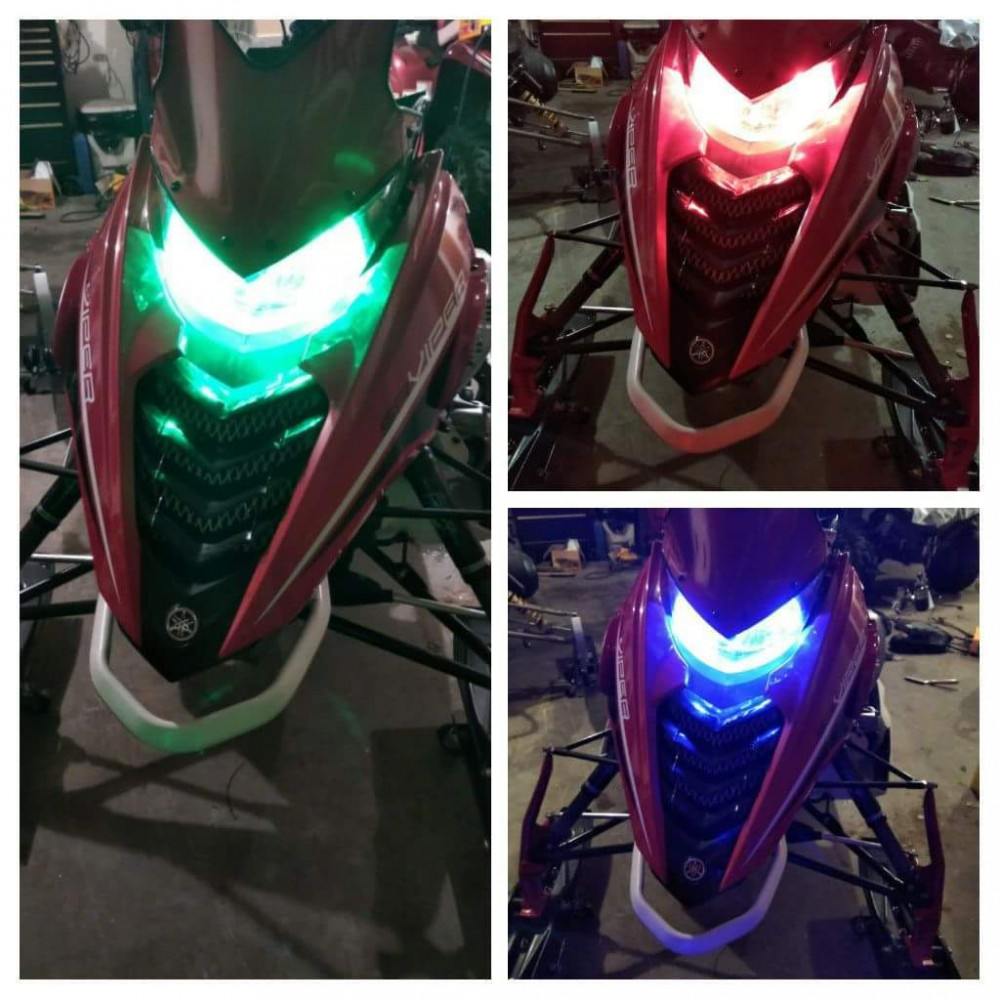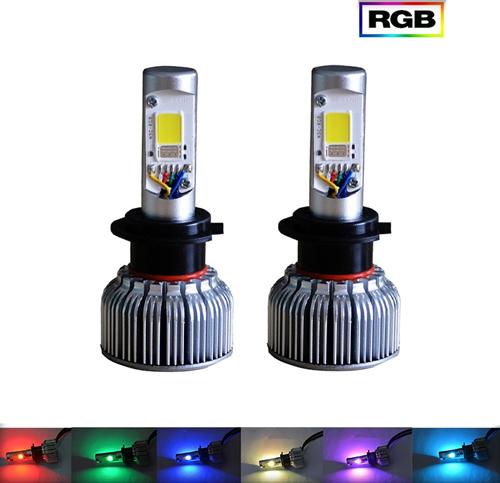 The kit offers 6000lm of light thanks to its four COB LED chips, and couldn't be easier to install: both the Bluetooth kit and RGB Custom Sled Lighting are fully plug and play. Simply remove the factory halogen bulb and replace it with Sii's LED bulb, then re-connect the factory electrical connection. Once connected, you can select from 16 million different custom color options and set patterns – meaning the possibilities are endless, and your ride will never look the same once you have this kit installed.
With a wealth of positive customer reviews, tried-and-tested products, plus a huge dealer support network and a hassle-free warranty for added peace of mind, Sii Company's lineup of snowmobile lighting truly speaks for itself. So if you're in the market for top-tier high output night performance or custom color lighting to personalize your ride, visit siicompany.com for more information and to order online.