How The Right LED Headlamps Can Transform Your Nighttime Snowmobiling Experience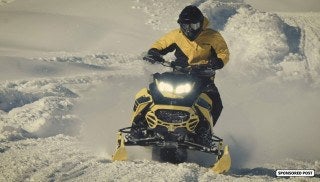 Snowmobiling can be a hazardous sport, and proper visibility on those cold, short winter days is of the utmost importance. After all, you can't dodge what you can't see. Thankfully, great strides have been taken in the field of lighting technology in recent years; gone are the days of bulky, dim sealed-beam headlamps, and halogen bulbs in general continue to lose ground as LEDs claim an ever-growing share of the powersports lighting market. In fact, one of the first upgrades many snowmobilers perform after acquiring a new machine is installing LED lighting.
As for the manufacturers themselves, they've all embraced the latest trends in powersports lighting tech at their own pace, with some offering LED headlamps pretty much across their model lineups, and others not offering them as factory equipment at all. Skidoo and its sister brand Lynx fall into the latter category, not selling any of their newest Gen 4 models with a factory LED headlamp system – something of a problem if you put a premium on visibility and safety on the trail.
Thankfully, there's Sii Company and their H13-size Alpha LED headlight bulb for your Skidoo or Lynx. A simple, top-quality plug-and-play LED upgrade, the H13 Alpha LED is a direct replacement for Gen 4 Skidoo and Lynx snowmobiles and their so-so halogen bulbs, installing in just 10 minutes from start to finish and delivering monumental gains in headlight output. That means better illumination both dead ahead and off to your periphery, leaving fewer chances to get caught out by a surprise downed tree or snowbank. The Alpha LED Headlight bulbs provide a 300% light gain over the factory Skidoo/Lynx halogens, confirmed by SnowTech Magazine.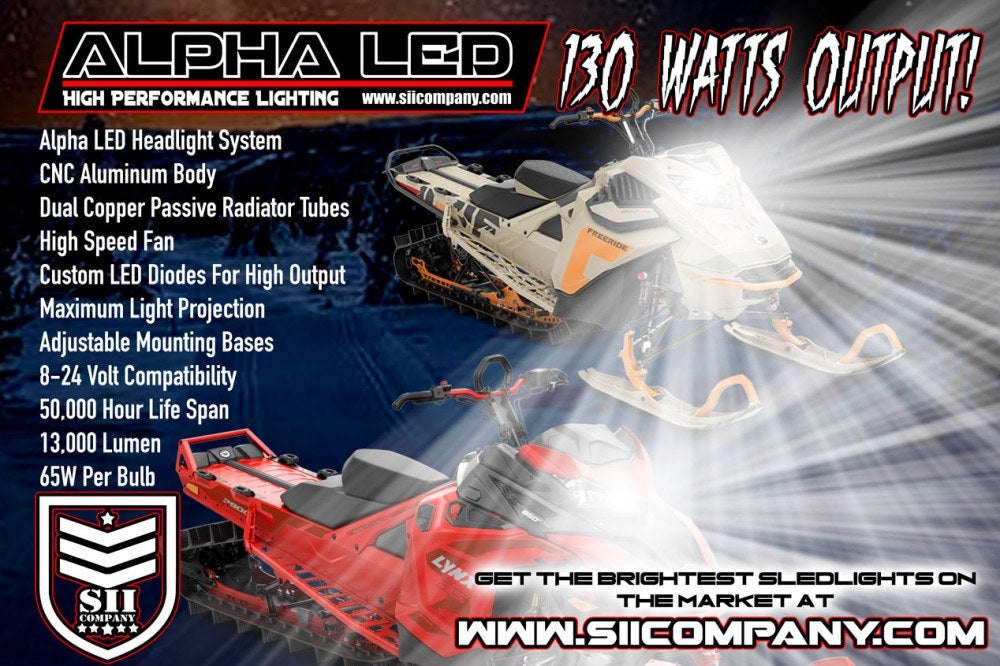 Just how large of lighting gains are we talking about? Sii claims their H13 Alpha kit for Gen 4 Skidoo and Lynx models is the absolute brightest on the market, with a power rating of 65 Watts per bulb – 130 Watts total. That's enough to yield a whopping 13,000 lumens, and that's measured light output – not some inflated "calculated" value that fails to take into account the real-world efficiency of the circuitry and electrical resistance due to heat accumulation. 2022's H13 Alpha LED kit is better than ever, with revised low- and high-beam diode locations resulting in more useable light output than before.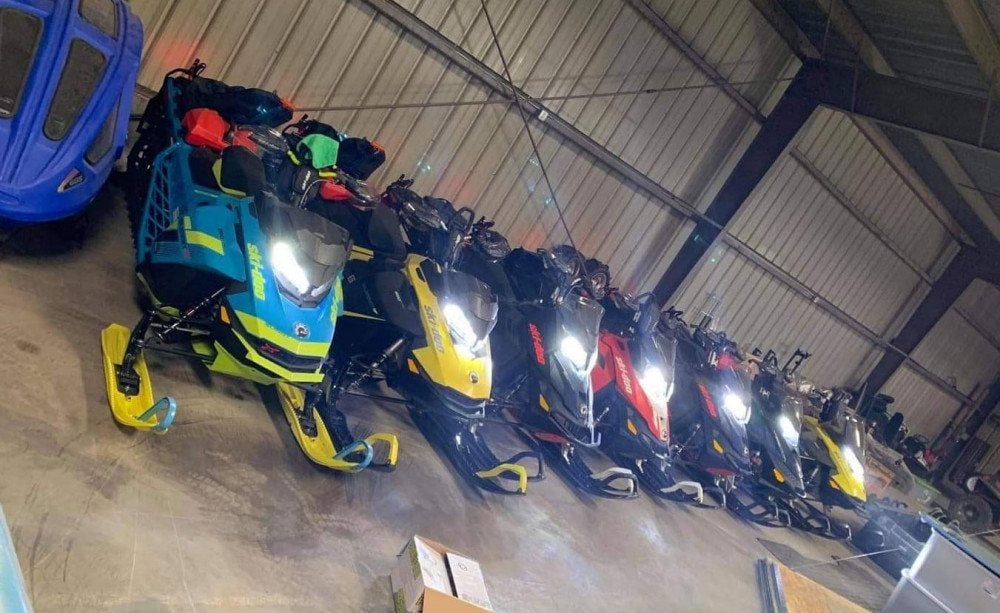 Of course, more light output isn't the only advantage of switching from halogen bulbs to Sii LEDs; LEDs are also far more reliable and long-lasting than their forebears, meaning fewer replacements and less risk of bulb failure out on the trail. In Sii's case, part of that is due to the fact that LEDs in general are simply more robust than competing lighting technologies, running more efficiently at cooler temperatures than conventional bulbs. But part of it too is the uncompromising attention to quality and dependability that Sii places on all of its LEDs, with their precision CNC-machined aluminum mounting bases and durable injection-molded plugs, which are designed for a secure, snug fit.
Sii Company is so confident that its H13 Alpha LED kit will keep on performing ride after ride that each one is sold with a 5-year manufacturer warranty.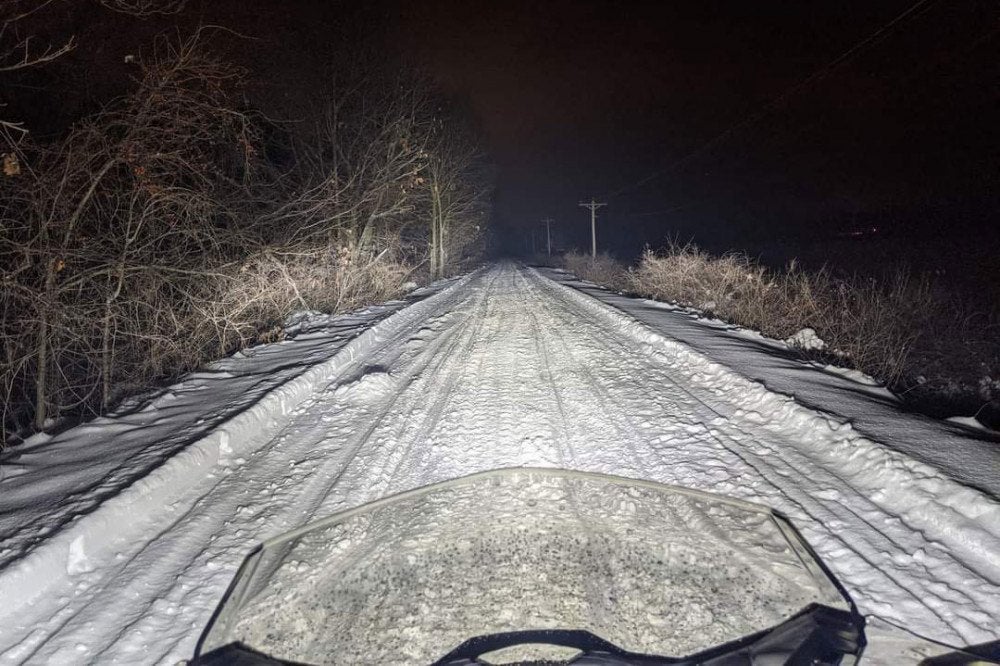 Simply put, Sii Company, which was founded in 2016 right in Alberta, Canada by diehard snowmobiling enthusiasts, offers hands down the best, brightest, highest-performing LED headlamp bulb upgrade available for Gen 4 Skidoo and Lynx snowmobiles – and just about any snowmobile not equipped with factory LEDs, for that matter. That H13-size LED bulb? That's the same size standard that Polaris uses in all of its halogen-equipped Polaris snowmobiles. And Sii also makes an H4-size kit that covers older Skidoo snowmobile chassis, as well as models from Arctic Cat and Yamaha.
Ready to ditch your snowmobile's old halogen headlamp bulbs and see what a pair of premium LED bulbs can do for your night-riding confidence? Head to the Sii Company website to find the right kit for your ride. Use Code: Snowmobile for 10% off, take advantage while the Alpha bulbs are in stock!
Sponsored by Sii Company