2014 Snowmobile.com Holiday Gift Guide: For Her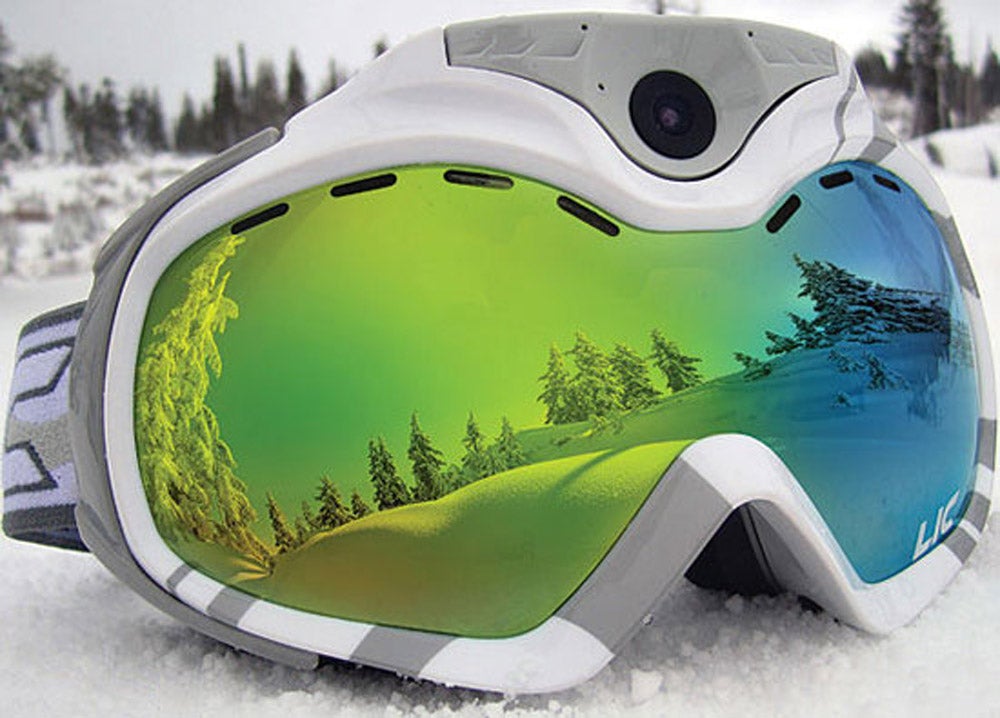 Liquid Image Goggles
Here's a unique gift that will keep providing snowmobile memories long after the snow has melted. Created by California-based Liquid Image, the Apex 1080p HD Video Snow Goggles records your sledding action in HD video quality. This out-of-the-ordinary gift goes a step beyond the typical Go-Pro-like helmet-mounted cam. In this instance the camera is mounted in the goggles.
The Apex HD+ is a Full HD Video Snow Goggle with Wi-Fi for live streaming to Smartphones and Tablets. With the camera lens positioned just above the eyes, the Apex captures true point of view footage of everything you see. This latest edition model features an adjustable camera lens with 30 degrees of tilt to dial in the best camera angle when riding a snowmobile.
Using Liquid Image's free app for iOS and Android, you can stream live view, letting you view your photos and videos. It can also act as a remote control to activate the camera.
New features on this Liquid Image model include: a streamlined frame with a spherical lens, strap compartments for batteries and memory, more aerodynamic design, better weight distribution, and a compatibility with more helmets.
Liquid Image of Santa Rosa, Calif. was founded in 2002 and has since evolved into a leading "action camera" manufacturer with a focus on Sport Tech and Wireless Electronic Products. The company claims Liquid Image has the largest selection of hands free Action Cameras and accessories on the market. The line started with Scuba Diving, Snow Sports and Motocross and now encompasses virtually all other sports.
Liquid Image is the innovator and manufacturer of goggles with integrated 1080P HD camera technology, wind guard sound quality, and wireless capabilities. The camera lens is positioned just above the eyes to capture the True POV videos while on the go.
Products range from low priced models with appeal to vacationing families on up to high level models for photographers, athletes and the savvy tech consumer. The newest latest models feature Wi-Fi technology embedded into the goggles and mountable action cameras. Liquid Image's product range can be found in specialty stores, ecommerce sites and at mass merchandisers.
The Liquid Image Apex 1080p HD Video Snow Goggles retails for US$299.95 and is just part of the company's line of winter sports video gear. A truly unique gift, the camera can capture 12.0 MP photos and full HD 1080p videos hands-free while snowmobiling. An in-frame display lets you know which mode you are in and beeps when recording is started and stopped. It uses a rechargeable Li-ion battery with an estimated battery performance of 1.5-2.0 hours of video.
To check out this video unit, visit http://www.liquidimageco.com/.