Unlock Your Snowmobile's Performance with Torque Link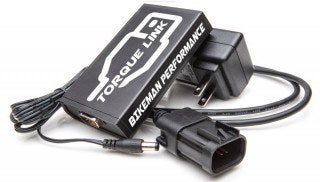 Get the most out of your snowmobile
(Press Release) Until now there has been little to no way to calibrate the ECU/ECM to match your added performance products, robbing the extra performance, fuel efficiency and safety measurements available to you. Torque Link changes all that!
Readjust your ECU to:
Increase fuel efficiency
Calibrate timing
Optimize fuel to air ratio
Improve idle
Optimize oil output
Match performance stage kit needs
As well as improving other variables to get the most out of your performance upgrades.
Proper Calibration For Proper Performance
Most snowmobiles today are extremely high tech in their programming and can be modified well beyond what traditional tuners offer in their current models. This is why we created Torque Link.
Background
Throughout our extensive R & D experience, we found that recalibrating the ECU/ECM is the best way to get the most out of your machine. We do this by taking the time to go through the entire ECU and optimize it from the ground up. Something that was not commonly done in current ECU tuners. This way we can tune it to as close to perfection for every scenario to outperform your current programming configuration. Your sled will be tuned and perform just as well as a sled that was on the dyno and tested for months on end so that it excels in every situation to be smoother, faster, more efficient, and more reliable.
Torque Link Features & Benefits
Easy to install
Optimizes your ECU for added performance parts
Eliminates issues with "Piggyback" type fuel controllers
Maps available to download online
Stock class racing calibrations available
Added performance with additional safety measurements
Easy to use tuning software available for the serious tuner
No additional cost to change once licensed
About Our Tunes
Fully remapped from the ground up, with Adaptive Strategy built into each mapping
Engine protection maximized using the full capabilities of the ECU
Maintain appropriate electronic oil mixture on electronic oil pump models
Maintain fuel efficiency by optimizing timing and fuel curves
Increased RPM limits and load limitations