Polaris Adds More Timbersled Accessories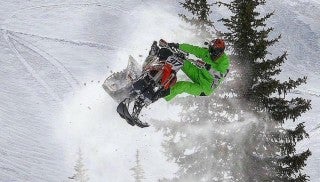 Polaris has unveiled four more new Timbersled accessories for snow bikes, including a fuel can rack and a ski and spindle kit.
We are blessed to live in a day and age when OE manufacturers, aftermarket, and even small businesses have the technology to develop and produce at a very fast pace. Skilled trades people, CAD design, CNC, plasma cutting tables, water jets, etc. have all allowed new parts to be developed more quickly. Enter Polaris' Timbersled who are quickly offering more and more products and accessories to make your Snow Biking experience even more epic.
Remember, Timbersled just released its innovative TRIO at Hay Days. It increases your ride height allowing the use of more of the fork's travel, lets you set your bottoming out position, and can eliminate the need to swap/tune forks for different seasons.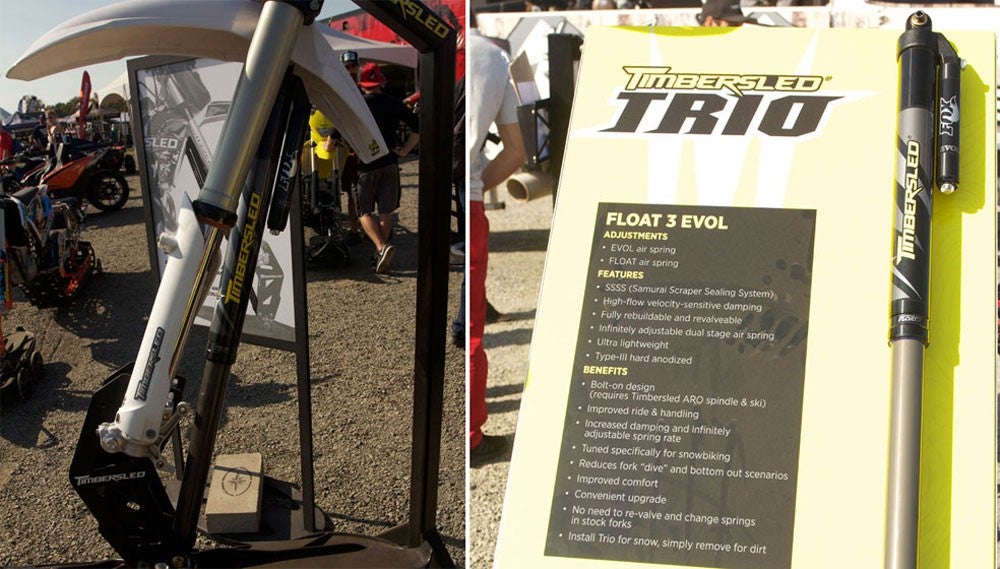 This new release comes from a company dedicated to developing snow biking.  Whether it's Timbersled's 60" brake lines, snow flaps, drop brackets, ramps, storage bags and so much more, they prove that snow bikes are here to stay.  And boy can they go places!
Here is what Polaris has to say about its new Timbersled accessories:
Timbersled ARO Fuel Can Rack (SKU # 2883434):
Climb steeper and dig deeper without the hassle of worrying about your fuel can. Safely stow and carry your fuel can on the Timbersled ARO System with the durable reliability of this Fuel Can Rack. Designed to carry auxiliary fuel can on the tunnel, the integrated design also protects against outside heat. Always ensure that your fuel can fits within the available space and has adequate clearance to surrounding components. $179.99 US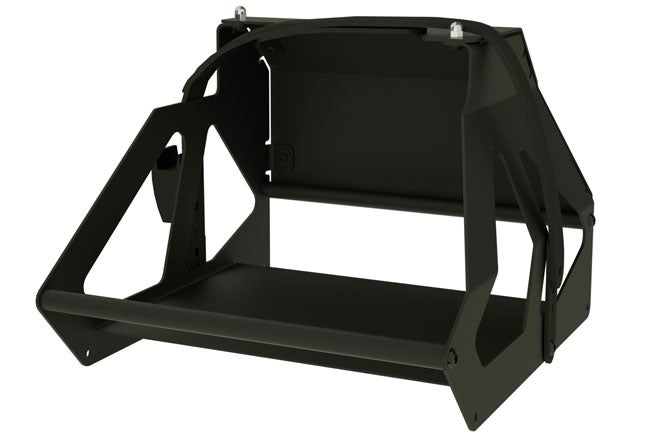 ARO Traverse Ski & Spindle Kit (SKU # 2883418):
Every rider can enhance the performance of their ride with the confidence of the ARO Ski & Spindle Kit. Designed with an aggressive tri-keel shape, the ARO Ski offers ideal grip and precise handling so you can maximize lean angles on the hard pack and take control in even the deepest snow. The durable ARO Spindle is engineered specifically for the ARO Ski, and together, they are needed to mount the TRIO System (mandatory). This universally-designed kit can also work for all Timbersled bikes for maximum versatility. $499.99 US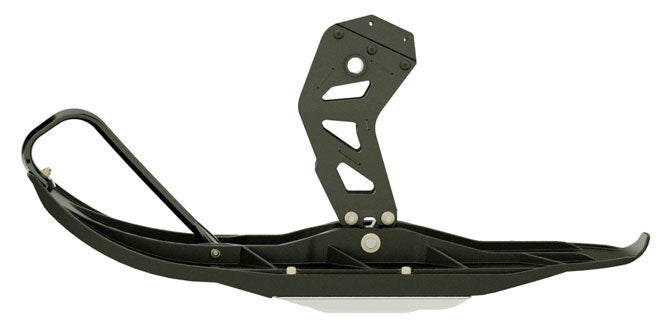 Timbersled Snowcross Race Package (SKU # 2883416):
Elevate your ARO Kit with the strengthening power of this HD Snocross Kit. Engineered with high-quality and heavy-duty parts, your Timbersled ARO system will be upgraded and strengthened for revolutionary performance. With unmatched handling and uncompromising performance, this HD kit is ideal jump after jump.  
This kit includes:  (2) Heavy Duty 200# Springs, Heavy Duty Lower Shock Shaft, Heavy Duty Center Frame Shaft, Heavy Duty Side Plate Shaft, Additional Fastener Replacements.  $499.99 US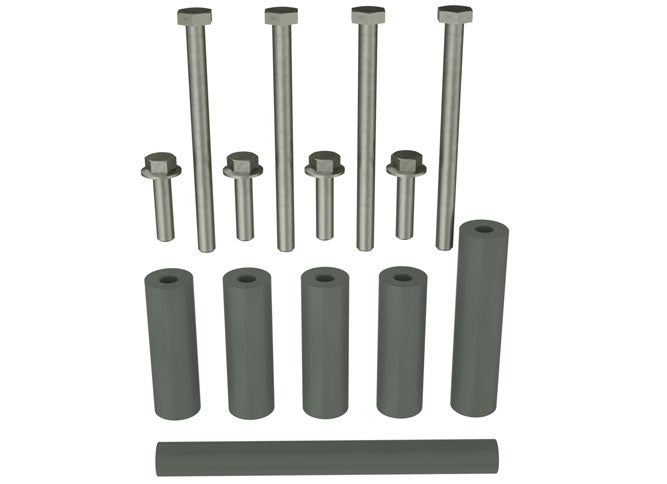 Timbersled Oil: Full Synthetic 4-stroke engine oil (1 QT – SKU # 2883483): 
Ultra-premium PAO and Ester Synthetic-base oils to provide reduced starting effort, superior anti-wear engine protection, high temperature shear and oxidation resistance.
Advanced moisture control additive system emulsifies moisture commonly found in Snow Bike and Snowmobile 4-stroke engines, providing up to four times more corrosion and storage protection vs. leading aftermarket oils.
Optimized wet clutch additives prevent slippage and glazing under heavy loads/race applications.
$18.99 US a qt.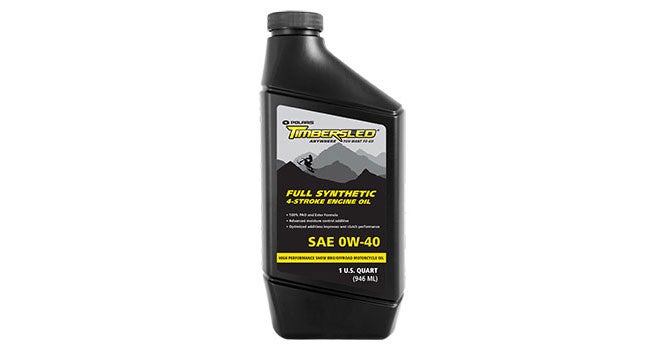 See all of Timbersled's offerings at Timbersled.com.