2019 Polaris Snowmobile Lineup Preview
The 2019 Polaris snowmobile lineup has been unveiled and the big news is the introduction of the new Polaris 850 Patriot engine, which is found in a number of sleds.
It's the most wonderful time of the year as snowmobile manufacturers are unveiling their newest creations and the 2019 Polaris snowmobile lineup is looking very interesting – thanks in large part to a big boost in power.
Polaris Patriot 850 Engine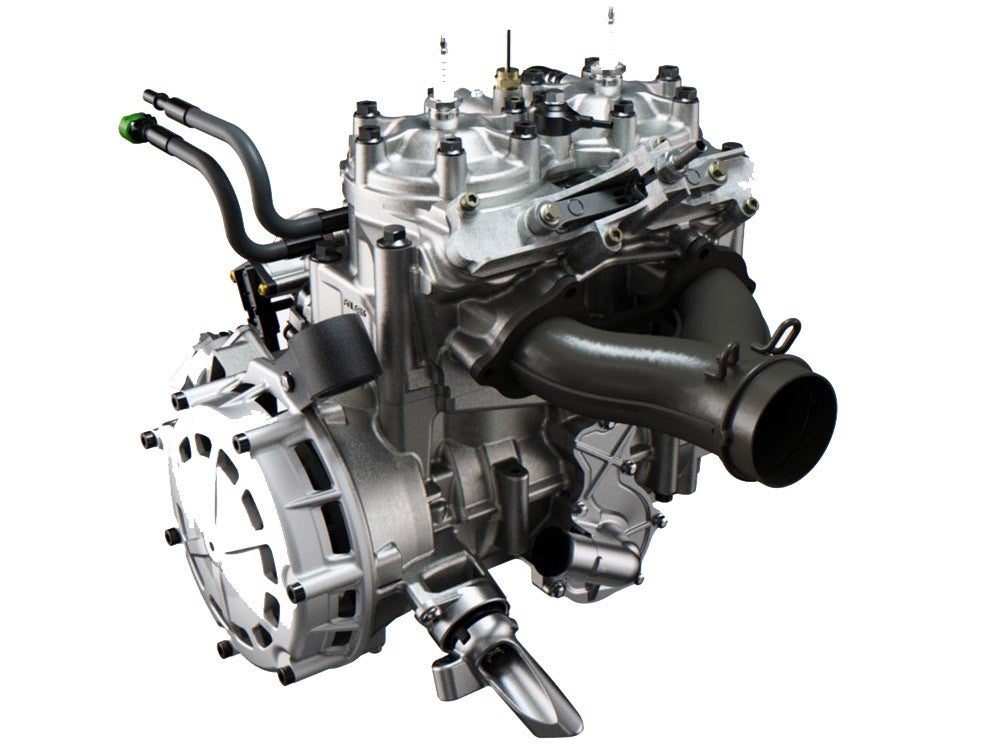 What makes the 2019 Polaris snowmobile lineup so intriguing is a new Polaris 850 Patriot engine, which will power a number of new sleds across the RMK, Switchback, Rush and Indy line-ups.
According to Polaris, the 850 Patriot is a clean-sheet design. In fact, Polaris says the only parts used on other Polaris engines are the spark plugs, two sensors and some common fasteners. Polaris designed the Patriot 850 with reliability in mind and it is backed up by a four-year warranty.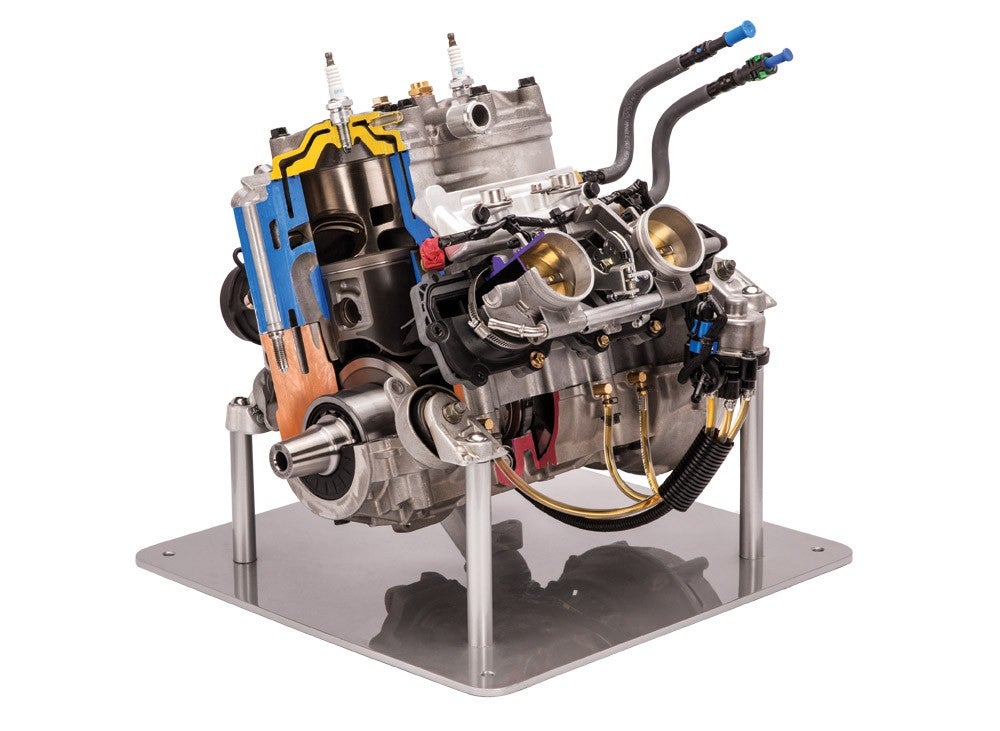 What can we expect from the Patriot 850? Polaris promises this engine offers unrivaled acceleration is the quickest revving in the industry thanks to 13% less rotating intertia than its closest competitor. Horsepower also sees a 9% bump over the Polaris 800 H.O. engine. While Polaris didn't give us an exact horsepower number, assuming the 800 H.O. produced about 160 horsepower, the new Patriot 850 should be somewhere in the neighborhood of 174 horsepower. Polaris also boasts it has industry-leading power-to-weight ratio with a 9% advantage over any other competitive mill.
2019 Polaris Indy Family
Earlier this year we already heard about the new 2019 Polaris Indy EVO, which you can read about here. But you didn't expect Polaris to stop there, did you? The 2019 Polaris snowmobile lineup boasts a pair of other new Indy models – the Indy SP 129 and Indy XC 129.
Both of the Indy 129 models are built on the Polaris AXYS chassis and each feature the brand new PRO-CC 129 rear suspension. According to Polaris, this system "provides trail riders with outstanding ride, unrivaled acceleration, and the versatility they need."
The Indy SP 129 is available with the 600 Cleanfire engine, while the Indy XC 129 is offered in three different engine packages – 600 Cleanfire, 800 Cleanfire or 850 Patriot (SnowCheck only). Indy XC 129 models also benefit from Walker Evans Velocity Needle technology shocks.
Other features of the new Indy 129 models include new PowderTrac TR extruded aluminum running boards, new lightweight  XT Hyfax, choice of tracks and a host of accessory seating and storage options.
120 Indy
Indy EVO
550 Indy 121
550 Indy 144
600 Indy 121
600 Indy SP 129
600 Indy XC 129
800 Indy XC 129
850 Indy XC 129
550 Indy LXT 144
550 Indy Adventure 144
550 Indy Adventure 155
2019 Polaris RMK Family
Polaris-loving mountain snowmobilers will be eager to get their hands on an RMK with the 850 Patriot engine, but they will have to act fast as it is available only in SnowCheck models. A total of five deep powder Polaris sleds feature the 850 Patriot for the 2019 model year – the 850 Pro-RMK 155, 850 Pro-RMK 163, 850 Pro-RMK 174, 850 SKS 146 and 850 SKS 155.
Also new for 2019 is the AXYS Pro-RMK React front suspension. It features an all-new geometry with an adjustable 36″ to 38″ stance, sway bar and new forged A-arms and forged spindles. According to Polaris, a proprietary technology allows the new SLS shock springs to be durable and lighter than titanium. In fact, they weigh three pounds less than the previous RMK springs.
Select models also come with a new rear suspension. Polaris calls it a lightweight, rigid design with revised geometry to control pitch.
600 RMK 144
600 Pro-RMK 155
800 Pro-RMK 155
850 Pro-RMK 155
800 Pro-RMK 163
850 Pro-RMK 163
800 Pro-RMK 174
850 Pro-RMK 174
800 RMK Assault 155
800 SKS 146
850 SKS 146
800 SKS 155
850 SKS 155
2019 Polaris Switchback Family
The 2019 Polaris Switchback lineup is largely unchanged for 2019 with the exception of the new 850 Patriot engine appearing in three SnowCheck models – the 850 Switchback Pro-S, 850 Switchback XCR and 850 Switchback Assault 144.
600 Switchback SP-144
600 Switchback PRO-S
800 Switchback PRO-S
850 Switchback PRO-S
600 Switchback XCR
850 Switchback XCR
600 Switchback Adventure
800 Switchback Adventure
600 Switchback Assault 144
800 Switchback Assault 144
850 Switchback Assault 144
2019 Polaris Rush Family
The six-model Polaris Rush lineup features two SnowCheck models with the new 850 Patriot engine – the 850 Rush Pro-S and 850 Rush XCR.
600 Rush Pro-S
800 Rush Pro-S
850 Rush Pro-S
600 Rush XCR
850 Rush XCR
2019 Polaris Titan, Voyageur and Widetrak
The rest of the 2019 Polaris snowmobile lineup looks much the same as it did in 2018. The Titan family features three models, each with the 800 H.O. engine, while the Voyageur family features three sleds with 550 fan-cooled and 600 Cleanfire models and the Widetrak offers up a single sled with the 550 fan-cooled engine.
800 Titan Adventure
800 Titan SP
800 Titan XC
550 Voyageur 144
600 Voyageur 144
550 Voyageur 155
550 WideTrak LX