Top 10 Snowmobile Destinations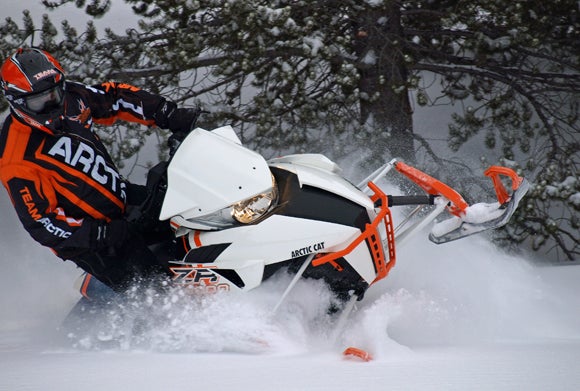 West Yellowstone, Montana
The Snowmobile Capital of the World
Any "must visit" list has to include West Yellowstone. This is a place that true snowmobilers must visit at least once in their riding career. To see the Park's natural beauty and wildlife, you have to be guided into the park these days. But it's worth it to see the buffalo, the volcanic bubbling pots and other moonscape wonders.
Once you've done that, blow off the Park proper and head out to the powder play areas. Wind along the side of the Madison River, head up to Two Top, play in the vast powder stretches.
As a premiere destination, you'll find amenities in lodging, restaurants and snowmobile services. Don't want to use your sled? Rent one. Yellowstone has many options for snowmobilers. Yellowstone offers ample opportunities for early season, mid-season and late season riding.
For information, assistance in picking a place to stay and more, visit the website of the West Yellowstone Chamber.