Top 10 Snowmobile Destinations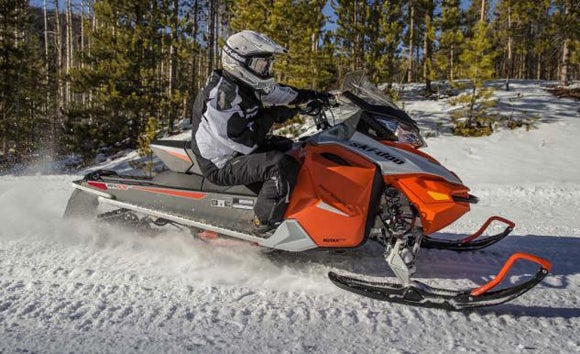 Old Forge, New York
The Snowmobile Capital of the East
Located in the heart of the Adirondacks, the Old Forge area has drawn snowmobilers from across the country since the earliest days of the sport. The reason is simple – s-n-o-w. This is an area that combines its heritage of top-rated tourist facilities with an average 69-plus days of snowfall for an annual snowfall of 177-plus inches. Good facilities for food and lodging, plus hundreds of miles of trails? What's not to like?
The area's trails network with all major trail systems in the region and includes a wide variety of trail riding. You can experience the scenic beauty of the Adirondack mountains along with wide-open powder play areas and a network of lakes.
The Town of Webb, NY, provides the central focus for most Old Forge snowmobilers as it hosts the most centralized lodging in the area. The area hosts an annual SnoDeo event that dates back to the 1960s. For more information about the snowmobile opportunities in the Old Forge area, contact: Town of Webb Visitor Information Center, PO Box 68, 3140 State Route 28, Old Forge, NY 13420 — Telephone: 315-369-6983 or visit: http://www.oldforgeny.com.