Top 10 Snowmobile Destinations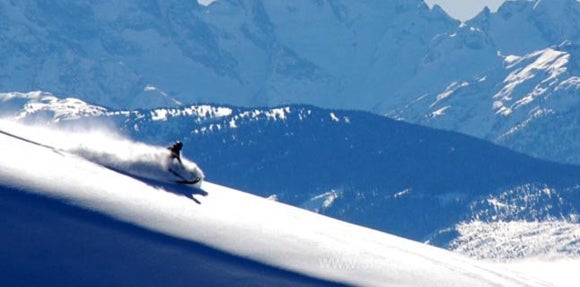 Revelstoke, British Columbia
The Powder that Dreams are Made of
If you think that you've seen it all in the mountains of the American West, venture north to Revelstoke, British Columbia. That's where the truly deep powder is! This is where you ride down from Frisby Ridge in such deep snows that you get stuck going downhill!
If you are a deep snow rider, this is where you must go. But don't worry; Revelstoke has groomed trails, too. In fact, the Snowmobile Revelstoke Society, which is a volunteer organization that takes care of trail grooming and maintenance, management and other snowmobile related issues, states that the area offers "…snowmobiling for every type of snowmobiler." That being stated, most riding is done at elevations between 5000 and 8000 feet.
The Revelstoke area has become famous among snowmobilers for offering some of the best alpine and trail riding areas in Western Canada. For more information, check out the Snowmobile Revelstoke Society website or information provided by the Revelstoke Snowmobile Club.